Scoliosis Caring Association of R.O.C in Taiwan
by
Yu-Chun Lin from PingTung City, Taiwan
Who are my heroes? Why did I know my heroes? How do my heroes change me? How are my heroes now?
In 2008, the association was founded by those who are the patients and the volunteers that hold enthusiasm in physical and mental caring for the young people.
The purposes of Scoliosis Caring Association are to enhance awareness by education and advocacy, to provide the source and advice, and call for medical care for people.
About in the winter of 2006, when I was a junior high school student, I was diagnosed with scoliosis. What's worse, the angle of my vertebral was 35 and 24 degrees, which was the moderate scoliosis. Therefore, I have to start my long journey of rehabilitation.
Everything changed during that winter. I had to go to different hospitals for rehabilitation twice a week and also meet the Basic Competence Test at the same time. In addition to handstands and hanging horizontal bars, the medical expenses were an enormous burden on the economy. That was a very difficult time for me to handle so many things.
In 2008, through the volunteers of the association, I became a member of the Scoliosis Caring Association. I met other teenagers, who had the same disease, from everywhere. We shared our experiences and encouraged each other. Since then, I have changed my mind. I take the treatment on the bright side and strive to be a "sunny angel" of the association.

I was diagnosed with 35 degrees right rotary thoracic scoliosis and 17 degrees left rotary lumbar scoliosis in 2007. Therefore, I needed spinal manipulative therapy three times a week and wore a 3D air body brace up to 18 hours a day to support my spine since February 2008. Besides, I am advised to do light duty work and avoid aggressive exercise for years. Since that time, I have been regarded as a freak and was called a "hunchback". But, because of this difficult time, I can feel other's love more deeply. After the treatment for one and half years, in July, 2009, I was diagnosed with 22 degrees right rotary thoracic scoliosis and 5 degrees left rotary lumbar scoliosis. In order to strengthen my muscles and prevent my spine from aggravation, I work hard on the exercise with dumbbells and sand bags, which will stretch the muscles of the back. Although there will be some difficulties for me to face, I will keep working as do my heroes in the Scoliosis Caring Association.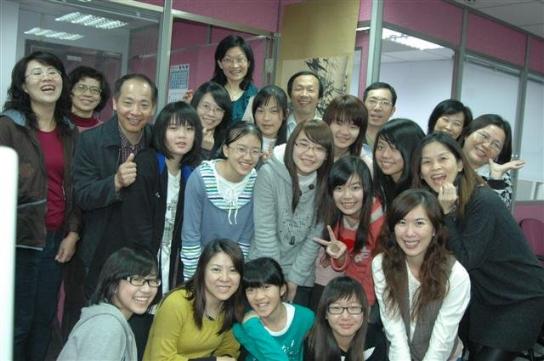 There are now 150 members in the Scoliosis Caring Association. It is still working for those who need the resources or have no idea about the disease. Thanks to the association, I can get more power to face and fight with the disease.
Page created on 12/27/2010 2:08:21 PM
Last edited 1/5/2017 8:15:51 PM
The beliefs, viewpoints and opinions expressed in this hero submission on the website are those of the author and do not necessarily reflect the beliefs, viewpoints and opinions of The MY HERO Project and its staff.
Related Links
Bibliography
co-authored. "Scoliosis." [Online] Available http://en.wikipedia.org/wiki/Scoliosis.