"It is better to lead from behind and to put others in front, especially when you celebrate victory when nice things occur. You take the front like when there is danger. Then people will appreciate your leadership"- Nelson Mandela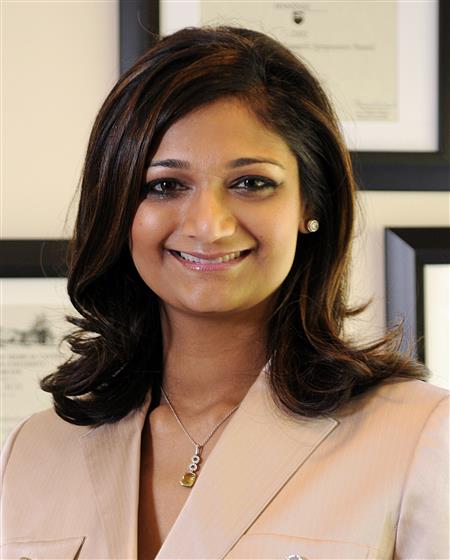 My brother always had acne problems when he was in high school. During those years, he felt unconfident about himself. This led my family to take him to a dermatologist to get a prescription for his acne problem. The prescription worked well enough to the extent where my brother was starting to feel better about himself and his complexion. Later, he had to have a mole on his face removed by another dermatologist as there were concerns if it was malignant of not. Luckily, it was just a mole that would have caused no problems even if we did not remove it. My mother herself sometimes would complain about her skin, saying how she would want to go to a dermatologist for help. I would always hear because I was the one she would complain to most often. After hearing her complaints and realizing how badly my brother's acne had affected his self-esteem, it seemed most logical to me at the time to try and pursue a career in dermatology. I never really tried to look for anyone to admire because, being headstrong, I just wanted to go forward as far as I could by myself with no one to have to admire. But on one of the visits to the dermatologist, I had heard him mention the name Sonia Badreshia-Bansal while talking about other possible dermatologists to go see. I hadn't thought much about the name until I decided to look up the name later that day when I had some time and curious about of who this person was, being recommended despite the fact that her office is hundreds of miles away near San Francisco. While the career of a dermatologist can be referred to as the "services provided for the narcissist," I'm honestly drawn to the career because of my brother. I've always admired him because I always saw him as someone who was nearly perfect. However, I saw the effects his acne on his self-esteem. Along with the complaints with my mother, I found it pleasing to do something that could help people with similar cases as my brother's and find a job that my mother obviously found so approving. Dr. Badreshia-Bansal is an admirable person because of how she wants to provide top quality treatment for all patients who come in for help.
The job of a dermatologist is considered one of a physician or perhaps a surgeon depending on what kind of work they specialize in. They examine patients and provide medical advice on what to do and provide for prescriptions. A dermatologist may be certified to surgically remove certain deformities on the body to be sent for testing for anything that could be malignant. It is required for three to eight years of residency or internship after graduating from college depending on the field that they are in. It is required for all fields to have completed four years of undergraduate school and four years of medical school. There at least needs to be a doctoral or professional degree in some field of science for an entry-level education. According to the Occupational Outlook Handbook, dermatologists can earn a wage that in 2010 of about $187,000, showing of how much physicians are needed on a daily basis to care for all the people that need any type of health care. Recent developments include new kinds of treatment, one of them being the approval of Sunveva's Bellafill dermal treatment for acne and acne scars. Other jobs related to dermatology is mostly dealing with cosmetics, which is mostly dealing with facial lifts and Botox injections which differ from the usual acne and skin biopsies that a dermatologist can do if certified.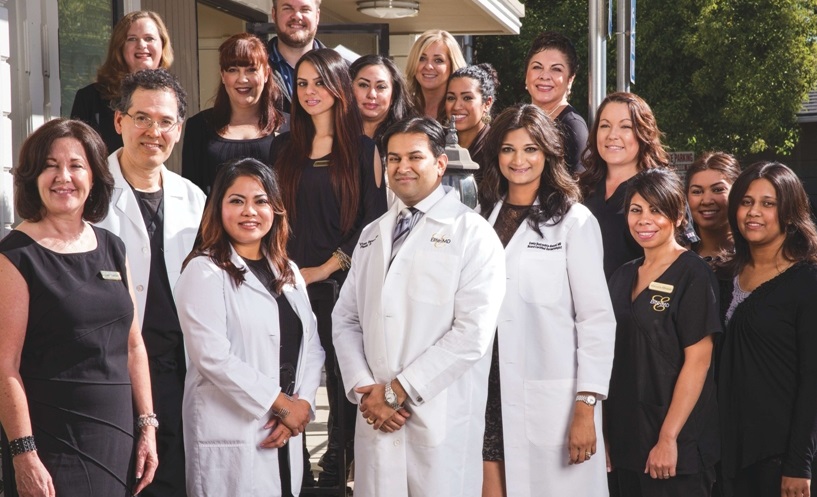 Dr. Badreshia-Bansal does more than just provide care for her patients, she also volunteers often for the less fortunate and going in herself to lecture college students about their fields. From Med Esthetics, Dr. Badreshia-Bansal along with her husband created LION CARE, a student run clinic, which allows her to pass on her influence to these students from afar through her kindness with, is passed onto the less fortunate who are treated for free accepted by AmeriCorps in 2001. From what the magazine sharing website, Slide Share, has depicted, Dr. Badreshia-Bansal grew up in a family very interconnected with the community, always looking out and helping others, volunteers so much outside of her work for other and does her best to provide the best treatment possible for her patients as written by Inga Hanson in January of 2013 for Med Esthetics. Even more so, she has participated in writing and editing multiple books based on her field of research, providing the most accurate information, making it possible for students to have the proper data. One of her most famous books written is Treatments for Skin of Color, published in 2011.
Dr. Badreshia-Bansal grew up in India until the age of four and then moved to the United States with her family. Her family was very community oriented, allowing her to feel natural in dealing and helping with strangers no matter what the problem was. Comfortable being around with strangers, she didn't hesitate in pursuing a career helping others. However, while she was still in high school, according to the magazine, written by Inga Hanson in January of 2013 for Med Esthetics, found on Slide Show, it stated that she did have some acne problems which led to self-esteem issues, lowering her confidence and giving her the encouragement to help others with similar issues so they wouldn't have to do through the same problems as her. According to her page on the professional networking website, LinkedIn, Dr. Badreshia-Bansal had trained at Penn State, College of Medicine, where she served as Chief Resident showing her perseverance and intelligence to make if to the top of one of the most prestigious and well known schools in the medical field. After graduating from Penn State in 2002, Dr. Badreshia-Bansal and bought a small piece of property with her fiancée for their own business soon after their residencies. From Med Esthetics, on the magazine about the Bansals, they state they had been lucky with how everything had turned out as they had little to no planning, allowing for some hope to remain that some luck is necessary for success to occur.
While the route to becoming a dermatologist is long and difficult, I would love to be able to follow the footsteps of Dr. Badreshia-Bansal. In order to become a dermatologist, it will be crucial for me to excel in higher level science classes such as advance placement biology and chemistry. While it is crucial for me to take advance placement biology, and not chemistry, it would be easier in college to learn about. It would be a good idea to volunteer at a hospital and perhaps find an internship at a private clinic for firsthand experience if possible. If I can't find an internship, I guess it would be possible to ask advice from someone at the local hospital as my neighbor does work for the hospital and does have connections that I can use. I would like to go to UCLA for college and graduate with a bachelor's in biology. Hopefully I can graduate in three to four years at most. Afterword, I would like to go to the University of California San Diego for medical school. After completing the four required years, I'd move onto residency for four to six years before I can actually work in the medical field. Once in the medical field, it's possible for me to it will be possible for me to purchase a house and begin my own practice as a certified dermatologist. If I am lucky, I could do this within two years after residency. Once in my own practice, I'd like to help people with any sort of skin problem they have, ranging from acne to Botox injections. This could help people boost their self-confidence in themselves as well as making themselves feel better in their looks. While most people seem primarily motivated by money, I believe that my primary satisfaction as a dermatologist will come from the gratitude of my patients and the knowledge that I am truly helping others-just like Dr. Badreshia-Bansal does.
Page created on 5/16/2015 12:00:00 AM
Last edited 5/16/2015 12:00:00 AM
Bibliography
N.p., n.d.. "Danville Dermatologist - Sonia Badreshia-Bansal MD." [Online] Available http://www.elitemdspa.com/plastic-surgeon-and-dermatologist-danville/sonia-badreshia-bansal-md/#1762.
N.p, n.d.. ""Elite MD in Med Aesthetics Magazine."." [Online] Available http://www.slideshare.net/skymarketing/elite-md-in-med-aesthetics-magazine.
N.p., n.d.. ""Dr Sonia Badreshia-Bansal." ." [Online] Available https://www.linkedin.com/pub/dr-sonia-badreshia-bansal/65/22/8a8.