Dr. Sanjay Gupta
by
Sina from Mission Viejo
Nerves are some of the most complicated tissues in the human body; Neurology is a branch of medicine that deals with nerves and the nervous system. I am attracted to the fact that he is a doctor because that is what I want to be. He works as a neurosurgeon and I think that's a very interesting job and it is something I would be interesting in doing. Dr. Sanjay Gupta is a hardworking man which is important when you are a doctor. I hope to one day be a doctor like Dr. Gupta because my job would be saving people's lives and I think that people helping other people is important.
A neurosurgeon must complete four years of college, four years of medical school, a one year internship, and six years of neurosurgery residency. Many people think that neurology and brain surgery are the same thing, but there is a difference. Neurosurgeons treat people with disorders of the nervous system, while brain surgery is focused on just the brain. According to Payscale.com the median salary of a neurosurgeon is $368,000, and Money.cnn.com says that neurosurgeons have the top paying job in America. Jobs similar to neurosurgeon are neurologist and neuroscientist. The job of neurology is interesting because it pays well and you learn a lot. Neurology is often considered the most complicated form of surgery.
According to Wikipedia, Sanjay Gupta was born in Novi, Michigan. Dr. Gupta says that he became interested in Medicine when a family member got sick and spent months in the hospital. Sanjay was interested in how all the machines worked and the important role the doctors had. He went to Novi High School. He received a Bachelor of Science degree in biomedical sciences at the University of Michigan in Ann Arbor, and a Doctor of Medicine from the University of Michigan Medical School. From 1997 to 1998, Dr. Gupta served as a White House Fellow, mainly as an advisor to Hillary Clinton. According to Wikipedia, In 2000, Sanjay Gupta completed his residency in neurological surgery at the University of Michigan Health System.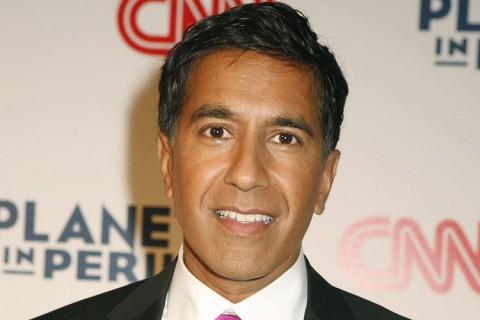 Dr. Sanjay Gupta is a neurosurgeon so he helps people often. In addition to being a doctor he is also a journalist. He has worked for CNN and CBS News. In 2003, Dr. Gupta traveled to Iraq and performed surgery on both Iraqi citizens and US Soldiers. In 2010, He traveled to Haiti after an earthquake and helped people with injuries and along with three other doctors he removed a piece of concrete from the skull of a 12 year old girl. Dr. Gupta has thus contributed to society both inside and outside of his job, showing that he is a very considerate man.
Like Dr. Gupta, after high school I plan go to college, I hope to attend UCLA where I will study medicine. After four years of college, I will attend four years of medical school. Neurosurgeons also need at least one year internship, and five to seven years of neurosurgery residency. I hope to get a job working at a hospital where I will be able to help people just like Dr. Gupta.
Page created on 5/18/2014 12:00:00 AM
Last edited 5/18/2014 12:00:00 AM
The beliefs, viewpoints and opinions expressed in this hero submission on the website are those of the author and do not necessarily reflect the beliefs, viewpoints and opinions of The MY HERO Project and its staff.
Related Links