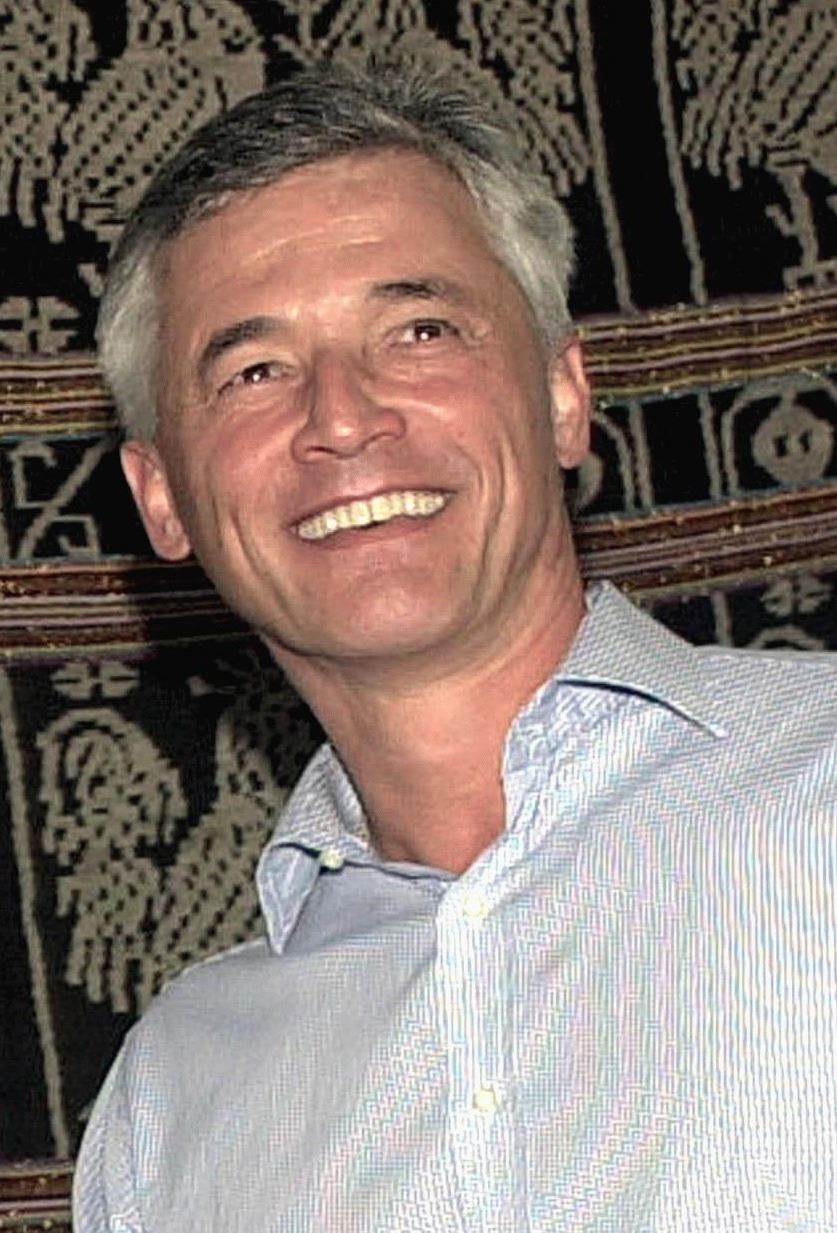 Sergio Vieira de MelloWilson Dias/ABr, CC BY 3.0 BR via Wikimedia CommonsSergio Vieira de Mello was born March 15th, 1948, in Rio de Janeiro, Brazil. His father was a Brazilian diplomat whose work took his family abroad, mostly in Europe; therefore, Sergio spent most of his childhood in such places as Genoa, Milan, Rome, Naples and Beirut. This is how he developed the quality that could make any place in the world feel like home. He eventually returned to Rio to complete his secondary school education at the Lycee Franco-Brasilien, where he graduated with a baccalaureate in classical literature. He then moved to Switzerland to study philosophy at the University of Fribourg. He finished his education at the Sorbonne University, where he graduated with both a bachelor's and master's degree. He then moved to Geneva looking for work.
Sergio was staying at a friend's house in Geneva when he began to look for work. He had interviews with some international organizations, and he ended up working in the office of The United Nations High Commissioner for Refugees (UNHCR). Sergio went on his first field mission in Bangladesh in 1971 when he was just 23, where he witnessed first hand thousands of people in extreme poverty that had fled India to escape the civil war. There he helped the refugees by giving them shelter and food while trying to develop a strategy that could help these people return to their homes. He worked in Bangladesh for five months. After that, he returned and was then sent to South Sudan to again help deal with the waves of people seeking refuge from civil war. In the summer of 1973 he went to France where he got married to Annie, with whom he had two sons, Laurent and Adrien. The next year he was sent to Cyprus, as the head of the UNHCR programme for the island. In 1975, Mozambique, a former Portuguese colony, became independent. Sergio left for Mozambique with his wife to help stabilize the country and help the many refugees. Sergio at age 28 took charge of the UNHCR office in Mozambique and became one of the youngest UNHCR representatives in the field. This began a whirlwind of titles and promotions for Sergio.
In early 1978 Sergio, being almost thirty, was named the Regional Representative for UNHCR to Peru. He and his wife left for Lima, and in 1978 his first son Laurent was born. Sergio, Annie and Laurent stayed in Lima for two years while he was negotiating the return of thousands of Latin American refugees who had fled to South America during Allende regime. In 1980 the family returned to Geneva so that Sergio could take up a post in the Personnel Division of the UNHCR. His second son Adrien was born in the same year. In November of 1981, Sergio was appointed Political Affairs Advisor to the United Nations Interim Forces in Lebanon (UNIFIL). Then in July of 1983, he returned to his original post in the Personnel Division of the UNHCR. He spent the next ten years within the organization with many different jobs, during which time he was supposed to serve in Buenos Aires, only to be pulled from this assignment when the new High Commissioner Jean-Pierre Hocke took office in 1986, because he wanted Sergio to serve as his Chief of Cabinet. During these ten years Sergio somehow found the time to finish his doctorate thesis that earned him an honourable mention from the University of Sorbonne in Paris.
It is amazing this man had time to sit down. Sergio then occupied the position of Chef de Cabinet to the High Commissioner, Secretary of the Executive Committee, Director of the Asia Bureau and the post of Director for External Affairs. In late 1991 the newly appointed High Commissioner for refugees, Mrs. Sandako Ogata, named Sergio as her special convoy to Cambodia. He did this while simultaneously being the Head of the Division of Repatriation of the United Nations Transitional Authority for Cambodia (UNTAC). He returned to Geneva in 1993 only to leave in the same year to take part in a peacekeeping mission Bosnia. He then became the Political Director for UNPROFOR in Sarajevo, then in April 1994, he was stationed in Zagreb as Head of Civil Affairs. He then again returned to Geneva to become the UNHCR Director of Planning and Operations. One of his big achievements while holding this post was organizing the Conference on Refugees and Population Movements in the Community of Independent States (CIS). He was then promoted the post of Assistant Secretary-General and became the first Assistant-High Commissioner for Refugees. He then left the UNHCR for a short period of time, to become the Special Envoy of the Secretary-General for the Great Lakes Region. He returned to the UNHCR in 1997 to resume his former title. In 1998 Mr. Kofi Annan promoted Sergio as as Under Secretary-General for Humanitarian Affairs and Head of of the Office of Coordination of Humanitarian Affairs (OCHA) in New York. In November 1999 when the United Nations transitional Authority for East Timor (UNTAET) was created, Sergio Vieira de Mello took over as Administrator of UNTAET in Dili. Then in September 2002, He was named the High Commissioner for Human Rights, based in Geneva. He was to remain in his new post until May of 2003 when the Secretary-General, Kofi Annan asked him to serve as a representative in Baghdad for four months.
Sergio arrived in Baghdad on the 2nd of June and reported to the UN the harsh conditions that he and his colleagues had to work under in Iraq on the 22nd of July. And then on the afternoon of the 19th of August, the building that the UN was working out of in Iraq was bombed, and Sergio and 21 of his colleagues were killed. Countless others were injured, in one of the bloodiest attacks on the UN ever. Sergio Vieira de Mello was buried in the Cimetiere des Rois (the Cemetery of Kings) in Geneva on the 28th August, 2003.
Page created on 12/27/2012 12:00:00 AM
Last edited 3/8/2021 9:09:08 PM