"I ain't no quitter". That is the title of Shania Twain's 2005 hit single. The song name is a perfect description of Twain's life story. She combined the desires of her heart and her mind, pulling out on top as one of the most successful female musicians in history. Considering her impoverished circumstances, it was amazement to all that the small town Canadian girl made it to the big city and conquered it entirety. Her story is inspirational to many and she proves that the words "Never give up" really do bring about a reality of your wildest dreams.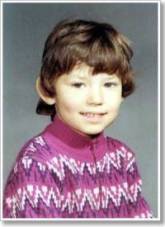 From a young age, Twain always had music in her life. "I grew up listening to Waylon, Willie, Dolly, Tammy, all of them," she recalls. "But we also listened to the Mamas and the Papas, The Carpenters, The Supremes and Stevie Wonder." (shaniatwain.com). Born on August 28, 1965, Twain was destined for stardom from the moment her life began. It is said that by the young age of 8, she was capable of playing guitar and singing on key. "The many different styles of music I was exposed to as a child not only influenced my vocal style, but even more so, my writing style." (shaniatwain.com). Although she had natural talent, her progression in it did not go without work. Shania's father taught and encouraged her to play guitar and let it be a way to express herself. It is said that she played until her fingers were sore and bled. Her determination then was challenged when she attempted earning money through her talents. Twain grew up in poverty and was at a young age, placed with the burden of helping her parents make the money to live a good life. She sang at many different bars and clubs after hours, striving to make a difference in her family's quality of life, but at that same time, she had another idea in the back of her mind. Her dream was to become a backup singer for Stevie Wonder, her childhood idol. With that goal in mind, her determination increased. She grew up and decided to move to Nashville, Tennessee, home of Country music. Shania went from record company to record company, pleading for her recently made demo to be heard. During her time in Nashville, her parents were tragically killed in a fatal car accident, leaving Twain her two younger siblings to raise at the young age of 21. With the new and many trials and hardships she gained, she continued on, finally catching the eye of a record company. They produced her album, which sadly, was unsuccessful. Twain was at a loss, but that only made her determination stronger. Along her journey through the music industry, she met John "Mutt" Lange, a highly successful music producer. He recognized Twains talent and the two fell in love and married during the process of making her soon-to-be-chart-topping album. The following years her popularity gained momentum, making her a history making success. Shania Twain's determination was what brought about her amazing career.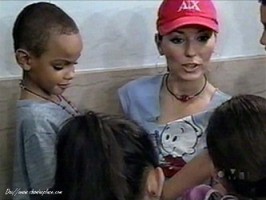 Fame is only as good as what you do with it. Shania Twain used her fame to help those in need. As her popularity and success increased, her heart never ceased to be humble. As a child, she lived in deep poverty. Most nights, her parents found it difficult to put a meal on the dinner table. Starvation and hunger were part of her everyday lifestyle. Throughout her career, Shania has been an avid volunteer for many different organizations and charities, especially ones that help the needy and impoverished. Twain even founded her own charity, Shania's Kids Can, an organization benefiting starving children. Being one who has experienced ongoing hunger and poverty, Twain understands and is determined to one day end this great devastation that haunts many people's lives. "I can personally relate to the effects of growing up with difficulties at home and understand the problems kids can face while trying to fit in with the other students who are not experiencing the same disadvantages in their personal lives." (Shania Twain) She also realized that without the help of others, her ultimate dream would have never come true. Shania strives to help others with their dreams but are unable to attain them with ease. Her charitable acts have had an extremely large effect on her community and those she helps on a daily basis.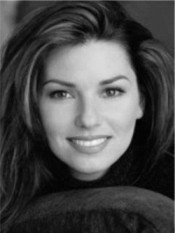 Throughout her career Twain always strived to do what was right and what she believed in. Although she endured many trials, she came out on top, becoming a highly successful musician. Her determination proves that she "ain't no quitter". Twain's charitable works show that she has a kind and caring heart. Her story is a great inspiration to me because she proves that if you follow your dreams and never give up, anything is possible. Twain has lived a worthy life, promoting the well being of others and inspiring many people to follow their dreams. Shania Twain's life has proved that we can not only overcome our hardships, but help others conquer theirs as well and strive to be the best that you can be.
Works Consulted
"Shania Twain" Ed. Anne Commire and Deborah Klezmer "Dictionary of Women Worldwide: 25,000 Women Through the Ages" Vol. 2. Detroit: Yorkin Publications, 2007. p1898.
Gale Virtual Reference Library, DEL NORTE HIGH SCHOOL, 30 March 2011.
"Shania Twain" Ed. Stephen Wasserstein, Ken Wachsberger, and Tanya Laplante Baker's Biographical Dictionary of Popular Musicians Since 1990. Vol. 2. Detroit: Schirmer Reference, 2004. p694-695. Gale Virtual Reference Library, DEL NORTE HIGH SCHOOL, 30 March 2011.
"Shania Twain" Encyclopedia of World Biography. Vol. 26. 2nd ed. Detroit: Gale, 2006. p361-363. Gale Virtual Reference Library, DEL NORTE HIGH SCHOOL, 30 March 2011
"Shania Twain" http://www.shaniatwain.com/bio.html Official website of Shania Twain
Page created on 4/29/2011 12:00:00 AM
Last edited 1/6/2017 7:19:31 PM