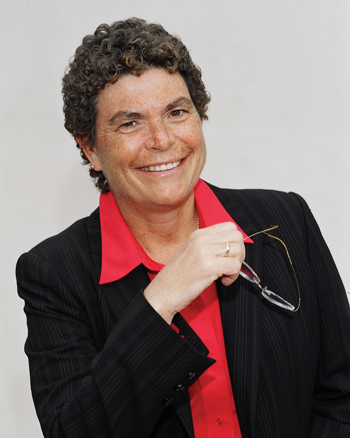 A woman is diagnosed with breast cancer every four minutes, and one dies from this lethal disease every twelve minutes. Even with these startling statistics, the efforts and attention this disease receives is drastically low. Some people hear about this terrifying disease, show meager sympathy, and donate a dollar or two because they "care".  But some people do more than just the bare minimum, they take it to the next level. Susan Love set out to make people aware of breast cancer and its perilous effects. Susan Margaret Love was born on February 9, 1949 in Long Branch, New Jersey to James and Peggy Love. She grew up in Puerto Rico and Mexico, and attended high school in Mexico City. During her high school years she was involved in National Science Foundation summer programs in New York, which demonstrated her love for science. In the late 1960s, she went to medical school at SUNY Downstate Medical College in Brooklyn. It was in 1990 that she co-founded the Washington D.C. based National Breast Cancer Coalition (NBCC), an organization that is dedicated to umbrella more women's health issues' organizations to raise awareness & federal funding for breast cancer. Also, from 1992 to 1996, Love worked as the director of the REVLON/UCLA Breast Center. Susan Love is still a cancer activist, breast cancer doctor, and still holds the same positions. She is also a best-selling author, who writes books about breast cancer. Susan Love is a famous doctor, surgeon, and best-selling author but she is much more than that. She's a caring, strong-spirited, and determined individual who's helping female victims, speaking out against the iniquitous medical field, and working arduously to raise awareness & funds to find a cure.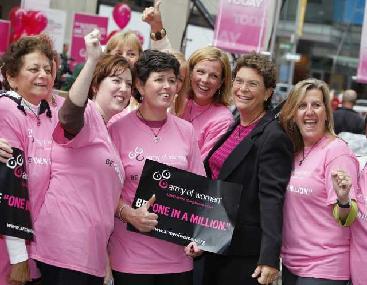 Showing someone that you genuinely care for them can be a onerous task, but Susan Love's caring heart is one of her most heroic traits. Instead of just carrying on with her lucrative job, Love is working to help teach women make good decisions in their fight against breast cancer: "She placed a higher value on her role as a popular educator, rather than as an academic educator, since she felt that most women got their medical information from the media. Love believed her job was to be an educator, to teach her women cancer patients what they needed to make a choice about their cancer treatment." (Baughman) Love's caring heart is demonstrated here through her will to teach women the correct things. She is teaching this because she felt the media gave them bad information, and she wanted to make sure that cancer victims are correctly informed.  Being the caring doctor she is, she stepped in and taught her patients as well as others the real, correct, and genuine information. Aside from being a teacher, she is also calming the hearts of her patients: "The first message I try to get across is that a diagnosis of breast cancer is not an emergency. The typical notion is that you're a time bomb and the cancer is going to take over your body unless you do something tomorrow. Well, that's just not true. By the time they're diagnosed, most breast cancers have been around for years, which means it's unlikely that anything too dramatic will happen right away. You really do have a few weeks to research the subject, get second opinions, sort out your feelings and so on. I also think it's vital to treat women like intelligent human beings who are capable of all that."("Susan Love") Love is constantly telling her patients o to always stay calm; that nothing bad is going to happen right away.  This treatment shows how she cares about her patients. The way she comforts her patients demonstrates her amazing caring heart, because it shows that she is thinking of her patients instead of just giving them a diagnostic with the straight-up facts. Love is a hero who cares about others and has demonstrated her caring heart by educating and helping of others.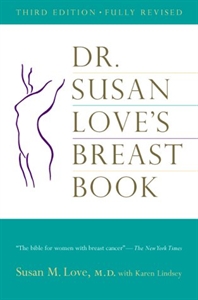 To have a strong-spirit, one must be willing to fight for what they believe in and never quit until they see the battle won. Susan Love shows this by her works in the male-dominated medical field, and by her fighting willpower. Love has demonstrated her strong-spirit by fighting against what she believes is a corrupt medical field. Being one of the only female cancer doctors, she thought: "Doctors weren't taking the time to explain things to them. They were scared, and they were not being well-handled. I began to see this was an area where I could make a difference. What started out as a career became a mission."(Susan Love) Love knows how the medical field is unfair to women, especially in the surgical area. So, she took action and fought. Stepping into this profession as a breast cancer surgeon for Love became a mission, and a mission is something you need a strong spirit for. Aside from fighting for what she strongly believes in, Susan Love has also achieved many stunning things: "In 1988 the Faulkner Hospital offered her an appointment, and she set up a breast-cancer clinic run and staffed almost entirely by women. Two years later, she co-founded the National Breast Center Coalition, an advocacy group dedicated to awareness of and funding for women's health issues." ("Susan Love") The clinic she set up represents her will to help and her fight against the medical field since its run by all women. She has also worked hard to co-found an organization that is dedicated to raise awareness and funding for women's health issues. Love's strong-spirit is shown through her will to fight for what she believes in, and through the works she has done.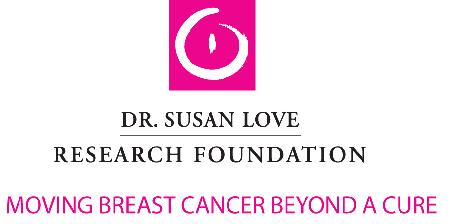 Determination is something that is gained by constant hard work, it's never a given. Susan Love's determination is shown in many ways, she has co-founded and is working arduously with one of the biggest organizations for breast cancer; the National Breast Cancer Coalition (NBCC): "Largely due to the efforts of the NBCC and other organizations, federal funding for breast cancer research rose from $90 million in 1990 to $463 million in 1995."("Susan Love") Love's organizations' efforts show determination, because if they all lie back and do nothing, funding wouldn't raise itself over 5 fold in 5 years. This shows how hard Love has worked in her organization. Her level of determination to fight will never cease. While working in her breast cancer organization, she is also working to find a cure for breast cancer: "'We've maxed out on what we're going to get from surgery, chemotherapy, and radiation. What we need to do is look into molecular biology and genetic engineering to really get into the basics of this disease," she noted. "We know it's genetic....Some people are born with the gene, others develop the gene. We don't know what causes the gene to change. Pesticides? Pollution? Food additives? They're all possibilities. All we know is that a gene is involved. And we are very close to finding it.'" (Susan Love) This shows how hard she is working to find a cure, and with her determination, she will surely find it. She is also very positive that her organization will find it soon and won't stop until it is found. Love's determination is displayed through her founding of a breast cancer organization, and the works she's doing to find a cure.
Through Susan Love's caring heart, strong-spirit and determined actions, she is working strenuously to grab that beautiful apple on the top of the tree- to find a cure for breast cancer. Susan Love has been informing women about the right facts about breast cancer, and helping them decide what they want to do. This is something that is fairly hard to do, to get your patients to think that you're reassuring and understanding. She's also working hard to raise awareness and funds that will hopefully lead to a cure to breast cancer. Doing this is a hard task, because you have to get people to listen, tell more people, and then get some donations in and federal funding. Through her actions, Love is an amazing inspiration because she's showing others that in order to achieve the insurmountable; you have to work as hard as you can until you see it effectuate. She teaches others to never look back, never give up, and never ever lose hope. Even though it's a dream that is practically impossible and has never been realized before, Love is working to find a cure for this deadly disease. She is positive that she'll see a cure, and her caring, strong-spirited, and determined actions just make her resolve even stronger. That's what a true hero must possess; the will to never give up, to be that person who doesn't just give a dollar or two and forget about it, to actually take action because you believe in it.
Works Cited
"Susan Love." Newsmakers. Detroit: Gale, 1995.


Gale Biography In Context. Web. 20 Mar. 2012.
"Susan Love." Susan Love (Biography Today) (2010):
Biography Reference Center. Web. 24 Mar. 2012.
Dr. Susan Love Blog, "Moving Forward." Dr. Susan Love Research Foundation. Web. 27 Mar. 2012.
Page created on 4/23/2012 12:00:00 AM
Last edited 4/23/2012 12:00:00 AM