A stately structure in Mumbai built during British rule has become a modern world-class cultural center.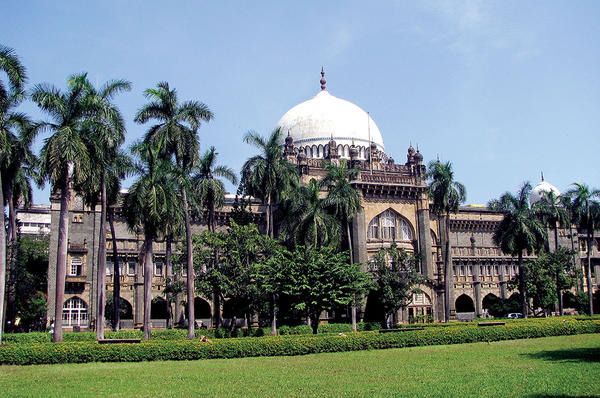 Photo Courtesy of CSMVS Museum
MUMBAI - "Change is good," reads a sign in a century-old museum in Mumbai. Its burgeoning crop of new visitors would seem to agree.

Until recently, the once-grand art and history museum, known as the Prince of Wales when it was constructed under British rule, was something of a joke: The 50,000-plus artifacts were badly displayed and poorly labeled, the "visitor center" was no more than a tarpaulin-covered area, the "cafe" was a filthy cart, and there were no children's programs to speak of.

The magnificent dome of the beautiful Indo-Saracenic Revival building, now known by the imposing name Chhatrapati Shivaji Maharaj Vastu Sangrahalaya (CSMVS), has long been a major landmark in South Mumbai: Everyone knew where it was – but nobody actually visited.

Now, visitors walk into a well-lighted space with new display cases; there's a museum shop, a modern indoor cafe, and a host of spiffy new galleries. In a change from the old "don't touch" policy, children can make replicas of coins in the numismatics section or handle stone tools from the Neolithic Period.

In the past couple of years, the museum has hosted international exhibitions such as "Mummy: The Inside Story" (with its 3,000-year-old mummy on loan from the British Museum). Other visiting exhibits have included Persian artifacts; Flemish paintings, including those of Peter Paul Rubens; and two of the Xian terracotta warriors from China.

The man behind this massive makeover is museum director Sabyasachi Mukherjee, who took charge in 2007. He immediately set about changing things.

"The old attitude was: 'Hey, our job is to keep the museum open. If people want to come, they will come. But we aren't going to do anything to attract them,' " Mr. Mukherjee says. He describes the staff, diplomatically, as "unmotivated."

"But eventually, they started believing in a new vision," he says, "one where we weren't just a warehouse for artifacts but actively engaging with the community."

Poorly trained staff, a shrinking number of visitors, and labor disputes were among his early challenges, Mukherjee says. But the most important roadblock was "a lack of institutional vision."

He decided to focus on what the museum had: a magnificent building, a great location, lots of space, and artifacts ranging from the sword of 16th-century Mughal emperor Akbar to paintings by 18th-century English Romantic painter John Constable. He then began the slow process of building relationships with foreign museums and training staff.

There were unexpected bumps.

"In 2008, Mr. Mukherjee brought a renowned collection of Indian pictorial art to Mumbai," the first exhibition from London's Victoria and Albert Museum to arrive in India, says Moomal Mehta, deputy director of the Asia Society, who often works closely with Mukherjee. "But as luck would have it, the paintings were unloaded on Nov. 26, the day terrorists attacked several Mumbai locations, including the Taj [Mahal Palace Hotel], very close to the CSMVS. There were bullets flying around South Mumbai, panic in the streets ... but the exhibition went ahead anyway."

Years of effort had paid off.

"The CSMVS is definitely now the world's most respected Indian museum," says Neil MacGregor, director of the British Museum in London. "There are many reasons for this, but the senior team is remarkable in its skills, its cohesion under Mukherjee's guidance."

Mukherjee grew up in West Bengal, near the university town of Shantiniketan. His family of teachers encouraged his study of music, literature, and poetry. Mukherjee wanted to become a social worker, but at the last moment switched to museum studies. By chance, an internship at the Prince of Wales museum came his way in 1990.

"I was paid 1,800 rupees [about $30] a month. For three days, I slept at the train station because I had no place to stay," he recalls. The turning point came when Mukherjee went on a 2003 internship to the Victoria and Albert Museum in London, which gave him an appetite for change.

"Everywhere I went, people would criticize India's cultural institutions," he recalls. "I thought, 'I can do better.' "

And he did. "What he has done for the museum is extraordinary," says Ms. Mehta, a mother of two who often brings her children to the museum. "He has brought a real international perspective. Also, he has developed a very intelligent program of public engagement. He's made the museum a part of Mumbai."

"My aim is that when visitors visit the building, they should take a part of the museum home with them," Mukherjee says. "Much of involving the public is just small things, like putting benches in the galleries, providing sketch pads for visitors to the painting gallery, or slanting display cases so miniatures are easily seen."

Funding is another challenge. The museum receives some money from the government, but it is not a government institution, which has proved to be a mixed blessing.

"We can do what we want, and we have full autonomy, but I have to spend nearly all my time fundraising," Mukherjee says.

The restored museum is now beginning to draw generous benefactors. "He built tremendous support through his own personality and energized donors, including leading [corporations]," Mehta says.

"Quite simply, everybody enjoys working with him," Mr. MacGregor adds.

Mukherjee has not been afraid to pursue unconventional paths to hike attendance. In the past year, the museum held an exhibition of the films of vintage Bollywood star Shammi Kapoor, displayed memorabilia from film director Bimal Roy, and conducted a workshop on local folk dances, among other "populist" programming.

He has no time for purists who consider this "dumbing down." Not everyone is interested in a traditional museum experience, he says. "People are interested in film, music, and dance, too. Personally, I think anything that touches human life is culture."

His approach has worked: In 2013 the museum attracted nearly a million visitors. On most days, the galleries are filled with children from local schools and adults from across India. The museum also produces its own educational DVDs on history and culture, which circulate in schools.

Running a museum in India can be dangerous. In 2014, a whistle-blowing conservator at the Indian Museum in Calcutta went missing after he exposed fraud by senior officials and damage caused to many exhibitions. Objects continue to go missing at many museums.

"Many institutes are definitely victims of dirty politics," Mukherjee says. "You have to have a system of inventory and registration." He has set up a conservation department that now trains the staff of other museums. "The building of world-standard expertise in conservation has made people all around the world happy to lend to the CSMVS," notes MacGregor.

Up next for the museum: a new textiles gallery and a children's museum.

"We are not going to stop with being a museum," Mukherjee says. "We are an educational center, a cultural center, and a space for debate.

"The world is changing. We need to change with it."
Page created on 1/20/2015 12:00:00 AM
Last edited 1/5/2017 8:04:00 PM
Extra Info
How to take action
Universal Giving helps people give to and volunteer for top-performing charitable organizations around the world. All the projects are vetted by Universal Giving; 100 percent of each donation goes directly to the listed cause. Below are three groups selected by Universal Giving that support arts and cultural education around the world:
• Greenheart Travel provides cultural immersion programs that change lives. Take action: Volunteer to assist community-based initiatives and programs in Jaipur, India.
• Cultural Canvas Thailand generates awareness for Chiang Mai, Thailand, promoting social change through artistic outreach. Take action: Volunteer for an art program.
• South African Education and Environment Project – USA raises funds for educational and environmental projects in South Africa. Take action: Support arts lessons for students in Cape Town's impoverished schools.