Cucu Saputra, My Headmaster
by
Fransiska from SMAN 24 Bandung
CUCU SAPUTRA IS MY HERO
For me a hero is someone who always works hard. Inspires me to be better, worth, and contributing something for my community, environment, even the whole country. I choose Mr. Cucu Saputra, my headmaster, as my Hero because he always works hard to give us better facilities, supports and motivation to do our best.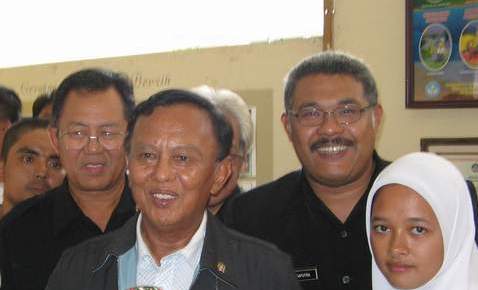 When I came to this school, it was the 17th in rank of school passing grade in my city. And now it is the 7th after my headmaster has been working hard here for 3 years. There are some awards given to our school since he has been my headmaster. Our school was awarded as The School of Environmental Culture, the first winner of Islam Teaching at School, the first winner of The School of Educational Environment. Now we have an e-library where we can find so much information by browsing from internet and we can also watch some films from CDs related to our lesson in this room. Those facilities are of course needed by students to make us better. At my school there are some groups that are interested in any subjects such as a group of Science, Social, English language, Computer, Art, Sport, Islam study. Here the students can express their talent. Almost everyday students enjoy joining the activities.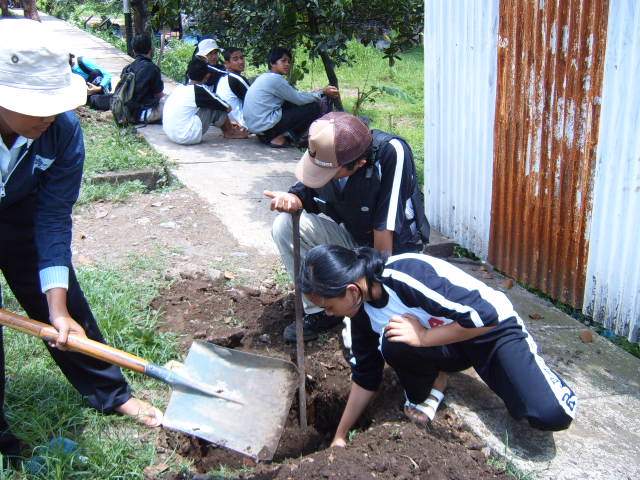 Besides that, he always gives us a chance to show our talent by making performance from every class. We hold class performance and the best one receives a trophy. On February, 17th 2005, our school held 12,000-tree planting, continuing more than 4,000 trees planting a year before, which was inaugurated by the mayor. He held this activity to respond the idea which was considerable so brilliant came from some students. The students worked together to collect about 12,000 small trees from some government institutions and asked the other students to plant them together along fourteen-kilometer-side walk to make either water absorption run well or shady side walk available in the future.
The headmaster supports the students so well. Sometimes he spends his time helping the students in preparation of their activities up to 2 A.M. Well, his most important aim actually is rising up the spirit of East Bandung society (the area where our school located) to make its life and environment better than before. Hard work truly produces a nice product, but the most important thing from this example is his sincerity to give those nice products to others, that is why I choose him as my hero.
Page created on 5/5/2005 12:00:00 AM
Last edited 9/11/2018 5:35:55 AM
The beliefs, viewpoints and opinions expressed in this hero submission on the website are those of the author and do not necessarily reflect the beliefs, viewpoints and opinions of The MY HERO Project and its staff.