Share Our Strength
by
Amanda Molinaro
"Nearly 17 million— almost one in four—children in America face hunger. These children will endure lifelong consequences as a result of having limited access to nutritious foods."
Hunger doesn't discriminate. It can affect children of any age or background. In spite of the efforts of governments, organizations, and everyday citizens, millions of children still do not have access to adequate, nutritious meals. Share Our Strength began in 1984, in the wake of the Ethiopian famine. The organization was built on the belief that while poverty is complex, feeding a child is not. The founders believed that everyone has the strength to fight against hunger and poverty.
Share Our Strength is run by volunteers, who donate their time and energy at fund raising events. Each year, Share Our Strength holds culinary events to raise funds, and awards grants to organizations across the country that provide children and their families with the food they need. Their volunteers help teach cooking classes alongside culinary professionals to show children and their families how to prepare low-cost, nutritious meals. The volunteers also sit on their leadership boards and councils, to help connect with sponsors and other non-profits to raise funds and spread the word.
Among their culinary fund raising events is Taste of the Nation. In April 1988, the best restaurants in 25 cities hosted food and wine tasting events, with 100% of the profits going to raise funds for Share Our Strength grants. The event raised nearly $25,000, and it continues to occur each year. Taste of the Nation now spans 55 cities and involves more than 10,000 chefs and restaurants. Over $70 million has been raised through Taste of the Nation to support other organizations helping to end hunger. In addition to Taste of the Nation, Share Our Strength holds numerous other culinary fund raising events each year, with all of the proceeds going towards ending childhood hunger.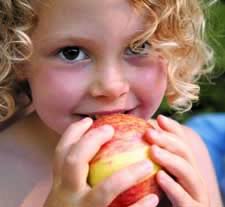 Share Our Strength firmly believes that even the brightest children cannot properly learn if their mind is focused on other things, such as an empty stomach. On any given day, about 55% of the school children who are eligible for a free or reduced-price school breakfast do not receive one. Share Our Strength is working to make sure that every child has access to a healthy breakfast, every day. Since 2004, Share Our Strength has helped establish 926 programs across the country where children can get healthy meals, even when school is not in session. Share Our Strength also helps fund backpack programs, which provide children with a backpack full of food for the weekend, when they might otherwise have gone hungry. During the summer, only 2.1 million of the 16 million eligible children will receive summer meals. Share Our Strength helps provide summer meals by funding programs that deliver food to designated sites and apartments during summer.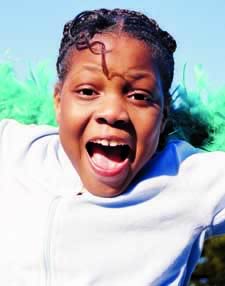 To date, Share Our Strength has raised over $265 million and donated funds to more than 1,000 of the most effective hunger-relief organizations around the globe. Through various culinary programs, they have helped more than 17,000 low-income families learn to eat better for less. By awarding grants to other organizations, Share Our Strength has helped them serve more than 40.2 million meals to children and helped teach more than 200,000 children about healthy food choices. Share Our Strength has also helped grow 2.5 million pounds of produce in community gardens and referred nearly 2 million people to food assistance programs.
Due to rising unemployment and the ongoing recession, the need to provide low-income children with meals is higher than ever. Share Our Strength and their partners have doubled their efforts to ensure that more children have access to healthy meals and are able to arrive at school ready to learn. You can make a difference by making a donation or by volunteering in one of Share Our Strength's programs. Join us at one of our Taste of the Nation Events, or join our Bake Sale National Challenge and hold a bank sale to raise funds. Visit our website to learn how you can get involved.
Page created on 7/21/2015 2:19:29 PM
Last edited 1/5/2017 8:18:45 PM
The beliefs, viewpoints and opinions expressed in this hero submission on the website are those of the author and do not necessarily reflect the beliefs, viewpoints and opinions of The MY HERO Project and its staff.
Related Links