Susan Ence
by
Heather from Pleasant Grove
Many times, people feel that in order to make a difference in the lives of others, they need to donate a lot of money or save someone's life. One of the greatest heroes in my life realized that the greatest good that she could do would be within the walls of her own home . . . my mom.
Growing up in rural Cedar City, Utah, I'm sure my mom didn't think about all of the good that she would do during her life. When she married my dad, himself a great man, I'm sure that she didn't realize the important role that her strong sense of commitment and family would play. And I'm sure that, when she had her first child, she did not realize that she would be looked up to as one who helped keep the family together and would be seen as a role model to those around her. But she did all of these things – and more.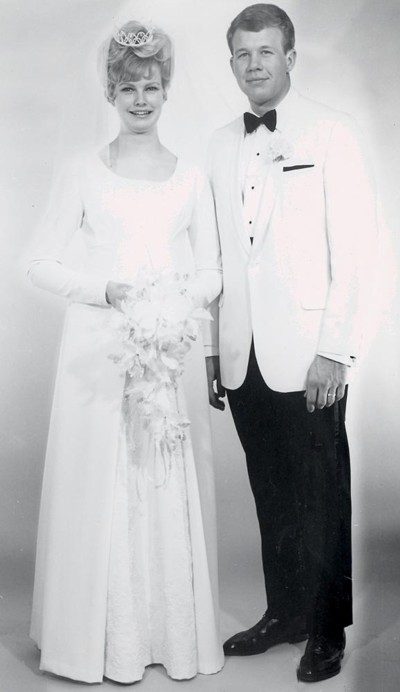 When my dad was in a four wheeling accident and rendered a quadriplegic when I was in 8th grade, my mom faced many choices. She could 1) leave my dad and take her children away to raise them without him; 2) put my dad in a care facility and visit when she could; or 3) bring my dad home and take care of him herself. That's just what she did. She brought my dad back into the home that he loved and she dedicated her entire life to his care. At great personal expense (monetarily, physically, and emotionally), she has taken care of every one of his needs and has done so to the amazement of health care providers.
It has been 17 years now since my dad's accident, and my mom has remained true to him and to our family. She is a hero to me in that she is a great example of what a wife and mother truly should be. She is selfless, loving, kind, charitable, empathetic, patient . . . the list goes on and on. If everyone in the world had a mom like mine, most of society's problems would be solved.
Page created on 3/30/2007 12:00:00 AM
Last edited 1/5/2017 11:22:48 PM
The beliefs, viewpoints and opinions expressed in this hero submission on the website are those of the author and do not necessarily reflect the beliefs, viewpoints and opinions of The MY HERO Project and its staff.