Terry Fox
by
Keenan from Bradford
Keenan's Terry Fox Story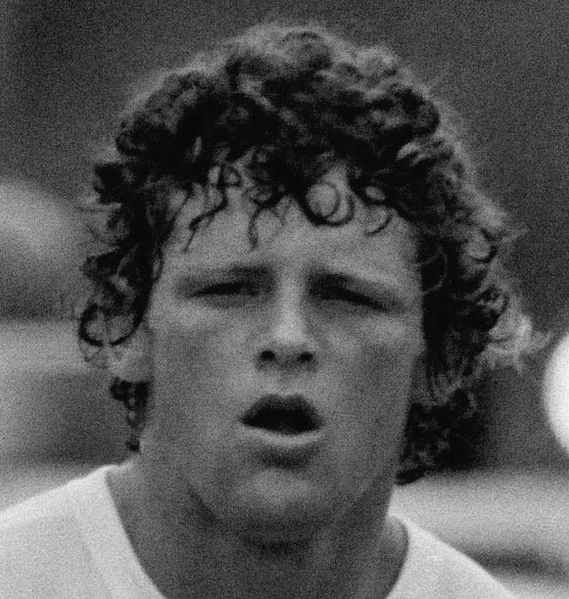 ~TERRY FOX~

Terry Fox was a kind and loving man running for a cure, a cure for cancer. Terry Fox was born on July 28, 1958 in Winnipeg, Manitoba. Growing up he liked Basketball and his dream was to make the team and one day he did but he did better. He made team captain! He went to school at Simon Fraser University. He met a friend named Doug, that would be the friend who stayed with him his whole life. He had two brothers and one sister named Darrell, Fred and Judith. His parents were named Betty and Rolly. They were a good family and were always on his side!

Some of Terry's traits were empathetic, courageous, heroic, amazing and stubborn. He inspires me by making me want to do something big like run around the world. Terry also makes me want to donate or just help out in general. He kind of makes me want to be a big hero! Terry was inspired by 2 things one of them is the man that ran around the world. The other thing that mostly inspired him was all the suffering of kids that had cancer as well - but while he was running the cheering people and all the singers and all everyone did for him kept Terry motivated. He loved it when he got to swim with the kid that had cancer and they had so much fun.

Terry started his run on April 12 1980. He started in Newfoundland and ran and ran and ran 12 to 13 miles in between breaks! He met Bobby Orr in Toronto and also went into a soccer stadium and met the team and kicked a ball. Terry also made a speech there, it was very inspirational. On June 28, 1981 he died of osteogenic sarcoma, a bone cancer in his right knee. Unluckily cancer spread to his lungs and he died. His Marathon of Hope was a happy but tough time for him! . "SOMEWHERE THE HURTING MUST STOP" THE END!
Page created on 11/7/2014 11:34:42 AM
Last edited 11/7/2014 11:34:42 AM
The beliefs, viewpoints and opinions expressed in this hero submission on the website are those of the author and do not necessarily reflect the beliefs, viewpoints and opinions of The MY HERO Project and its staff.