Theodor Seuss Geisel
by
Lauren from Belleville
Theodor Seuss Geisel
When I was little, books were an opening or a portal, if you will, to another land. They made the best nighttime stories right before bed and I would have to say that some of my favorites would have to have been many of Dr. Seuss's classics. Words that rhyme, explosion of color on the page, silly characters who would never be seen in real life. You lay your head down for a good night's sleep and have the previous book ingrained inside your head. As like a photographic memory.

Theodor Seuss Geisel was a well known writer and cartoonist, known for children's books under the famous name of "Dr.Seuss". Geisel was born on March 2, 1904, in Springfield, Massachusetts. He lived just six blocks away from Springfield Zoo which inspired his work. His mother "often soothed her children by chanting rhymes she remembered" from when she was little. That's where Ted got his ability to create rhymes so well. A lot of drawings are from memories. Take Horton the Elephant "meandering along streams in the Jungle of Nool, mirroring the watercourses in Springfield's Forest Park from the period." Seuss ties bits and pieces into his work and lets the readers in on what he went through as a child.
Ted attended Dartmouth College and by all accounts was a typical, mischievous college student.
Ted left Springfield as a teenager to attend Dartmouth College and by all accounts was a typical, mischievous college student. He became editor-and chief of Jack-O-Lantern, Dartmouth's humor magazine. Ted and a bit of his buddies decided to have a little drinking party one night and his role as chief was prematurely ended seeing as it was against school policy and prohibition laws. He then continued contributing to the magazine signing his name as Seuss. His middle name and his mother's maiden name.
Pleasing his father wasn't easy. He wanted him to be a college professor so he went on his way to Oxford University after graduation in England. Although his academic studies bored him he decided to tour Europe instead. But Oxford wasn't all that bad. It allowed him to not only find a classmate, but to find a wife. Helen Palmer, also a children's author and book editor. Helen Palmer Geisel died in 1967 and in 1968 Theodor Geisel married Audrey Stone Diamond.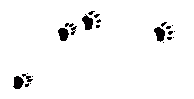 Theodore Seuss Geisel ties more or less to Atticus in the novel To Kill A Mockingbird. They portray a great deal of responsibility and both in a way care for children. Both totally different backgrounds and story types but both the life story of Geisel and To Kill A Mockingbird are outrageously famous. And well known. Harper Lee(the author of TKAM) has said Atticus Finch was based on her father, Amasa Coleman Lee. And Theodore Seuss Geisel has the middle name of his mothers maiden. How Atticus is written in the story, his character seems to be a laid back, easy going person who's always there for you when you need him. And Geisel writes about characters like that. There is also a connection between Scout and when she went to school; she was the only one who could read. Seuss promotes early reading. He makes his stories worth reading and paying attention to.

Mr. Geisel has accomplished quite a bit in his lifetime. He even has a day dedicated to him! During World War II, Geisel joined the army and was sent to Hollywood to draw cartoons to help the war effort. He died 24 September 1991. Geisel's wonderful legacy, which we're all lucky to share, is the body of terrific books he created. More than 60 years after his first book was published, Dr. Seuss titles are still very popular. He also has his own national memorial sculpture garden. It is now open at the Springfield Museums in Springfield, Massachusetts, the city where Theodor Seuss Geisel was born and which appears to have inspired much of his work.
Page created on 7/12/2009 12:00:00 AM
Last edited 7/12/2009 12:00:00 AM
The beliefs, viewpoints and opinions expressed in this hero submission on the website are those of the author and do not necessarily reflect the beliefs, viewpoints and opinions of The MY HERO Project and its staff.