Tuomas Holopainen
by
Michael from Fresno
"Every little memory resting calm in me"
My hero's full complete name is Tuomas Lauri Johannes Holopainen. He was born on Christmas Day 1976 in a family of four. When he was only six years old, his mother made him take piano lessons in a music school in Carelia. He also learned how to play the Clarinet and the Tenor Saxophone. He got his diploma at the age of fifteen and also joined a Military band in '96 and '97 playing the Clarinet. He stopped playing the Clarinet and Tenor Saxophone when he decided to write his own music. That was when the world wide performers Nightwish was born in 1996.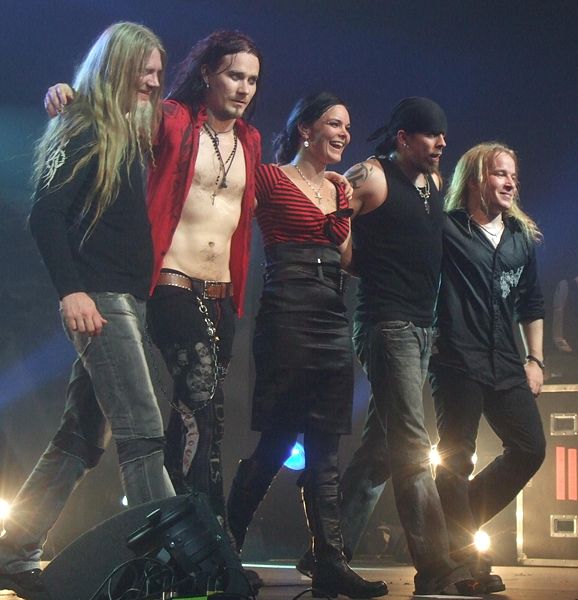 My hero has done lots of things that have inspired me to write music of my own. He has released seven albums, seventy-nine songs, five DVDs, three books, and eight singles in his music career. His band has only two former members that have been kicked out do to musical differences and not going to any of their band practices. The band has played over seven world tours around the world. I got to see them on their first concert in L.A at Universal Studios at the Gibson Amphitheater. They are the best band in the world when it comes to performing live. They only had one bad performance in their career. That was at Graspop in Germany, the biggest Metal festival in the world. It wasn't their fault they played so bad. Their former members are Sami -Bass, and Tarja -Singer. A lot of people like the old singer better than their new one (Annte) because they think her voice is Poppy and it does not fit well in Metal. In my opinion I like both, but Tarja's voice is better.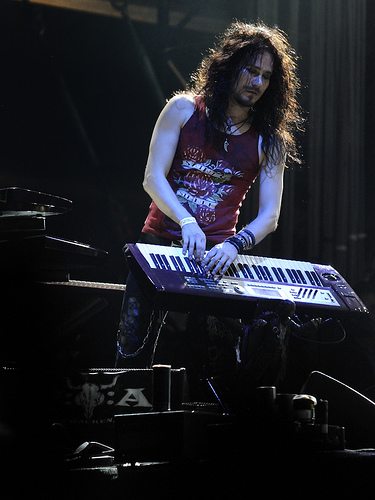 My hero lives in a small city called Kitee in Careia, Finland. They don't actually stay there for a long time, because they go on tour around the world and don't come back for another two years.
My hero lived in Finland with a family of four. He still lives in the small city where he grew up in.
My hero is very important to and has made a huge difference in my life. Without him I wouldn't have started a band or write my own music on Piano. They weren't the ones who got me into Metal, but they did get me into liking Classical music a lot more than I used to like it. They also inspired me to write creative and fantasy lyrics for my music. They inspired me to keep on moving forward, even if I just made a little tiny mistake.
Page created on 5/7/2012 12:00:00 AM
Last edited 5/7/2012 12:00:00 AM
The beliefs, viewpoints and opinions expressed in this hero submission on the website are those of the author and do not necessarily reflect the beliefs, viewpoints and opinions of The MY HERO Project and its staff.

Extra Info
Nightwish's movie "Imaginaerum" is about an old man named Tom who is in a Coma. He has weird dreams when he's on a Roller Coaster ride in a dream Theme Park called Imaginaerum. During his dream he lost all of his memory; including his daughter Gem who is trying to get him back. Through out the movie Tom is a ten year old boy who is scared out of his mind.