"Life isn't about the breaths we take, it's about the moments that take our breath away"- anonymous
My hero's name is Teresa Julianna Talarico-Stabile, also known as "Tee" or the "Post It Queen". She was born in Edmonton, Alberta at the Royal Alexandra Hospital. She was the first child to her parent's, Frank Talarico and Anna Talarico. She also has a younger sister named Cristy Talarico. Teresa grew up with the dream of becoming a teacher. She is 5'5", has hazel eyes and is a natural brunette. Her favorite drink is coffee, and her favorite food is her mom's vegetable lasagna. Teresa has many hobbies, but her favorites are scrap-booking and shopping. She enjoys running and watching soccer live. Currently, she has no pets but really wants to get a chocolate lab.
She graduated from O'Leary High School, and then University Of Alberta in 2004 with a degree in Secondary Education, with an English Major, and Biology Major. Teresa got married on August 5th, 2006, to the love of her life, Antonio Stabile, with the theme colors of chocolate brown and blue, which are also her favorite colors. She's traveled a lot; she has been to China, Hong Kong, Italy, Mexico, Hawaii, Caribbean, California, Florida, Las Vegas, Montreal, Toronto, and Vancouver, and plans to travel to London, England. Her favorite books are all the Shopaholics, her favorite singer is Justin Timberlake, her favorite music is everything but country, and her favorite poem is "The Road Not Taken" by Robert Frost. Her favorite flower is the sunflower.
Mrs. Talarico became a teacher after all her schooling, which is also what I would like to be when I grow up. She used to teach at St. Cecilia, and is currently teaching at J.J Bowlen. Her favorite part about being a teacher is knowing that she made an obvious difference and her least favorite part is saying goodbye to a good class or group, and kids who are bad examples. She loves traveling and planning trips - she is in the middle of planning a family cruise for her parents' anniversary this summer. Her Most memorable trip was when she went to China in 2002, because it was the first time she had been on a trip without her parents; she went with her friend, Miles and she was away for six weeks. A perfect weekend for her is to hang out with her mom and her sister at the mall and shop for shoes. She loves watching anything on the food network, especially "Family Restaurant" because her friend Miles, who she's known since grade 7, is the star of the show.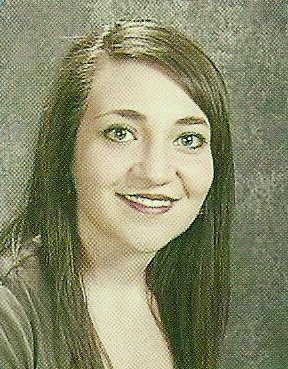 Teresa is a very patient and kind person; she does this best by always staying organized and being prepared. Even though she is patient, she does have some pet peeves that really bug her, like when boys wear skinny jeans, when men don't act like gentlemen, and when you ask for sugar in your coffee and they don't give you a stir stick in the drive thru! Mrs. Talarico is the kind of person who always takes action, is always there to help others, gives advice whenever needed, is very trustworthy, and really tries to make a change. I look up to her in many ways, and really could not ask for a better role model. She also looks up to people as her heroes, like her father, Frank Talarico, and her friend, Carla Cuglietta.
All her accomplishments, the great person she is, how she does the right thing, how she has inspired me, the way she does so much for people and asks for nothing in return, how she achieves her goals, how she goes beyond herself to do things for others, has changed my life, and helped me with things in life. That makes her the great model she is, and my hero.
Page created on 6/3/2009 12:00:00 AM
Last edited 6/3/2009 12:00:00 AM