Andi Tecza
by
Erin from Villeurbanne
When we pass the care of this nation to our children, let's be sure we have prepared them for the challenge. [We must support] our children now, by providing an exceptional education...
Adrienne Petrone was born in 1950 in Pittsburgh, Pennsylvania, to Italian-American parents. Though they had been settled in America for more than a generation when Adrienne, nicknamed "Andi," was born, the family retained much of its Italian heritage: a love of good food, a colorful use of language, and a belief in the sacredness of family. Andi carried these traditions into her adult life and transmitted them to her own family, making sure that the heritage would continue to evolve and grow through the years.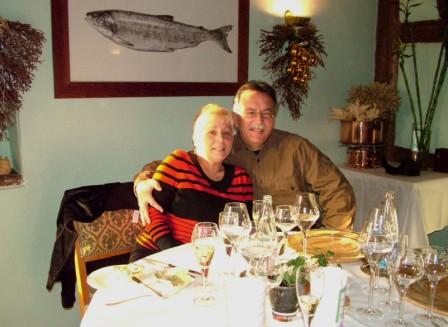 At 18 years old, Andi married Ed Tecza, then a young military officer. Ed had also been born in Pittsburgh, PA, but the couple didn't meet until just six months before their marriage. Ed (who is also a hero of mine) came from another immigrant family; his parents had moved to America from Poland just a few years before his birth. Soon after Ed and Andi fell in love and were married, they began a life of travel and dedication that would take them far, both geographically and metaphorically. As Ed advanced in his military career and then in a client-service position with a technology firm, Andi fearlessly endeavored to use her skills in myriad ways, always having an impact on the people around her.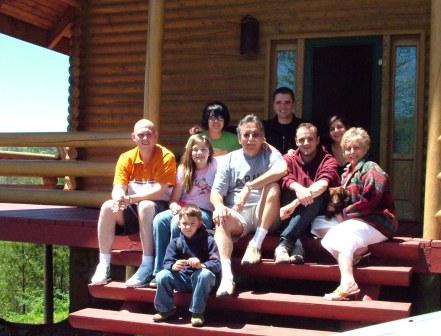 While raising three children and maintaining a home, Andi tried her hand at dentistry, veterinary work, and catering...but that was just the beginning. When her children became students, Andi became active in the school community. As a member--and then president--of her school's parent-teacher association; as a lobbyist for the Learning Disabilities Association; as a volunteer for numerous local causes, and as a liason between the community, the school board, and the local government, Andi proved that it doesn't take advanced degrees or financial backing to make change happen. It just takes "guts and compassion," something Andi's got plenty of. Over the last 20 years in Duluth, Georgia, where the Tecza family finally settled, Andi effected change on many levels and for many causes, from development issues to cancer research, and some state representatives came to know her as a real force to be reckoned with.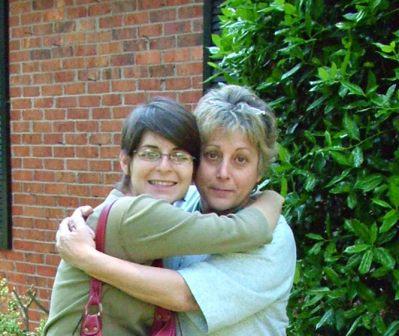 Today, Andi works full-time at a local elementary school, and though she's left the political arena, she still maintains a strong voice on matters of contention in the community. She provides support to students, parents, teachers, and even principals, as her years of experience prove invaluable to those around her. Andi is a hero because she courageously takes on challenges, because she works for causes that she believes in and for the people she loves, and because she selflessly transmits her knowledge and experience to those around her. She is a true believer in the importance of education, but not just the one we get in schools--the one we get from a full life. And on top of all this, she's funny and doesn't take herself too seriously--she probably doesn't know she's a hero at all.
Page created on 3/6/2006 12:00:00 AM
Last edited 5/4/2020 7:49:12 PM
The beliefs, viewpoints and opinions expressed in this hero submission on the website are those of the author and do not necessarily reflect the beliefs, viewpoints and opinions of The MY HERO Project and its staff.
Related Links
Learning Disabilities Association
- Today, LDA is the largest non-profit volunteer organization advocating for individuals with learning disabilities and has over 200 state and local affiliates in 42 states and Puerto Rico. LDA has an international membership of over 40,000.
A Teacher's Guide to IDEA: Supporting Students with Disabilities
- An online guidebook that covers the 13 IDEA-recognized disabilities and tips and tools for how to help, support, and work with diagnosed students.