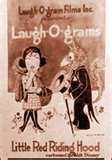 Walt Disney wanted to make his name famous around the world (Walt Disney). He did this by becoming one of the most influential people in entertainment by pursuing his dream as a Hollywood cartoonist, film maker, producer, and artist. Walter Elias Disney was born on December 5, 1901 in Chicago, Illinois to Flora Call and Elias Disney. After his mother gave birth to his baby sister, the family moved to a 45 acre farm in Marceline, Missouri where they lived for five years. He loved making cartoons for his school newspaper. After his father came down with typhoid fever, his family moved to Kansas City. Walt took art classes at the Fine Arts Institute there while attending High School. He loved making cartoons for his school newspaper. Walt, "doodled cartoon pictures of mice in the margins of book pages" (Judith Pinkerton Josephson). He dropped out of school to serve as an ambulance driver for the Red Cross during World War 1. He wanted to join the army, but was only 16 at the time. When he returned to Kansas City he took a job at the Kansas City Film Ad Company. Disney and his friend, Ub Iwerks, quit deciding to start a business of their own. They called it Laugh-O-Gram Company. After a year the business went bankrupt and Disney moved to Los Angeles to be with his brother Roy. Together, they established the Disney Brother Studio and later renamed it Walt Disney Studios. "This whole thing started with a dream and a mouse." (Walt Disney). Mickey Mouse was their first big success. Walt Disney did the voice of Mickey Mouse himself because he couldn't find anyone else to do it the way he wanted it done. Walt Disney was determined to follow his dreams and treated all of his employees with respect.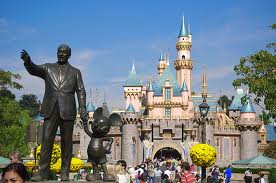 Education was extremely important to Disney which is why he helped create the California Institute of the Arts. He believed crowded classrooms were a waste of our greatest national resource- the minds of our children (Walt Disney). Cal Arts teaches its students to use their talent and creativity everyday, Disney always encouraged kids to use their imagination. He always dreamt of creating a fantasy land and calling it Disneyland Park. "We believed in our idea- a family park where parents and children could have fun together." (Walt Disney). To begin planning the park he started WED Enterprises. Engineers, artists, and architects were hired to design the park using Disney's sketches and ideas. Main Street was inspired by Marceline, where he grew up (Judith Pinkerton Josephson). To come up with the money to build Disneyland, Disney sold his life insurance and created the "Disneyland" show on ABC. "To all who come to this happy place, welcome. Disneyland is your land... dedicated to the ideals, the dreams and the hard fact that have created America- With the hope that it will be a joy and inspiration to all the world." Walt said on Disneyland's opening day. He wanted people to feel as if they entered another world (Judith Pinkerton Josephson). Walt Disney desperately wanted to create Walt Disney World and bought land in Orlando, Florida. Disney also wanted to create something that could help the world become a better place. He started working on EPCOT "Experimental Protocol Community of Tomorrow".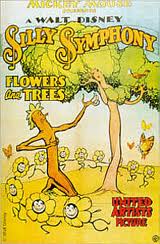 "Walt planned cartoons built around fairy tales with gags and jokes sprinkled into the story lines." (Judith Pinkerton Josephson). He always wanted his cartoons to be absolutely perfect and was always looking for something different and spontaneous (Marc Davis). Walt won awards for his first big success, Mickey Mouse. "Mickey Mouse is, to me, a symbol of independence. He was a means to an end." (Walt Disney). Walt was determined to make better quality films. He used Technicolor and made the first colored cartoon called Silly Symphonies "Flowers and Trees". It was also the first cartoon to ever get nominated for and win an Oscar. "I never called my work an 'art' It's part of show business, the business of building entertainment." (Walt Disney). He built a new studio equipped with the newest technology offered at the time. He sent his artists to art school and he started his own training school, where animators spent there time sketching the Disney characters. Walt always saw the potential in people, even if they didn't see it in themselves. "He was just an ordinary man with the most extraordinary talent of making you feel that you were important." (Peter Ellenshaw).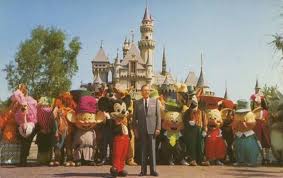 On December 15, 1966, the legendary Walter Elias Disney died of lung cancer from his addiction of smoking. During his life he started a major company creating cartoons, movies, t.v. shows, toys, and theme parks. He accomplished so much with limited education. No matter what he never gave up on himself and taught others to have faith in themselves as well. "Somehow I can't believe there are any heights that can't be scaled by a man who knows the secret of making dreams come true. This special secret, it seems to me, can be summarized in four C's. They are Curiosity, Confidence, Courage, and Constancy and the greatest of these is Confidence. When you believe a thing, believe it all the way, implicitly and unquestionably." (Walt Disney). He encouraged people to pursue their dreams, like he followed his. "A person should set his goals as early as he can and devote all his energy and talent to getting there. With enough effort, he may achieve it. Or he may find something that is even more rewarding." (Walt Disney). Walt Disney lived his entire life always trying to create something better.
Works Cited
Disney, Walt (1901-1966)." DISCovering Biography. Online ed. Detroit: Gale, 2003. Student Resource Center - Junior. Gale. DEL NORTE HIGH SCHOOL. 28 Apr. 2011
Letofsky, Irv. "'Walt: The Man, the Myth'." Hollywood Reporter 14 Sept. 2001: 12.Gale Student Resources In Context. Web. 28 Apr. 2011.
"Walt Disney Quotes - BrainyQuote." Famous Quotes at BrainyQuote. Web. 25 Apr. 2011.
http://www.brainyquote.com/quotes/authors/w/walt_disney.html.
"Walt Disney: Long Biography." Walt Disney - Just Disney.com - Your Source For Disney. Web. 27 Apr. 2011.
http://www.justdisney.com/walt_disney/biography/long_bio.html.
"Walt Disney Quotes." Walt Disney - Just Disney.com - Your Source For Disney. Web. 27 Apr. 2011.
http://www.justdisney.com/walt_disney/quotes/index.html.
Josephson, Judith Pinkerton. Walt Disney: Genius of Entertainment. Berkeley Heights, NJ: Enslow, 2006. Print.
Page created on 5/26/2011 12:00:00 AM
Last edited 2/21/2019 3:57:53 PM