The world doesn't always have the most amazing people. Some are rude, impolite and ignorant. One person who doesn't have those traits is Walt Disney. Walt Disney was born in Hermosa, Chicago on December 5, 1901. He made many cartoons, TV shows, characters and films under the company name "Walt Disney Pictures". Walt is also famously known for making Disneyland along with creating Mickey Mouse. He sadly died on December 15, 1966 from lung cancer in Burbank, California after living 65 amazing years. A hero needs to be helpful, kind, and willing to do what it takes to get what they want. They also must have multiple traits that are beneficial to themselves and the world. Walt Disney is a courageous, caring and persistent man, which are some of the various characteristics of a hero.
Walt Disney was a courageous man. He did things that most people wouldn't dare to do. "Disney dropped out of high school at age 17 to serve in World War I. He had tried to follow his brother Roy into the Navy but was rejected because he was underage. He was accepted as an ambulance driver for the Red Cross after altering the birth date on his application."(Business Leader Profiles for Students) Walt Disney liked to help others when needed. Even though he was underage, he still attempted to get into the military for World War I. He even took the time to try again after already being rejected to at least become an ambulance driver. Walt lied about his birthday just to help the world out. He didn't have much to start with, as shown in the quote, "In August of 1923, Walt Disney left Kansas City for Hollywood with nothing but a few drawing materials, $40 in his pocket and a completed animated film."(D23, About Walt Disney) Walt could've gone broke if his animated film failed, leaving him with nothing left. He also wouldn't have anywhere to live due to his lack of money. His actions led to helping the world in a courageous way that could've possibly led to his demise. With everything going on in Walt Disney's life, he still managed to care deeply for others.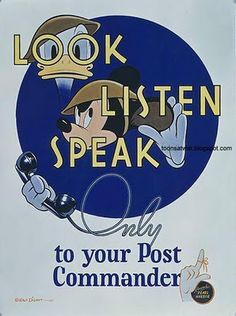 Walt was very creative. He had many ideas inspired by his children as this quote points out."The idea for the park came to him after taking his children to other amusement parks and watching them have fun on amusement rides. He decided to build a park where the entire family could have fun together."(UXL Encyclopedia of World Biography) He took his kids places instead of working all the time, which is a very caring trait. Walt also cared about other families being as happy as his children, so he made Disneyland. He cared about fighting for some of the right things. He helped in World War II after already serving in World War I."During World War II, Disney's studio produced cartoons for the armed services as training tools and morale builders."(The Columbia Electronic Encyclopedia) Walt Disney cared about how our military would defeat the Nazis, so he helped make videos for them. He also made cartoons to entertain them so they wouldn't be bored during their break time. Walt's kindness showed how he made people like him and they even cared for him.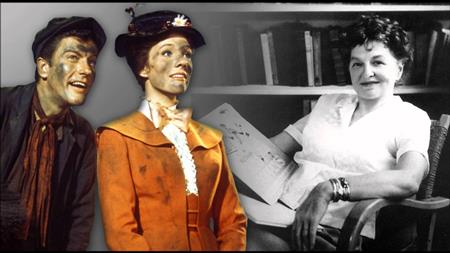 Walt Disney didn't care about obstacles and went for his dreams, and was persistent. He didn't have a perfect road to an education as shown in the quote, "Disney had a difficult time gaining an education because of his family's constant moving and his need to work to help support the family." (Business Leader Profiles for Students) Education is usually very important to get a job, yet Walt Disney still managed to be successful. Not only would it have been hard teaching himself, but he didn't have much time to do anything due to the fact that he needed to work to make money for his family. After Walt Disney started becoming more famous for his creations, he tried to get rights to a book that he probably wouldn't. "He promised he would, never knowing how difficult it would be to obtain the rights to the novel. In 2013 a movie was made depicting Disney's last-ditch effort to buy the rights after negotiating unsuccessfully with author P.L. Travers for 20 years."(Business Leader Profiles for Students) Walt's kids wanted him to make a Mary Poppins movie, so he tried for many years to get the rights to the book. It took much persistence, but he finally got it. He also kept making movies even after author P.L. Travers started crying during the movie. Walt was always persistent no matter what the case.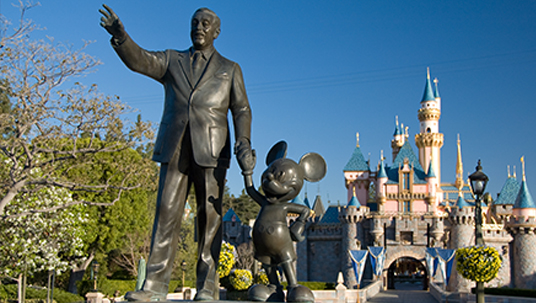 Walt Disney managed to be courageous, caring, and persistent when things got rough. He was a great person in many ways, from going from struggling to amazingly creative in his work. Walt Disney inspired me because he followed his dreams and made others happy. He made an amusement park with just one wish, and exhibited how anyone can follow their dreams no matter where they start from. Walt Disney has made millions of people happy with all of his work. He created plenty of cartoons, movies, and more. Everyone knows his name as being the one who created the "Happiest Place on Earth". He helps us all realize that all of our dreams are possible no matter where you start off.
"Disney, Walt." UXL Encyclopedia of World Biography. Ed. Laura B. Tyle. Vol. 4. Detroit: UXL, 2003. 611-613. Gale Virtual Reference Library. Web. 17 May 2016.
"Disney's ideas that didn't work." Leadership Journal Summer 2014: 13. Academic OneFile. Web. 18 May 2016.
"People with disabilities are no longer able to skip lines at Disneyland." Palaestra Winter 2013: 51. Academic OneFile. Web. 18 May 2016.
"Walt Disney." Business Leader Profiles for Students. Ed. Sheila Dow and Jaime E. Noce. Vol. 1. Detroit: Gale, 1999. Biography in Context. Web. 17 May 2016.
Page created on 5/22/2016 12:00:00 AM
Last edited 5/22/2016 12:00:00 AM