"The way to get started is to quit talking and begin doing" (Holders). Walt Disney falls under the definition of a hero; a person, typically a man, who is admired or idealized for courage, outstanding achievements, or noble qualities. A hero is supposed to be someone who not is only looked up to but people aspire to be. Walt Disney is a hero to many people because he overcame the adversity of his childhood and is an innovator with his inspirational achievements.
Walt Disney showed he was an innovator because he changed the cartoon/film industry and theme park experience. Walt's thoughts and ideas were the difference between his success and being an average cartoonist. "Disney releases Steamboat Willie, pioneering 'fully synchronized' sound cartoons. Snow White and the Seven Dwarves, the first full-length animation feature, makes its debut" (Disney). He proved his innovator thoughts and ideas by believing in what he was working on so much that he put all of his hope and took a chance starting new things no one in the cartoon industry had ever done or imagined doing. Walt's Snow White and the Seven Dwarfs had a huge impact in the industry. That's what set him apart from everyone else. The Tiki Room was almost like his golden ticket to success which only advanced his career and American Dream. Disney's determination helped drive him to create something very different to the entertainment industry, and because he was so determined he built a foundation for the future. "The Tiki Room opens at Disneyland , introducing park goers to audio animatronics (electro-mechanical robots)" (Lev-Ram, Michal). Walt had not only changed the way people watched and listened to movies, as well as cartoons in 1963 with the creation of the Tiki Room, but also changed the way people experienced theme parks. The tiki room was not only a revolutionary piece for Disney and his movement, but for every theme park moving forward from that day on. He took the next step in technology and laid the foundation for theme parks in the future, which no one in his time had done. If it wasn't for his creativeness, who knows where the world would be in the film industry and amusement parks.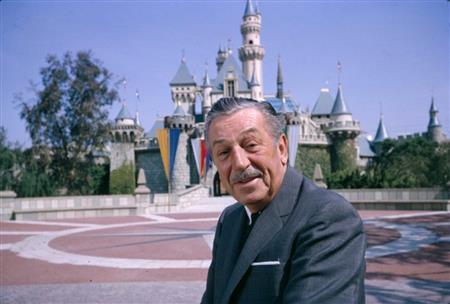 He overcame adversity from the beginning of his life to the end of his career. Walt grew up very poor with his mom, dad and four brothers all under one small roof in Chicago Illinois. Not wanting to stay in that environment, he packed up his things and left. "At age 22, Walt experienced bankruptcy after the failure of a cartoon series in Kansas City. He headed to Los Angeles with $40 in cash, and an imitation-leather suitcase containing only a shirt, two undershorts, two pairs of socks and some drawing materials" (Cobber). Walt Disney overcame his poverty and struggle, and ended up making something out of nothing compared to what he started with. Even after failing in Kansas City, he didn't quit on his hopes and dreams. Instead, he kept pursuing them making a huge success as now we know he made the Disney franchise. With Oswald the Lucky Rabbit, it had seemed as Walt Disney was on his way to fame and fortune, but he soon learned he would have to get it taken from him. "On the heels of a successful run with Oswald the Lucky Rabbit, Walt learned not only that he did not hold ownership of the character, but that most of the artists who worked for him had committed themselves to working for the distributor instead. Essentially, Walt's entire organization was taken from him, with the exception of his artist Ub Iwerks" (Cober). He was close to success with Oswald the Lucky Rabbit, a cartoon he had developed with partners, but then soon learned he had no ownership and got his organization stripped from him. Instead of giving up Disney started work on another animated character: Mortimer Mouse. His wife suggested renaming him Mickey, which sounded happier. No matter what Walt encountered he always found a way to move past it and achieve more then what he had previously lost.
Walt Disney's cartoons and movies are not only entertaining but also inspirational to people, But it's not only what he did in the film industry, it's how he started and how he ended that make people idolize him and make him the hero he is today. Walt lied about his age to try and join the military, potentially putting his life at risk. For him to do something he thought was heroic shows bravery because it was a selfless act from him. Even after being caught in his lie he kept pursuing it and wanting to serve his country, and make an impact. When people think of Walt Disney they think of Mickey Mouse and Disneyland. They don't think about the great man who Walt was and everything he accomplished making him someone you'd want to aspire to be. Not only did he give us one of the best film industries and cartoons, and movies. He gave the underdog hope and proved that no matter if you start low it doesn't mean you have to end there. Despite his rough childhood, he didn't victimize himself, and instead left a footprint on our world with his determination and mindset of never accepting failure.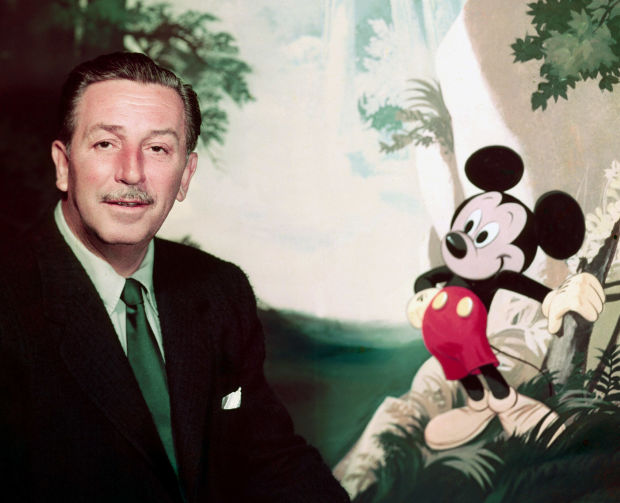 Cobber, Jeff. "Of Failure and Success: The Journey of Walt Disney."Mouseplanet. N.p., 26 Aug. 2010. Web. 05 May 2016. Disney. "About Walt Disney." D23. Disney-23, n.d. Web. 18 May 2016. Lev-Ram, Michal. "14 Iconic Milestones of Disney Innovation." Fortune 14 Iconic Milestones of Disney Innovation Comments. N.p., 28 Dec. 2014. Web. 04 May 2016 Macquare, Ashley. "Overcoming Obstacles: Hard Work and Persistence Paid Off For Walt Disney - Learning Liftoff." Learning Liftoff. N.p., 14 Jan. 2015. Web. 18 May 2016. Holders, May. "9 Walt Disney Quotes for Startup and Entrepreneur Inspiration." Promotional Products Blog Quality Logo Products QLP. N.p., 26 Sept. 2012. Web. 11 May 2016 Imdb. "Walt Disney." IMDb. IMDb.com, n.d. Web. 02 May 2016. Jr., Bill Murphy. "12 Moving Facts About Walt Disney That Will Inspire You to Succeed." Inc.com. N.p., 1 Oct. 2015. Web. 10 May 2016.
Page created on 7/4/2016 12:00:00 AM
Last edited 7/4/2016 12:00:00 AM