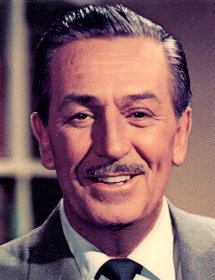 "If you can dream it, you can do it. Always remember that this whole thing was started with a dream and a mouse" (American motion-picture Producer, pioneer of animated cartoon films, 1901-1966). Who would have known a small little dream could turn from an ordinary boy, to a huge inspiration. His creativity was what people wanted. His way of thinking out of the box was shocking to the world. Living his dream encouraged people working hard to succeed was enough to accomplish it. Walt Elias Disney was born on December 5th, 1901 in Chicago Illinois. His father, Elias Disney, and mother, Flora Disney worked hard in keeping their five children happy. As much as they tried, selling candy and delivering newspaper wasn't enough. Walt and his older brother Roy wanted to draw. Of course their dream wasn't easy to achieve, but they were going to get there no matter what. During his process in becoming an artist, Disney didn't stop trying to reach where he wanted to go. Even though people doubted Walt Disney could become an innovator, he proved many people wrong and became a hero by demonstrating determination, caring, and perseverance.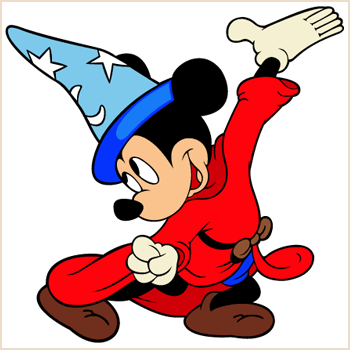 Not only did his creativity shock the world, it brought a whole new meaning to animation.
Disney changed the way motion pictures evolved to what they are today. "[he] created a new kind of popular culture in feature-length animated cartoons and live-action "family" films" (Gale). After he realized drawing was what he wanted to do the rest of his life, he was determined to go to Hollywood and make his dream come true. "Animation offers a medium of story telling a visual entertainment which can bring pleasure and information to people of all ages everywhere in the world," (Disney, My Heroes Club). He loved having people come out flabbergasted from what they had seen. Everyone loved what he could do and wanted him to keep making more. This made him realize his drawings were more than just plain old thoughts scribbled on paper. Disney could finally see his talent was meant to be shared with the rest of the world. Walt knew he had to start somewhere. Opening up his own company with Roy sounded like a boundless idea to get noticed. Just a couple years later it eventually closed down because it wasn't getting much attention. With the little money he had, he decided to head to Hollywood and continue his dream.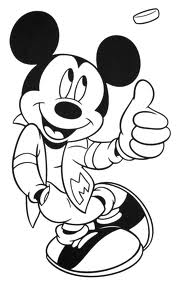 The obstacles he faced didn't make him want to quit, he knew if he didn't try, he wouldn't get anywhere. The more he set his mind to it, the closer he got to where he wanted to be. "All the adversity I've had in my life, all my troubles and obstacles has strengthen me... You may not realize it when it happens, but a kick in the teeth may be the best thing in the world for you," (Disney, My Heroes Club). He set his mind to something, and was committed to get to where he wanted to go. Disney knew even though tough situations came his way, the past is gone and it doesn't matter what happened then what matters is what's happening in the future. "He combined technical innovation with a progressive outlook and a keen sense for popular tastes, serving as the force behind some of the nation's best-loved cultural icons….. Hardly any kid anywhere the world over, has escaped Disney's influence" (Disney).
"Disney went to Hollywood in 1923, where in partnership with his loyal elder brother Roy, he managed to resume cartoon production. His first success came with the creation of Mickey Mouse in Steamboat Willie. Steamboat Willie was the first fully synchronized sound cartoon and featured Disney as the voice of a character first called "Mortimer Mouse." Disney's wife, Lillian, suggested that Mickey sounded better and Disney agreed" (Gale). Once he made it to Hollywood, he started showing people what he could really do. His cartoons were amazing they had so much meaning to the world. Getting so many compliments from so many people made him want to build something where anyone could go and have fun. Even though everyone thought it was a crazy idea, he had his mind set on something and was going to complete it. When his word got around, people started losing faith towards what he was doing. People believed a thought of building a place like that was unrealistic. "Disney achieved one of his greatest successes in 1955, when he opened Disneyland, a spectacular theme park in Anaheim, California" (Disney). Walt Disney never lost faith in himself, he showed people how determined he was, wanting to finish what he started. It may have been hard believing in himself, but he stuck through it and became a hero.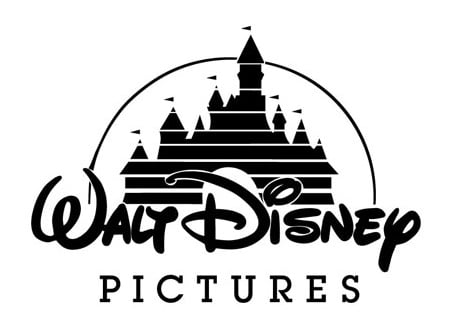 Walt was a man who loved animation. He wanted to transform the way people looked at things. He wanted them to enjoy cartoon animation the way he enjoyed making them. His big dream was to come up with a creative way to entertain people and let them know never giving up they will always succeed. Disney was an extraordinary creative man who spanned the development of motion picture. He also transformed the entertainment industry into what we know today. He cared so much about the people around him and wanted the best for everyone. Walt made people take a look at what life is really about and to not take things for granted. Disney taught everyone that it may seem your dream isn't going the right direction, instead of giving up; you should always try and fix it.
It all started with a dream and a mouse. All the struggles he came upon living it was hard. He showed people how much can be done with a little dream like his, and the power it has when you follow it. He has brought happiness, joy, and inspiration to thousands of people around the world by giving them a look at life that nobody thought was possible. Families for generations will always visit his parks, watch his movies and most of all, and enjoy his cartoons. They will always remember what a great man Walt Disney was.
Works Consulted
"Disney, Walt (1901-1966)." DISCovering Biography. Online ed. Detroit: Gale, 2003. Student Resource Center - Junior. Gale. DEL NORTE HIGH SCHOOL. 19 Apr. 2011
"Disney, Walt." International Encyclopedia of the Social Sciences. Ed. William A. Darity, Jr. 2nd ed. Vol. 2. Detroit: Macmillan Reference USA, 2008. 409-410. Gale Virtual Reference Library. Web. 19 Apr. 2011.
Smith, David R. "Disney, Walt." World Book Advanced. World Book, 2011. Web. 20 Apr. 2011.
The Heroes Club™ - All Rights Reserved, n.d. Web. 18 March 2011.
"Walter Elias Disney." Encyclopedia of World Biography. Detroit: Gale, 1998. Gale Student Resources In Context. Web. 19 Apr. 2011.
Page created on 4/27/2011 12:00:00 AM
Last edited 4/27/2011 12:00:00 AM