Walt Disney
by
McKenzie from Calgary
Quote: "All our dreams can come true. If we have the courage to pursue them." -Walt Disney
I chose Walt Disney because I like Disney movies and I think that Walt brought a lot of happiness to the world. My book is a biography written by Bill Scollon. The book Walt Disney is 132 pages long. He lived from 1901 to 1966, he passed away at 65 years of age. The book also talks about his brother Roy who then passed away in 1971. This book was written in 2014. Some interesting facts from the book are, Mickey Mouse was originally named Mortimer by Walt Disney but his wife Lillian didn't like the name. She suggested the mouse be called Mickey. After a while Walt started to like the idea and from that day on the mouse became known as "Mickey Mouse"! After World War I Walt joined the American Ambulance Corps, part of the Red Cross and moved overseas. He drove relief trucks, cars and ambulances around Paris. He decorated the sides of his ambulance in cartoons.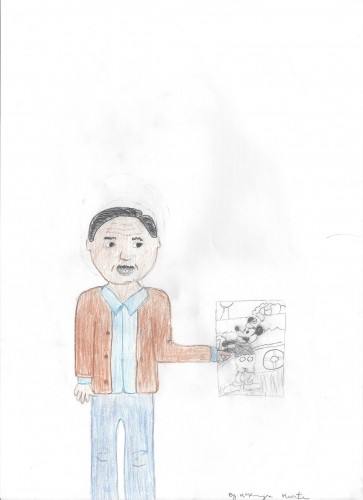 Walt was born in Chicago, Illinois, on December 5th, 1901. He grew up in a few different places but lived on a farm in Missouri for four years. Walt's siblings names are Raymond, Herbert, Roy and Ruth. His parents were Flora and Elias Disney. When Walt was young he liked playing with his brother Roy and his little sister Ruth. One time Ruth and Walt found some tar and decided to paint pictures on the side of their farm with it. Walt said it would come off but it didn't. Walt never felt his father understood him. He went to School of the Art Institute of Chicago, Kansas City Art Institute and Benton Grammar School. When he was not at school he liked to draw cartoons, play with his friends and go to the movies. Walt looked up to Abraham Lincoln and his big brother Roy. When Walt was young he made a robot of Abraham Lincoln.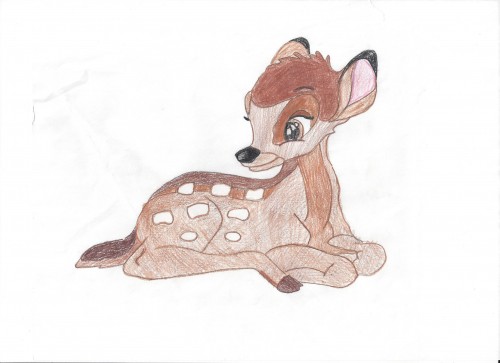 When Walt was older he started to face challenges with his jobs, raising money, and trying to figure out new ideas for cartoons. Walt overcame his challenges by moving to Hollywood, California, where there was a growing film industry that he thought he could make money in. Walt and his brother Roy worked together and started the Disney company. Roy helped Walt quite a bit and always believed in him. Roy was a big part of Walt's success. Walt always had ideas about new characters and cartoons. Roy always thought Walt's ideas were good and supported him to try new things but he was worried Walt would overspend. Walt was a hardworking person and tried his best doing things. When working Walt and his employees had a difficult time raising money to make new cartoons. Walt was also very kind hearted and always put others before himself. Walt lied about his age on his birth-certificate so he could go to the First World War and fight for others. Walt was a smart person that always found a solution for things. When working, Walt found ways to talk his way into business opportunities. Walt's weaknesses were high staff turnover, weak supply chain, customer service, lack of scale, and weak brand. When Walt was younger he and his friend went to school dressed up as Abraham Lincoln and everyone laughed at their costumes! When Walt got to an older age he started to receive awards like an Academy Award for the best documentary feature, a Presidential Medal for Freedom, Congressional Gold Medal, and an Academy honorary award. Later on in life Walt received more awards and medals for many different reasons.
When reading this book, many things surprised me for example how young Walt was when he got his first job working as a mailman for his father. If I met Walt Disney, I would ask him what the hardest thing or person to co-operate with was while working, out of all the cartoons and movies he made which one was his favourite, and if he was still alive, does he like the way Disney has carried on? I would want to be Walt Disney's child because I think that he was a really fun, enthusiastic, hard working person who cared for everybody. I did like the book Walt Disney because it told about sad and happy parts of his life and explained a lot about it too. I learned a lot about Walt Disney, but a few things that I learned about him were that he wasn't only a hard worker he was very kind hearted and cared a lot for animals. That is part of the reason there are animals in almost all of his cartoons and movies. Things that I learned from reading the book Walt Disney are to work hard because whenever Walt worked hard something good always came of it! I do think that others would like to read this book because it is a fun and interesting book. I am happy that I chose this person to learn and read about. I liked this book because I like cartoons and animals. I would consider Walt Disney as someone to look up to because he was a nice, smart, hardworking person that believed in everybody.
Page created on 2/4/2015 12:00:00 AM
Last edited 2/4/2015 12:00:00 AM
The beliefs, viewpoints and opinions expressed in this hero submission on the website are those of the author and do not necessarily reflect the beliefs, viewpoints and opinions of The MY HERO Project and its staff.