William Henry Gates III
by
Kashish from San Diego
Thousands? Millions? Billions? How much money does it take to live an easy luxurious life? A couple million dollars should be adequate, so why ask for more? Many people around the world find themselves filthy rich but have no idea of the responsibilities that places on them. Unlike many of the rich and famous, William Henry Gates III, understands his responsibilities and tries to fulfill them. As a result, he is deserving of the title hero. Unlike the heroes depicted in TV shows, Bill Gates is a true hero. A hero is someone who doesn't take or keep. Instead, a hero is someone who is ready to give without asking for anything in return. Bill Gates exhibits these characteristics through his philanthropic efforts; furthermore, he helped the world by giving it the first personal computer.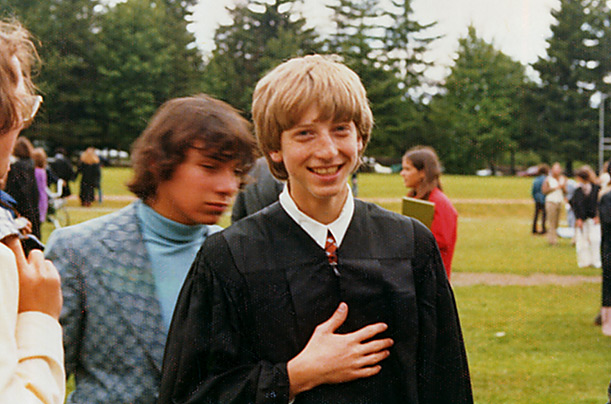 Bill Gates, born a genius, always worked hard. Born on October 28, 1955, Bill, a talented kid, went to a private school that offered many opportunities for its students. When his private school could first afford computer access for its students, Bill Gates' love for computers came to life. From that early of an age, Bill hooked on to computers. Along with his friend, Paul Allen, Bill created his first computer software at the mere age of 14. This software called Traf-O-Data analyzed local traffic patterns. "…helped computerize electric power grids for the Bonneville Power Administrations and, with Allen, founded a company called Traf-O-Data to analyze local traffic patterns" (Thomas Carson and Mary Bonk). Bill already started helping his whole city by analyzing traffic patterns and other trends, which could help position roads and traffic lights at the right places. In 1973, Bill attended Harvard. After two long years, Paul Allen showed up one day to show him a magazine of Popular Science. It showed a model of an inexpensive microcomputer called the Altair and it needed an operating system. He wrote a BASIC interpreter for the computer, which they sold even before they finished. However, his main achievement was yet to come. "The most significant break in Gates's career occurred in 1980, when he approached IBM to offer help on Project Chess, an IBM effort to build a personal computer (PC). Gates developed the Microsoft Disk Operating System (MS-DOS) to be the programming platform upon which the computer would run" (Thomas Carson and Mary Bonk). Through this software, he gave the world its first personal computer. This gave the common man access to the previously exclusive computer. His hard work paid off and helped the whole world change how it functions and works.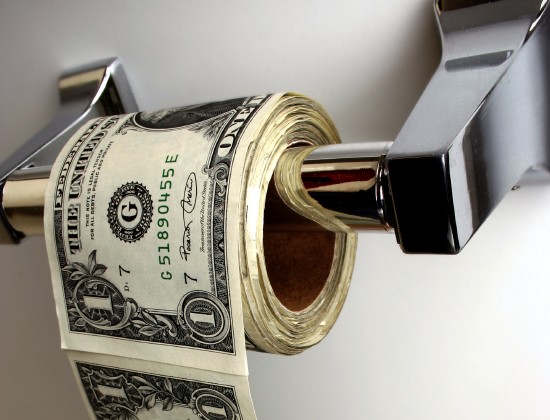 Starting the world's largest computer software company made Bill prosperous. He even achieved the title of the world's richest man for the last 16 years in a row! He made over $60 billion and still counting. He decided to start philanthropy, which is already heroic in itself. Donating money to help others not as fortunate is a great work and earns a lot of respect from others. However, to the extent that Bill Gates did philanthropy makes him a hero. "Bill Gates on September 16, 1999, announced the creation of a new scholarship fund for minority students. With an endowment of $1 billion… largest private donation to education in history" (Historic U.S. events). He donated all this money to the less fortunate children and less fortunate families. Everyone has a goal in life, but Bill Gates gave these people the tools to achieve their dreams. Mr. Gates has also donated money to help in fields of science. "Microsoft chairman Bill Gates and space-going philanthropist Charles Simonyi have donated a total of $30 million to a project that aims to build the world's largest survey telescope on a mountaintop in Chile" (Gates, Simonyi Give $30 Million To Build Giant Telescope) He donated a large amount of money in order to help us as a community. This telescope will be the only one of its kind. It will help generations to come. His donation can help various scientific efforts and could result in many potential discoveries. His philanthropic efforts not only helped the poor and the needy, they helped everyone.
The amount of work Bill Gates did for others makes him a hero. He acts as an inspiration, always ready to help people. He gives without taking, and helps without asking. I think that this is a very difficult trait to achieve; it requires a large amount of devotion and compassion to do so. Bill Gates helped millions with his philanthropic efforts and helped the world even more with his role in the creation of the first PC.
Page created on 2/12/2010 12:00:00 AM
Last edited 2/12/2010 12:00:00 AM
The beliefs, viewpoints and opinions expressed in this hero submission on the website are those of the author and do not necessarily reflect the beliefs, viewpoints and opinions of The MY HERO Project and its staff.
Related Links