William Patrick Kinsella
by
Hunter from Calgary
Syzygy, inexorable, pancreatic, phantasmagoria --- anyone who can use those four words in one sentence will never have to do manual labor--W.P. Kinsella
William Patrick Kinsella was born to John Matthew Kinsella and Olive Kinsella in Edmonton, Alberta on May 25th, 1935. He was raised at a homestead 60 km west of the city near the town of Darwell. He was home schooled by his mother and took correspondence courses, so he could read and write at the age of five. When William was ten, the Kinsella family moved to Edmonton. W. P. Kinsella has been writing his own stories since his childhood. He even won a writing contest in a YMCA when he was 14. William went to the University of Victoria and became a bachelor of Arts in creative writing in the year of 1974. After that, he went to Iowa and earned a master's degree in fine arts.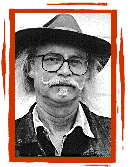 During W. P. Kinsella's twenties, he held various jobs. Here is a list of what he did: Clerk for the Government of Alberta, managing a credit bureau, taxi driver, and running a pizzeria in Victoria. Kinsella claims to have wasted these ten years of his life. "I could have been writing," he said in an interview in 1999. After his multiple odd jobs, W. P. Kinsella became a professor of English at the University of Calgary. After he taught at the university, his career in writing began. Throughout the late seventies and eighties Kinsella created numerous award winning novels and stories, such as Dance me Outside (which the movie adaptation won an Oscar), Shoeless Joe (winner of the 1983 Books in Canada First Novel Award and the Houghton Mifflin Literary Fellowship) and The Fencepost Chronicles (winner of the Stephen Leacock Memorial Medal for Humor).
However, in 1997, Kinsella got into a car accident, which practically ended his writing career. After that point, Kinsella only wrote a few short stories and played scrabble as a profession. Kinsella also followed baseball closely.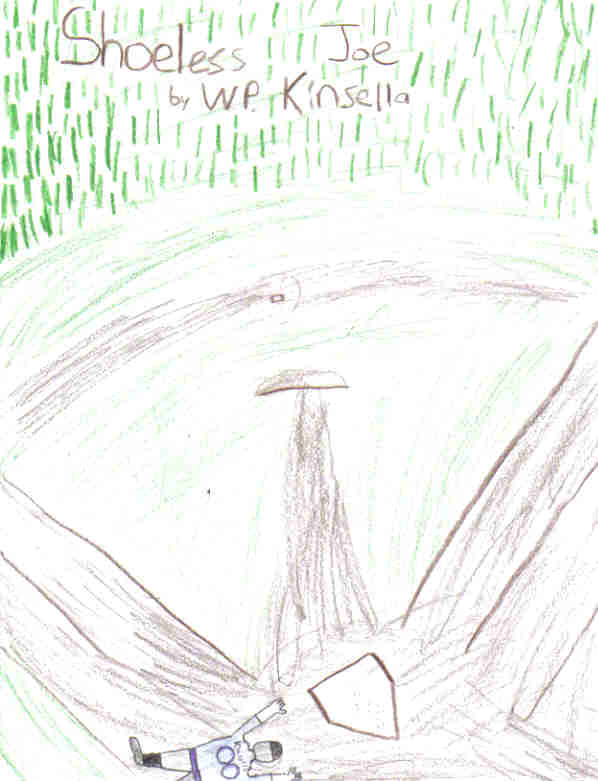 Here is a list of books written by William Patrick Kinsella with a short description:
· Shoeless Joe: An Iowa corn farmer hears voices that tell him to build a ballpark in his corn field. Various people come, including J. D. Salinger and the 1919 Chicago White Sox
· The Iowa Baseball Confederacy: A man learns that on the forth of July in 1908 there was a 2000 inning game between the Chicago Cubs and the Iowa baseball confederacy. Nobody will believe him about the game and he goes out on a quest to prove it
· The Fencepost Chronicles: This series of short stories describes what it is like on an Indian reserve and what happens. Some of the stories involve hockey and cattle ranching
· Dance me outside: Two Kidabanesee (Native tribe) men struggle to get through to university to take a mechanics course. The story takes a turn when a white man murders a girl and the community demands vengeance.
· The Dixon Cornbelt League: An undrafted college ballplayer finds a job in Grand Mound, Iowa, but despite a loving welcome from the whole community, he finds that his team never plays a game.
· The Alligator Report: The Alligator Report contains 26 short stories written by W. P. Kinsella and is 134 pages long. The Alligator Report also includes another short story written by Kinsella called The Last Pennant Before Armageddon
In conclusion, W. P. Kinsella has led a great successful life. Kinsella has almost always been talented at writing and continues to thrill us with his writing. Kinsella has won many awards and has inspired several movies. Though his future in writing may have been thwarted by an accident, Kinsella has found a way to sort things out. And last but not least, William Patrick Kinsella has earned his way into the heart of many people, like me.
Page created on 4/17/2008 12:00:00 AM
Last edited 4/17/2008 12:00:00 AM
The beliefs, viewpoints and opinions expressed in this hero submission on the website are those of the author and do not necessarily reflect the beliefs, viewpoints and opinions of The MY HERO Project and its staff.
Related Links
Extra Info
For bibliography, see RELATED LINKS