William Pedersen
by
Alvaro from Mission Viejo
"Great buildings that move the spirit have always been rare. In every case they are unique, poetic, products of the heart."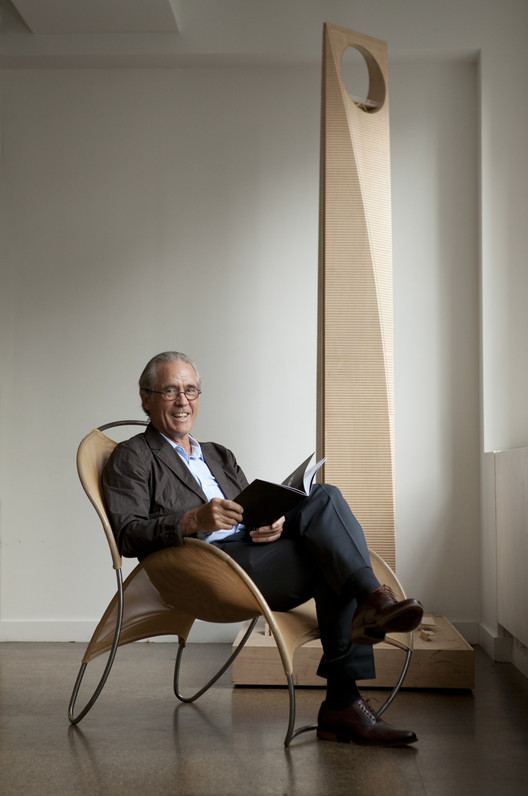 As a kid, playing with blocks and Legos was one of my favorite activities. The fact that all my friends and I would gather around in a circle to construct or build something completely random would brighten up my day. Or even when we had the step-by-step instructions and our final model was completely off, I still thought it was extremely cool. Just getting to be creative and using my imagination with all my classmates to construct something was what I would look forward to everyday at my elementary school. I am now a high school student and becoming an architect has shifted from just a dream to being a career goal. Being an architect would allow me to contribute to the community by creating absolutely beautiful buildings for others to enjoy and be productive in. I first became aware of the well-known architect William Pedersen when I was observing some stunning buildings online. I became interested in how some of these gorgeous buildings were built and constructed so I started researching. I came upon William Pedersen and was amazed at his experiences and level of success.
Being an architect is a career that allows you to use your imagination to construct something. Just like when you were a little kid and you would play with your Legos to build something, an architect works with others to build a structure that his clients will like and flourish in. Bachelor of Science in Architecture, Master of Architecture and Bachelor of Architecture are the degrees required to be an architect. After all of that, you will be required to do some training with a licensed architect. An article on the online website study.com states that you will need to earn a total of 700 internship units before becoming a licensed architect. According to the Bureau of Labor Statistics' website the average architect in 2012 made around $79,300 a year. Some related careers to architecture are civil engineering, landscape architecture, geologists, or even interior designers. Also, most undergraduate architecture degree programs are in total five years in length. According to Study.com website, some tasks architects must do are setting up meetings to discuss structural designs with other architects and analyzing sketches and models for environmental safety issues. They also must consult with people who specialize in a specific part of construction, such as safety.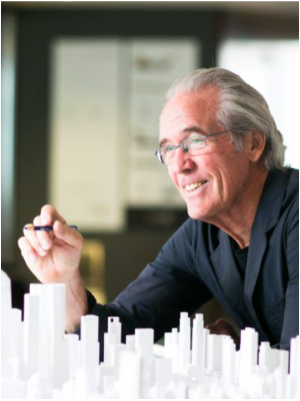 William Pedersen was curious about many careers when he was a teenager. He discovered that he wanted to be an architect when he first visited the Rockefeller Center in Manhattan according to the kpf.com website. He says that the building has inspired him for over forty years. Pedersen says that he knew architecture is more than just designing a building, and he wanted to help construct buildings that would motivate people every day. Pedersen earned his undergraduate degree from the University of Minnesota and received a Bachelor's Degree. During his career with Kohn Pedersen Fox Associates, he received seven National Design Awards for work he has directed. According to the KPF website, Mr. Pedersen has received many awards which include the Rome Prize in Architecture in 1965, the Arnold W. Brunner Memorial Prize from the American Academy and the National Institute of Arts and Letters, the University of Minnesota's Alumni Achievement Award, the Gold Medal from the national architectural fraternity, Tau Sigma, the Lynn S. Beedle Lifetime Achievement Award from the CTBUH and the Medal of Honor from the AIA of New York. Pedersen is now helping many young architects pursue their career in architecture.
I would imagine that William Pedersen has been an inspiration for many young architects trying to enter in the architecture career. Many people look up to him because he is a great example of how anyone could become whatever they want, regardless of what they have. Pedersen claims he didn't know what he wanted to be as an adult until after high school. He is a co-founder of the architecture firm Kohn Pedersen Fox Associates (KPF). "It is not the beauty of a building you should look at; it's the construction of the foundation that will stand the test of time." This quote clearly relates to Mr. Pedersen because he always attempts to create buildings that would inspire many to follow their dreams.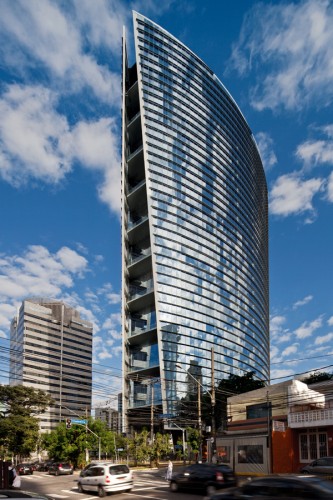 I hope to follow in the footsteps of William Pedersen to become not only a very successful architect, but a respected professional as well. I hope to graduate high school and go to a university that will allow me to become the best architect I can be. I've been considering attending UC Berkley because of their highly academic courses and it's in California so I wouldn't need to go so far. I'll try to become a wealthy person to support my parents and future family. William Pedersen is a great example of an architect and a professional.
Page created on 1/16/2016 12:00:00 AM
Last edited 1/16/2016 12:00:00 AM
The beliefs, viewpoints and opinions expressed in this hero submission on the website are those of the author and do not necessarily reflect the beliefs, viewpoints and opinions of The MY HERO Project and its staff.
Related Links