William Shakespeare
by
Catherine from San Diego
"Be not afraid of greatness: some are born great, some achieve greatness, and some have greatness thrust upon 'em." -William Shakespeare
"No other writer, in English or in any other language, can rival the appeal that Shakespeare has long enjoyed. And no one else in any artistic endeavor has projected a cultural influence as broad or as deep," (William Shakespeare 251). It is agreed by many that William Shakespeare is the greatest writer of all time. Shakespeare was born in Stratford-upon-Avon, England on April 23, 1564. William Shakespeare is a hero because of his intelligence, and his writing ability. He is also an inspiration because of the impact he had on society.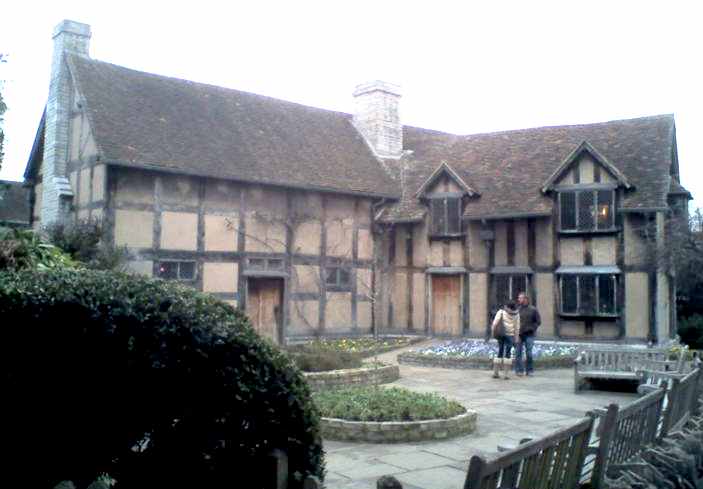 There isn't a lot known about William Shakespeare's life because of the time he lived in, but there are some things we know. He was the eldest of five children, and son of a glove maker. He married Anne Hathaway, a local farm girl who was eight years older, on May 16, 1583. His first child Susannah, was born within six months of their marriage, and twins Hamnet and Judith were born in 1584. Hamnet, Shakespeare's only son, died in 1596, at the age of 11. He performed with the king's actors. He was awarded a coat of arms in 1596. William Shakespeare died on April 23, 1616 and was buried two days later in the chancel of Holy Trinity Church where he had been baptized exactly fifty-two years earlier.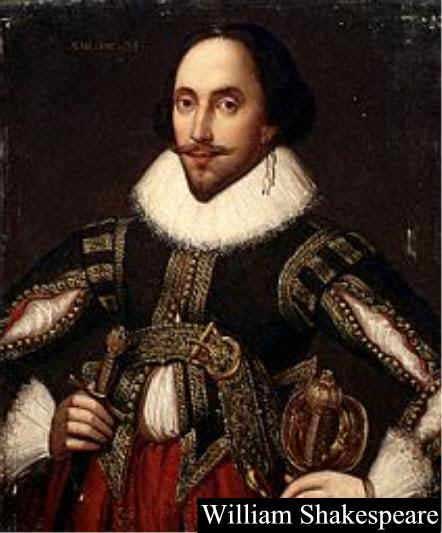 William Shakespeare's intelligence stands out amongst his peers. "Shakespeare possessed a large vocabulary for his day, having used 29,066 different words in his plays. Today the average English-speaking person uses something like 2,000 words in everyday speech," (Liukkonen). He is a hero because not only is he a great writer but brilliant as well. "Shakespeare's talent for weaving personal experience with historical events is legendary. An avid reader and expert observer of the world around him, he apparently saw both sides of every situation and could describe the life of a king as accurately as that of a shepherd. His ability to relate to all walks of life and create realistic male and female characters made him immensely popular in his day," (Shakespeare). He is a hero because he is intelligent and he also has a excellent writing ability. These are only some of the reasons Shakespeare's intelligence makes him a hero.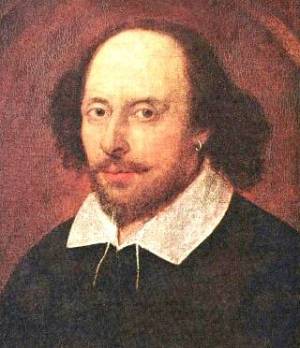 William Shakespeare is a hero because of his unrivaled writing ability and depth of humanity he gives to his characters. "Special libraries and library collections focus upon Shakespeare. Numerous motion pictures have been made of his plays. Composers have written operas, musical comedies, and instrumental works based on his stories and characters," (Lander). Every writer wishes they could have the same impact on society as he did; therefore he is a hero to all writers. "But the chief value of these poems is intrinsic: the sonnets alone would have established Shakespeare's preeminence among English poets." He is my hero because he didn't have to create the body of work he has to be unrivaled. He is a hero because of his writing ability.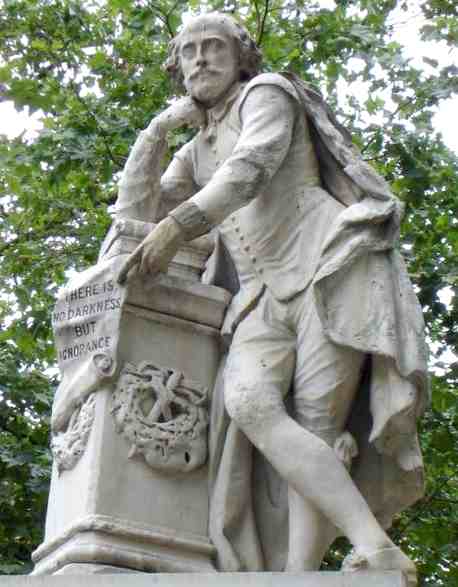 Shakespeare will always be known as a hero and the greatest writer of all time. Shakespeare's intelligence has got him far in life to be an actor that performs for the king when he was born the son of a mere glove maker. His passion for writing still has effect on humanity while he lies in his grave. He is an inspiration to all writers because of this. It is safe to say that Shakespeare understands humanity better than any other writers before him or after him.
"William Shakespeare," in Concise Dictionary of British Literary Biography, Volume 1: Writers of the Middle Ages and Renaissance before 1660, Gale, 1992, pp. 251-337.
Liukkonen, Petri. "William Shakespeare" Creative Commons Nimeä-Epäkaupallinen-Ei muutettuja teoksia 1.0 Suomi (Finland) lisenssillä. 2008. http://www.kirjasto.sci.fi/shakespe.htm
Lander, Jesse M. "Shakespeare, William." World Book Student. World Book, 2010. Web. 19 Jan. 2010.
Page created on 2/25/2010 12:00:00 AM
Last edited 2/25/2010 12:00:00 AM
The beliefs, viewpoints and opinions expressed in this hero submission on the website are those of the author and do not necessarily reflect the beliefs, viewpoints and opinions of The MY HERO Project and its staff.