Phillis Wheatley and Maya Angelou
by
Mikia Bell from Sheridan Tech
Out of all my years of being in school, I've never been instructed to look deep into women's history. Facts state, "Today, the NWHP is known nationally as the only clearinghouse providing information and training in multicultural women's history for educators, community organizations, and parents - for anyone wanting to expand their understanding of women contributions to U. S. history." Our History, nwhp.org Writers'. While researching women history, I was able to find fascinating facts about my two heroes, Phillis Wheatley and Maya Angelou.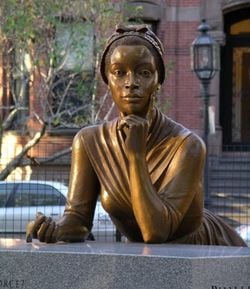 Phillis Wheatley was born 1753 in Senegal/ Gambia. Sometime in 1761 Wheatley was captured and shipped to Boston, Massachusetts where she was bought by John Wheatley and taught by his wife, Susanna, and their two children. At the age of 13, she published her poem in the "Newport Mercury" Sometime in 1773 Phillis gained stature when she published her book of poems. "Poems on Various Subjects is a landmark achievement in U.S. history. In publishing it, Wheatley became the first African American and first U.S. slave to publish a book of poems, as well as the third American woman to do so." Phillis Wheatley Biography, Biography.com Editors. Phillis strongly supported the fight for independence. She wrote a poem and sent it to the incoming president, which gained her an invitation to the white house. She accepted the offer and visited in March of 1776. Phillis passed away in her early 30s on December 5, 1784.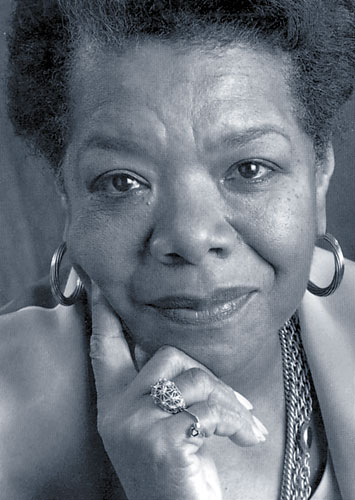 Marguerite Annie Johnson also known as Maya Angelou was born April 4, 1928 in St. Louis, Missouri. She grew up during times of World War II. Maya Angelou not only was a writer but she was an civil rights activist. "Maya Angelou is known for her 1969 memoir, I Know Why the Caged Bird Sings, which made literary history as the first nonfiction best-seller by an African-American woman." Maya Angelou Biography, Biography.com Editors. Maya Angelou have gotten numerous well earned awards such as two NAACP Image Awards. In 1993 it was arranged for her to recite an original piece at President Bill Clinton's inauguration. Her later successes consist of writing several autobiographies, resulting in nominations for the the Pulitzer Prize. Sadly, Maya Angelou transited to the afterlife May 28, 2014.
These beautiful women both inspired others while expressing how they felt about events occurring in their times. They took their life experiences and turned them into marvelous poems. Being the respectful ladies they were, they never downgraded anyone's opinion. Despite them being born in different generations and movements, they both stood up with a strong voice speaking on what's right. Believe it or not they were both invited to the White House, because of the phenomenal pieces they wrote, where both presidents (George Washington and Bill Clinton) gave them each a once in a lifetime opportunity. Though they have both transitioned to the afterlife, they're still an inspiration nowadays.Speaking of the modern days, Today we are constantly hearing about Hate/ Racist homicides. The whole situation makes it harder to not live in fear everyday. When you are a person that doesn't allow others' opinion to cloud your judgement, you always seem to find the light in everything. If there is any wrong-doing that need correcting, it is the fear being installed into our young children. We need to bring some unity so that we can reduce multitudinal heartbreak that is constantly happening. All we have to do is say NO, to violence, guns, drugs,etc. Start saying YES to peace, unity and loving each other.
Page created on 3/28/2016 6:35:19 PM
Last edited 4/21/2019 6:52:36 PM
The beliefs, viewpoints and opinions expressed in this hero submission on the website are those of the author and do not necessarily reflect the beliefs, viewpoints and opinions of The MY HERO Project and its staff.
Bibliography
Editors, Biography.org. "Phillis Wheatley Biography." [Online] Available http://www.biography.com/people/phillis-wheatley-9528784.
Editors, Biography.org. "Maya Angelou Biography." [Online] Available http://www.biography.com/people/maya-angelou-9185388.
A, N/. "Maya Angelou." [Online] Available https://www.womenscouncil.org/cd_web/Angelou.html.
Raza, Azra. "Sunday, February 12, 2012 Phillis Wheatley: 1753 - 1784." [Online] Available http://www.3quarksdaily.com/3quarksdaily/2012/02/phillis-wheatley-1753-1784-.html.