Bill Wilson
by
Greg from Fredericksburg
"I have become a pupil of the A.A. movement rather than the teacher."
Usually, when someone thinks of a hero, you think of super heroes and knights saving damsels in distress or saving the world. While I do think they are heroes, I have my own personal definition. My hero is a person who is in pursuit of helping others, or the greater causes. Of course, he goes through obstacles and struggles throughout his life. A hero strives to accomplish his goal, and sometimes that goal starts a revolution. My hero, Bill Wilson, started a revolution that was and is the well-known organization, Alcoholics Anonymous.
Born November 26, 1895, Wilson grew up with his alcoholic father and sober mother in Vermont. At an early age, his father left for Canada and his mother left for Boston. This left Bill to live with his mother's parents. Due to a stressful army experience and his work on Wall Street, he drank to mitigate his depression and also to celebrate his stock market career. In fact, in the 1920's, he was one of the first stock analysts. By 1933, the stock market had crashed, and he was living in his wife's parent's house plagued with poverty. He had become the definition of an alcoholic (another obstacle to overcome).
After 5 months of Oxford Group (an intense alcoholic help group), he felt as though it was a failure. He finally had a revelation when a business deal in Akron fell through. Wilson craved a drink to drain his sorrows away, but as he stood near the bar at the Mayflower Hotel, he realized that he could save himself if he helped other alcoholics. To test his newfangled method, he guided his soon to be co-founder, Dr. Bob. Dr. Bob gave in to his last drink on June 10, 1935 (the official birthday of AA). Since Dr. Bob's last drink, the popularity of Alcoholics Anonymous has exploded across the world. Wilson was once quoted saying, "I have become a pupil of the AA movement rather than the teacher." Wilson died in Miami of emphysema and pneumonia on January 24, 1971, but he lived long enough to see his heroic effect on the world.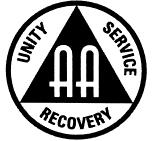 Wilson's idea was that only an alcoholic could help an alcoholic because they share related experiences. John D. Rockefeller saw interest in the group and sponsored them with 30 dollars a month. The 12-step program included admitting you are an alcoholic, analysis of your moral beliefs, making amends to those you have harmed, and surrender to a personal God (your personal god can be anything from God to a lamp). The 12-step program of Alcoholics Anonymous derived successful methods to aid people with addictions to gambling, narcotics, and sex, and people with eating disorders,. AA has even influenced the definition of alcoholism from a failure of willpower to a chronic disease. Today, AA exists in 150 countries where more than 2 million people congregate in church basements, school gyms, and hospital conference rooms to participate in the 12-step program.
Bill Wilson was more than a founder of an organization; he was a revolutionary. His odd vision in the hotel compelled a generation of people willing to admit they have a problem to seek help. He has even achieved this on a global scale. He worked for what he wanted and his persistence got him where he is today. Bill Wilson is a true hero of mine and I hope others are grateful for what he created.
Page created on 5/15/2006 11:29:58 AM
Last edited 1/6/2017 4:44:00 PM
The beliefs, viewpoints and opinions expressed in this hero submission on the website are those of the author and do not necessarily reflect the beliefs, viewpoints and opinions of The MY HERO Project and its staff.
Bibliography
N/A. "Bill W.." [Online] Available http://en.wikipedia.org/wiki/William_G._Wilson.