Bob and Suzanne Wright
by
Megan from San Diego
One in one-hundred-and-fifty children, one in seventy of them being male, get diagnosed with Autism every year. What is Autism? Autism is a disorder that affects social behavior and Communication. Bob and Suzanne Wright truly did not know what was to come to their usually talkative grandson Christian. In March of 2004 Bob and Suzanne Wright's then two year old grandson was diagnosed with Autism as he began to lose touch with the world around him. Two New York residents: Bob, a CEO, Suzanne, his wife, travel the world to help raise awareness. They launched Autism Speaks a year after the horrifying diagnoses for their daughter and millions of other families that pray one day their child will look at them to say "mommy"(Suzanne Wright). The Wright's travels along with thousands events, to raise awareness and money, help show their selflessness, love, and care for the world's children affected by Autism.
When The Wrights received Christian's diagnoses a frantic search for answers began. "For a grandmother, this has been indescribably painful to witness. For his mother and father, it is heartbreaking."(Suzanne Wright) Watching their grandson lose touch with world showed them thousands of families' dealt with the same thing. But instead of just focusing on Christian and his family, they turned their focus to the thousands of families struggling with autism. Money was never an issue for the Wright family" The difference between us and the average family is that we didn't have to sell our house or take on a huge burden of debt to pay for treatment."(Suzanne Wright), Instead of only using their money for Christian, Bob and a few friends began the creation of Autism Speaks. Thus beginning a journey to help countless families and return the hope, in which many families had given up.
A family's love for their children can only go so far in order to protect what they stand for. When Katie Wright made a public assault on the other parents Bob and Suzanne Wright made a painful choice" Katie Wright is not a spokesperson for the organization"(Autism Speaks) Her views may have differed from theirs but they still continue their work to help give her a better life along with her son. "'Katie is our daughter, and we love her very much."(Suzanne Wright) They tried not to sound so harsh when they announced Katie was not a full member of Autism Speaks but still being firm. The Wrights have given many speeches and in President Obama's fall 2009 speech he identified three major health concerns one being autism and donated $116 million dollars to Autism speaks for research, to help find a cure to end autism once and for all.
In the five long years since The Wright's grandson had been diagnosed and their mission began, Autism Speaks has raised millions of dollars to help thousands of children around the world. The Wrights have spent all their time helping the children affected by Autism. Many families are thankful to the Wrights for helping them get the help their children need. Bob and Suzanne Wright stand as a beacon of hope for many children in hopes that one day they will finally be able to interact with world again. Every day, about 33 children worldwide are diagnosed with Autism and families are left with no answers and no ideas what to do. The Wrights created the foundation called "Autism Speaks" for these families to show the world their care for the families and children around the world not only their own flesh and blood.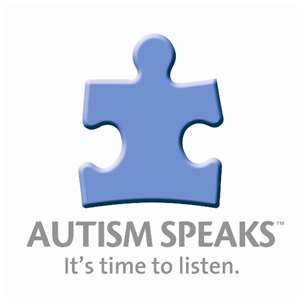 Bob and Suzanne Wright, through many travels, have shown their selflessness, love, care, and they're still not done. Their main goal is to one day find a cure to end autism. Through events like "light it up blue" they will help find treatments and eventually a cure. The Wrights inspire myself and others because they not only stand for their own family but many other families. They give so much into such a noble important cause, never thinking twice about what and who they are fighting for. They've given so many children and families hope for a brighter day. Whenever you see the bright blue puzzle pieces you know the Wrights are making a difference in the lives of countless others. Now let's stop talking because now "it's time to listen" (Autism Speaks)
Page created on 8/27/2011 12:00:00 AM
Last edited 1/4/2017 11:18:38 PM
The beliefs, viewpoints and opinions expressed in this hero submission on the website are those of the author and do not necessarily reflect the beliefs, viewpoints and opinions of The MY HERO Project and its staff.