Yann Martel
by
Jean-Luc from Calgary
"To choose doubt as a philosophy of life is asking to choosing immobility as a means of transportation." Life of Pi (Yann Martel)
Our life experiences help to shape who we become and this is truly the case with Canadian novelist and short story author Yann Martel. He was born on June 25th, 1963 in Salamanca, Spain while his parents were studying to complete their graduate studies. His parents were involved in the Canadian Foreign Service and thus he travelled the world in his youth, gathering knowledge and interest in philosophy, religion and travel.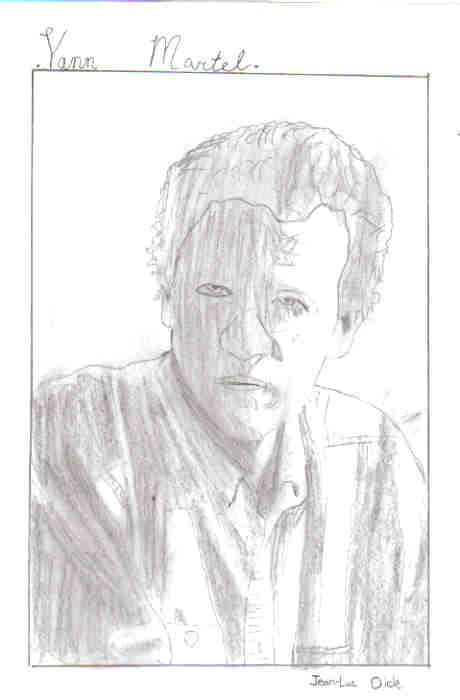 Upon the completion of high school, he commenced his post secondary studies in philosophy at Trent University. As a young university graduate, Yann Martel travelled to Iran, Turkey and India in the search of life's meaning. He visited mosques, temples, churches, and zoos and read religious texts and castaway stories, which taught him about eastern philosophy and culture. In search of his niche in the world, Yann Martel worked as a tree planter, dishwasher and security guard before deciding to engage in a writing career at the age of 27 years old. His first book, The Facts Behind the Helsinki Roccamatios (1993), was a collection of short stories portraying issues such as illness, war, music, story telling, youth and death. His second novel, Self (1996), was concentrated on love, attraction and belonging.
His success as a novelist was finally identified when he published his third novel, Life of Pi (2001). The novel, Life of Pi, portrays the struggle of survival of a young boy, a hyena, an orang-utan, a zebra and a Bengal tiger, shipwrecked on an ocean together. This book is best known for its religious and spiritual quest for life's meaning. In 2002, his novel, Life of Pi, won the Man Booker prize, the Governor General Award and the Commonwealth Writers prize. Part of his ideas for the novel, Life of Pi, were influenced by the writings of the Brazilian author named Moacyr Scilar, who wrote the novel, Max and the Cats (1981). Yann Martel also won the Hugh Mac Lennon Prize for fiction (2001), the Chapters/ Books in Canada First Novel Award (2002) and the Journey Price Award for short stories (1991). Yann Martel resides in Saskatoon where he is a scholar-in-residence, lecturing at the University of Saskatchewan's English department.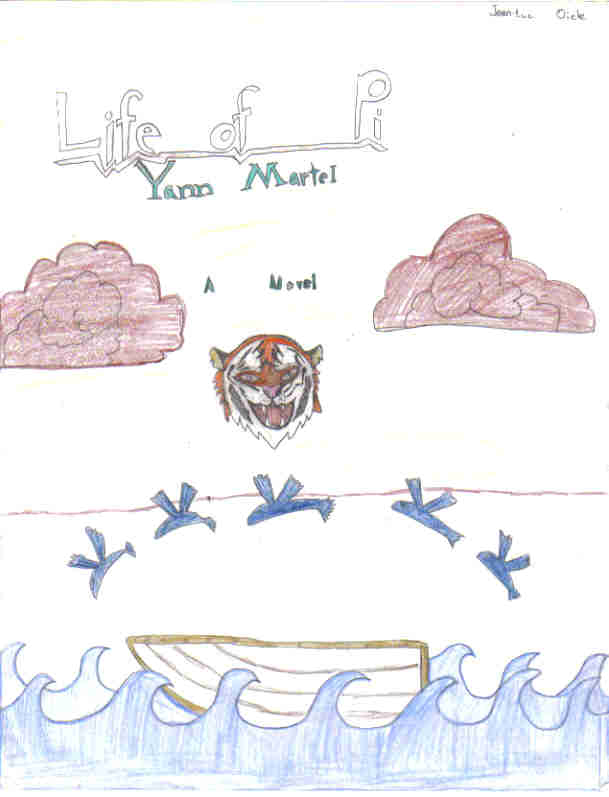 Yann Martel wrote his fourth book named, We ate the Children Last, in the year of 2004. He has an upcoming book called, A 2oth Century Shirt, which deals with the Holocaust. Yann Martel believes that through the voice of religion, world events both positive and negative, are better understood and accepted by people using religious anecdotes. In the novel, Life of Pi, Yann Martel has written two opposing stories that challenge the reader to imagine what events are improbable or impossible, in order to push our limits of belief. Yann Martel recommended the reading of the following novel, Cellist of Sarajevo, written by Steven Galloway, because of its powerful message about the human struggle. The novel, Life of Pi, has been translated in over 30 languages and will be made into a movie.
Yann Martel gained much of his knowledge and ideas when he travelled the world. Each destination allowed him to follow his passion and he developed his interest in philosophy, religion and he gained skills in writing. Yann Martel had the patience to discover his true path in life and after his worldly experiences; he was able to make his life deciding choice. Yann Martel is respected by his peers and he is in a professorship at the University of Saskatoon.
Page created on 6/22/2008 1:14:19 PM
Last edited 6/22/2008 1:14:19 PM
The beliefs, viewpoints and opinions expressed in this hero submission on the website are those of the author and do not necessarily reflect the beliefs, viewpoints and opinions of The MY HERO Project and its staff.
Extra Info
Works Cited • "Life of Pi - Wikipedia, the free encyclopedia." Main Page - Wikipedia, the free encyclopedia. 31 Mar. 2008 . • "Life of Pi." Google Image. 31 Mar. 2008 . • "Powells.com From the Author - Yann Martel." Powell's Books - Used, New, and Out of Print. 31 Mar. 2008 . • Writers, Contemporary. "Yann Martel." Contemporary Writers in the UK - Contemporary Writers. 31 Mar. 2008 . • "Yann Martel - Wikipedia, the free encyclopedia." Main Page - Wikipedia, the free encyclopedia. 31 Mar. 2008 . • "Yann Martel Biography and List of Works - Yann Martel Books." Used Books, Textbooks, Rare Books, and Out of Print Books at Biblio. 31 Mar. 2008 . • "Yann Martel Biography: Author Yann Martel, author of the bestseller Life of Pi." Authors, Free Book Reviews & Bestsellers: www.populistbooks.com is your source for the best of the Web. 31 Mar. 2008 . • "Yann Martel | The A.V. Club." Home | The A.V. Club. 31 Mar. 2008 . • "Yann Martel." Google Image. 31 Mar. 2008 . • "yann martel." Google Image. 31 Mar. 2008 . • Created at www.bibme.org