My hero is Ziyanda Bandla, a business woman from Pretoria in South Africa. She is a hero to me because she helped to be what I am today. Ziyanda tried to allow me to stay in the house, even though I take long to pay my rent. According to the laws of the country, students are not allowed to sign a lease contract for the house, but Ziyanda did allow me to do so.
She helped me to know this country, South Africa, as far its history is concerned. Like the South African way of life-style and culture. She is a hero to me because sometimes, if I don't have anything to eat she does provide me with something. To be in a foreign country where you don't have relatives or family members is challenging. Ziyanda tried to sit down with me and comfort me. During last year I was shocked by the incident of xenophobia attacks to foreign nationals.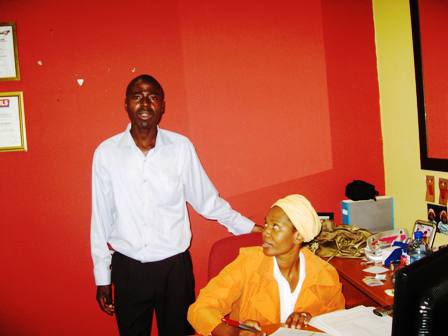 Aliens were being attacked by citizens and sometimes beaten to death, their property burned and their shops looted. During this time I was even scared to go outside to go and attend school. Ziyanda used to pick me up with her car and drop me to school and drop me back to my house in order to make sure that i was safe. She is really my hero in this country South Africa where i am currently residing. If it hadn't been Ziyanda, I might have been attacked on my way to school by the gangs of hooligans who used to attack foreign nationals. It was easy to identify aliens, the gang could ask an alien for South African ID and if you failed to produce it would cause you to be beaten to death.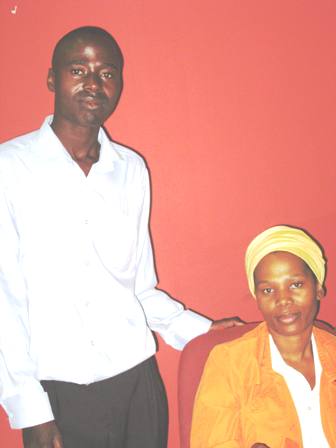 She is my hero because she helped me to get me the company where i am doing my internships. At school they did ask every student to look for the company where to get experiential learning. Every company where I did approach asked me to produce South African ID. This came to an end when Ziyanda did approach these companies by herself and confronted them to stop racism. She asked them to allow me just get experience from them and not work for pay. She told them that I don't need to get paid. Wwhat I wanted is just to get experiential learning in order for me to graduate. If it hadn't been her I could not have got internship because most companies are racists. So indeed Ziyanda did play an important role because she did force them to recruit me in their IT Company. She used her powers, knowledge and intelligence as a woman for me get company where to do my internship.
She is a kind, honest woman unlike any I have met in South Africa. Most ladies here in South Africa believe that they're inferior. They can't do their things without a handup despite the government opportunities that do provide for mostly ladies. The many business proposals, tenders and high jobs are mostly open to ladies. The government encourages favors to ladies to be given more privileges than men but still they are lazy to get interested.
Ziyanda is a hero because she started her real estate company alone and her company succeeded and currently is sound. To run and start a business in South Africa is not easy, especially mostly the ladies. Many ladies in South Africa do not succeed in their business because they don't believe that they can achieve and be successful. Ziyanda says, "If you believe that you want to achieve that goal, you can get it". She continues to say, "With God, everything is possible."
Ziyanda is a hero because she believes in God. She said when she started her company, Azi Real Estate, things were hectic for her until her husband told her to join his church. Now her business is fine. Everyday she gets clients who want to sell, buy and rent properties. She says, "If you believe in faith, everything is possible with God." She is really a hero of faith and believes in herself.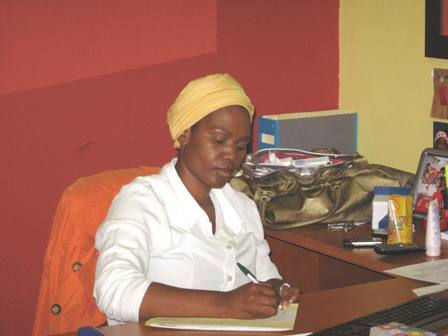 Ziyanda's hero is Nelson Mandela who reunited all South Africa, despite their race and origin. She said he is a man who made South Africa to be what it is today. She continues to praise him as her hero due to his humanity and his determination to fight for freedom. She said, "He is a man who fights with words but without violence". She continues to say words are better than actions and sometime you lose or win." Words sometimes take long be believed, that's why Nelson Mandela's voice took long to be answered but at last he won. Everyone in South Africa enjoys peace and freedom which that great man did fight for with his words. Mandela is her real hero and they named him MADIBA meaning a great hero.
Page created on 4/18/2009 12:00:00 AM
Last edited 4/18/2009 12:00:00 AM