Zeda Rosenberg
by
Jenna from Lewistown
Many diseases come to mind when you think of the word incurable, all of which are horrible and wretched in their own ways. Some diseases are more deadly and dangerous than others, but all scary. Few have had the impact of HIV (Human Immunodeficiency Virus), a disease that could potentially affect each one of us. It is estimated that in our life each and every one of us will know somebody with HIV and slowly watch them pass from AIDS. Even the long distance glimpse of orphans and people in agony on TV makes our hearts cry. The families who are burdened with the emotional and medical expenses, the friends whose hearts ache having to watch loved ones lives destroyed, and the children who no longer have families to care for them, all cause us grief.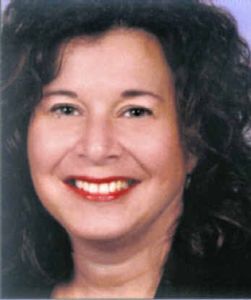 While many people work day after day to find a cure, one woman is doing something about it. I think of that woman as my hero - Dr. Zeda Rosenberg, the chief executive of the International Partnership for Microbicides. She is a woman who is not known to many but is making a difference for many. Scientists have been trying to find a cure or a vaccination for this virus for three decades now. They have worked steadily but it still may be years till one is found. Until then Dr. Rosenberg is doing her best to prevent the spread of it. For years she has tried to explain to people that, until a vaccine is found, a lot more can be done for the most vulnerable victims – women. And now after three decades of no vaccination people are finally ready to listen. She is educating women in many parts of Africa and Asia, the parts of the world that currently are most devastated by HIV. She is promoting a microbicide to kill HIV before the virus can attack target cells. She is also empowering women to protect themselves. It is estimated that microbicides could prevent 2.5 million HIV infections in the next three years. She is not only working on education but making the microbicides widely available.

When the staggering numbers that this one woman's fight could help are multiplied by the number of children that will not be orphans, the number of family and friends that will not only be saved the heartbreak, but also the huge risk of infection. It is easy to see why I chose this woman as a hero for science and a hero for our world.
Page created on 4/11/2013 10:05:15 PM
Last edited 4/11/2013 10:05:15 PM
The beliefs, viewpoints and opinions expressed in this hero submission on the website are those of the author and do not necessarily reflect the beliefs, viewpoints and opinions of The MY HERO Project and its staff.