Zack Fair
by
Nayays from Haiti
"Hey...wouldn''t you say I became a hero?"
Zack Fair is a soldier that works for the Shinra Electric Power Company, a monopolistic corporation based in a city called Midgard and has jurisdiction over the entire city as well as the country surrounding it. The Shinra Company supplies energy to the entire population of the country, giving them power to extract the natural resource, mako, wherever they deem fit. However, there are always local dissidents who will often stir up trouble and wage wars against Shinra. Therefore Shinra had mobilized its own military, which gave the company even more power over the land. Zack belongs in the SOLDIER branch, a special operations military branch of Shinra. SOLDIER is considered the top notch fighters of the Shinra military, and is often revered by lower level forces. Zack was one of the few that were able to make the highest rank in his branch, a first-class SOLDIER.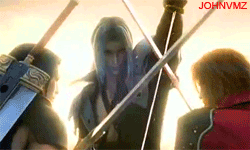 Heroes usually have mentors that guide them to being a hero. Zack had three mentors who were his superiors in SOLDIER first class. His first mentor, Angeal, was the one who taught Zack most of his basics and SOLDIER values. He was the one who impacted Zack the most. Zack's second mentor was Sephiroth. Sephiroth went on many missions with Zack and guided him through tough fights. The third was Genesis. Though Genesis did not spend as much time with Zack as Angeal and Sephiroth did, he did give Zack certain insights throughout Zack's adventures that enlightened him.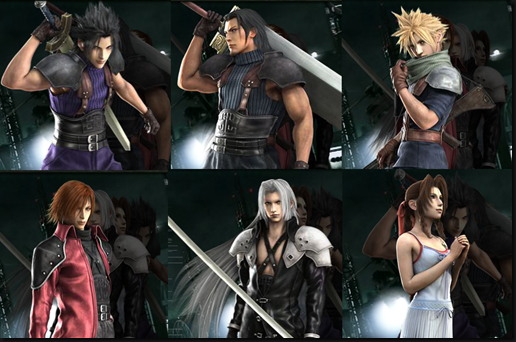 Another thing a hero has are friends that support them. Zack ha an outgoing personality and has many friends. Zack has friends within the SOLDIER division, but he continues to make more throughout his adventures. He met one of his closest friends, Cloud, on a mission. Cloud is a regular Shinra infantry soldier and he and Zack instantly became friends when they found out that they were both from backwater countries. When Zack eventually dies in battle, he passes on his awesome sword to Cloud. Zack also befriended many people who worked in the Shinra secret service called the Turks. These friends were important because when Zack later defected from Shinra, his Turk friends collaborated to help him escape.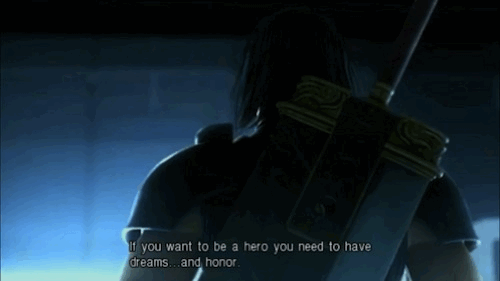 Heroes also have certain values that they stick with to the end. Zack's most important values are about dreams and honor. His mentor, Angeal, was the one who taught him that. As quoted from Angeal, "If you want to be a hero, you need to have dreams....and honor." Zack's dream was to become a hero and that was what he tirelessly sought after. He always acted as he thought a hero would, and he became very well known in Shinra. During his many battles and trying times, Zack did not forget to protect his honor. Even to his dying breath, Zack was telling Cloud to protect his own honor as well.
Zack was indeed a hero even though he was not officially recognized as one by his people. He stuck to his values to the very end and stood up for what was right. He personally saved many people's lives, including his close friends, and pretty much helped avert a nation-wide crisis. Now that sounds like a real hero.
Page created on 4/30/2012 12:00:00 AM
Last edited 4/30/2012 12:00:00 AM
The beliefs, viewpoints and opinions expressed in this hero submission on the website are those of the author and do not necessarily reflect the beliefs, viewpoints and opinions of The MY HERO Project and its staff.