by
Shannon Luders-Manuel

from

Los Angeles, California in United States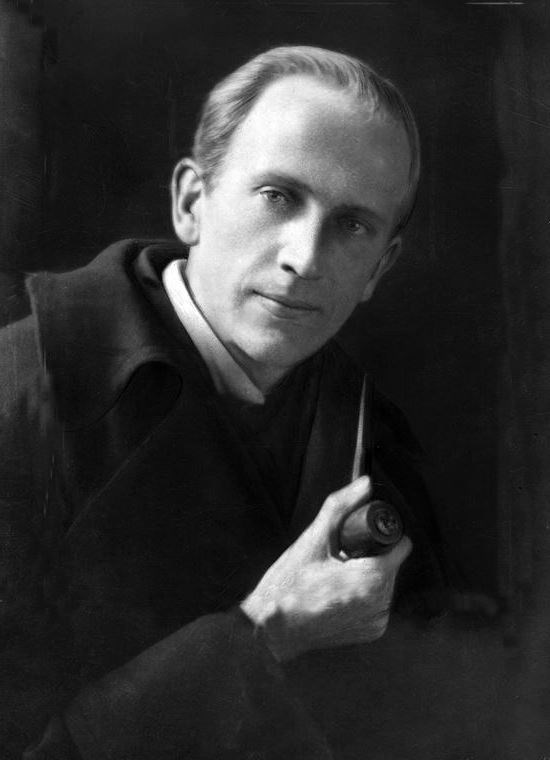 A.A. MilneBrewster Publications; photograph by E. O. Hoppé, London, Public domain, via Wikimedia CommonsA.A. Milne was an author best known for his children's books "Winnie-the-Pooh" and "The House at Pooh Corner," as well as for his poetry collections "When We Were Very Young" and "Now We Are Six." The bear Winnie the Pooh (as it was later unhyphenated) and his other anthropomorphic friends, Tigger, Piglet, Eeyore, Kanga, and Roo, became internationally beloved characters that are still popular in Western culture.
Milne was born in 1882 in London. He attended a private school where his father was headmaster. Milne studied under the author H.G. Wells, who taught at the school from 1889 to 1890. Milne later attended Trinity College, Cambridge, earning a B.A. in mathematics on scholarship. After graduation, he pursued a passion for writing instead, joining the staff at the humor magazine Punch after working freelance, and later becoming assistant editor. He also played on amateur cricket teams with other writers, including J.M. Barrie, Arthur Conan Doyle, and P.G. Woodhouse.
Milne served in World War I. Afterward, he began writing plays, novels, essays, and an autobiography. When his son Christopher Robin Milne was a young boy, Milne also wrote "When We Were Very Young." E. H. Shepard, a staff cartoonist at Punch, provided the illustrations, as well as all the illustrations for the Winnie the Pooh books.
"Winnie-the-Pooh" and "The House on Pooh Corner" are about a young boy named Christopher Robin, named after Milne's son, and Christopher's animal friends, based on the real Christopher's stuffed animals. Winnie-the-Pooh was named after the Canadian black bear Winnie, who was used as a military mascot during the Second World War. (Winnie-the-Pooh was first named Edward, incidentally.) The setting of the books, the Hundred Acre Wood, is based on Ashdown Forest, next to which Milne owned property, in East Sussex, England.
Following Milne's death, The Walt Disney Company bought the rights to Winnie the Pooh. The company has since made movies and TV shows about the beloved characters. Sales of Winnie the Pooh merchandise are surpassed only by that of Mickey Mouse. Christopher Robin's stuffed animals still exist and are on display at the New York Library.
A.A. Milne later regretted the unwanted attention his books created for his son. He also wished he'd become famous for his other credible works and not foremost for his children's books, he created a world so intriguing and real that it lives on in the hearts of children and adults to this day.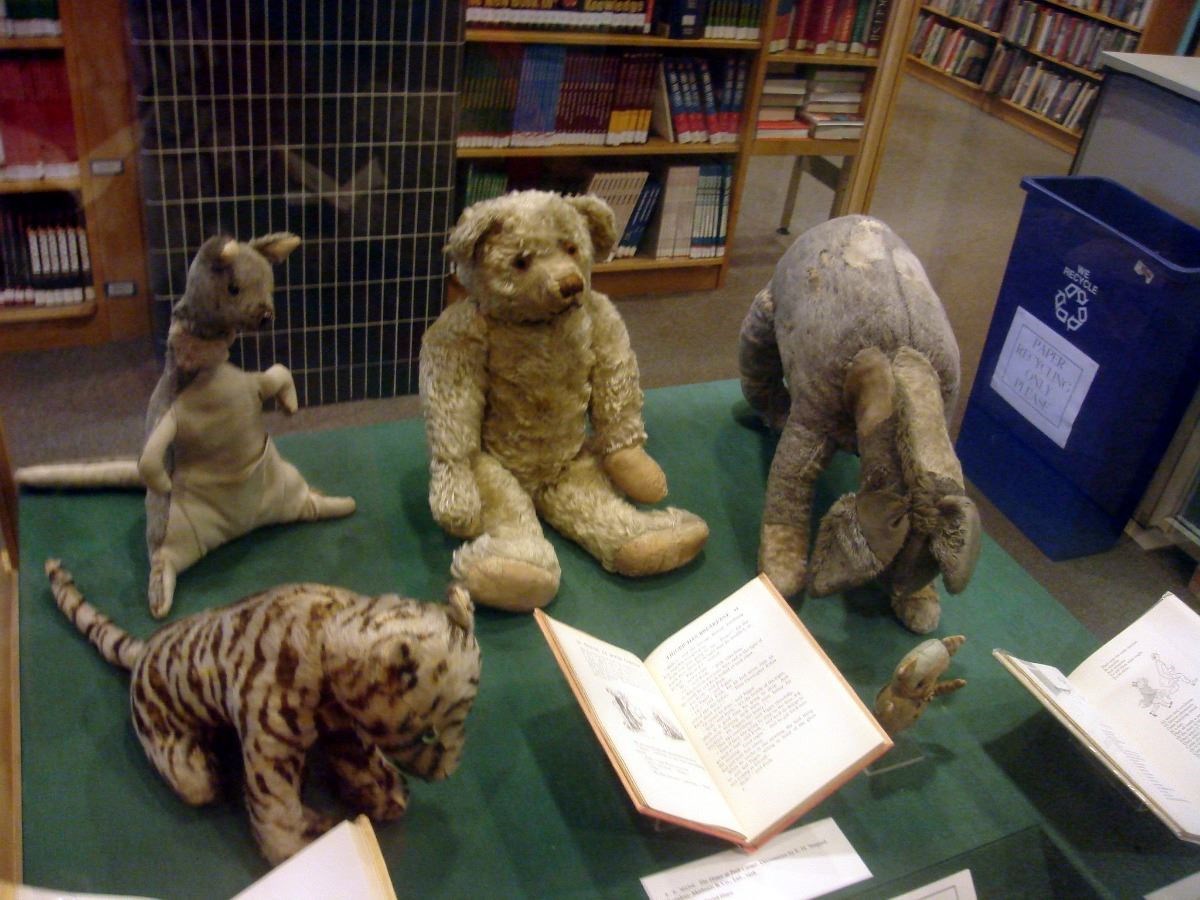 Original Winnie-the-Pooh stuffed toysSpictacular (talk · contribs), Public domain, via Wikimedia Commons
Page created on 1/16/2021 12:29:31 AM
Last edited 1/18/2021 8:41:10 PM