Aaron John David
by
Mary Joy D

from

Ontario, California in United States

"Procrastination is the killer of hopes and dreams." -Aaron John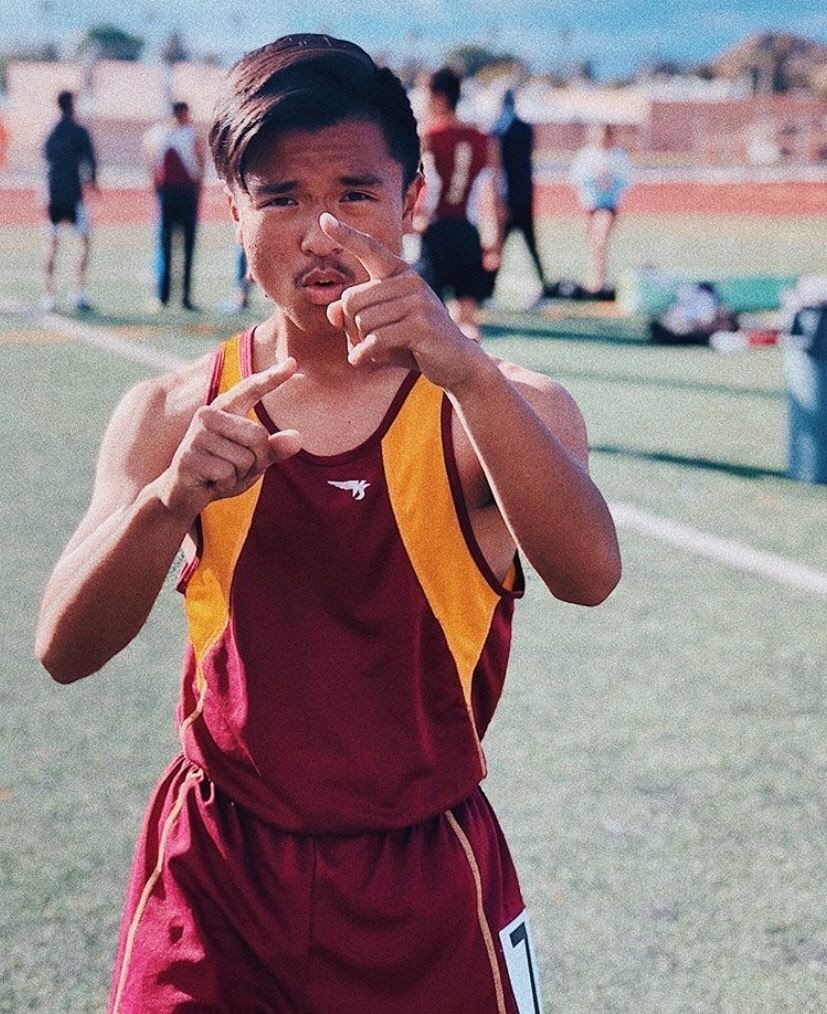 My brother, AaronOriginal Personal Photo A hero. A hero can be anyone in the entire universe. He or she can be anyone from family and friends to maybe even your childhood alien friend named Albertron. In my opinion, heroes have characteristics such as kindness, integrity, courage, passion, and the determination to complete a challenge. Everyone is a hero in their own way.
My brother, Aaron, at age 6 gave me the name of Mary Joy. As a Spiderman fan girl, he wanted to name me Mary Jane because he thought of Mary Jane as being a successful and wonderful character in Spiderman. He has changed the lives of many, but he's changed mine the most (of course in a good way).
Aaron's parents made a great impact in his life. My brother was born in 2003. He is now 16 and a sophomore at Ontario High School. Back in his childhood he was very inspired by our parents. They both have their own characteristics, which taught Aaron loads of life lessons. During these times his mother taught him what it means to be striving for excellence and to work hard. His father also explained what he's working hard for. My brother wouldn't have these characteristics without the work of his parents. They worked their absolute hardest for him. He was born in San Gabriel. He and his parents moved to West Covina, being a low-income family. Growing up, he saw the hard work his parents did and he was proven that hard work definitely pays off. After 15 years of his parents working, they are now able to be blessed enough to provide for themselves and enjoy their lives. In his early childhood, Aaron remembered a lot, as his father taught him how to be holding onto his own responsibilities and his mother being more caring for others. They taught him how to be humble, respectful, polite, and caring. Growing up he taught me what his parents taught him. Without my brother, I wouldn't be the same.
Aaron is very blessed, thankful, grateful and very humble to be called a hero. He thinks that other people could have been chosen though. Anyone walking down the streets can be a hero. People change and they aren't always going to be the same person. Aaron has some challenges with one main problem, procrastination. Although he still has some trouble with it, motivation is the number one thing in his opinion that will stop procrastination. Through procrastination he's set an example for me, to absolutely never procrastinate.
Before all his procrastination and stress in high school, he got a presidential award in 6th grade and is pretty proud of that. He's gotten into the hobby of running, so getting a better time in a marathon is a second proudest. In his freshman year in Ontario High School, he was awarded as a top 10 freshman. He is very proud of these accomplishments. Aaron did these so he can prove that he can handle it. He also did it for pride for himself and proving that he could reach goals on his own. He wouldn't change much in his life. But one thing he would change is his mentality from thinking everything is easy, which is what got him into the situation of procrastination.
He's been there to support me my entire life. He also has inspired me by showing an example of overcoming the bad habit of procrastination. He's taught me the important life lesson of not underestimating any task... He's worked the very hardest to achieve his goals, which has inspired me to do the same.
Page created on 5/7/2019 6:46:18 PM
Last edited 5/20/2019 6:31:52 PM
The beliefs, viewpoints and opinions expressed in this hero submission on the website are those of the author and do not necessarily reflect the beliefs, viewpoints and opinions of The MY HERO Project and its staff.