Ala Lungu
by
Lungu Nicoleta

from

Floresti, the Republic of Moldova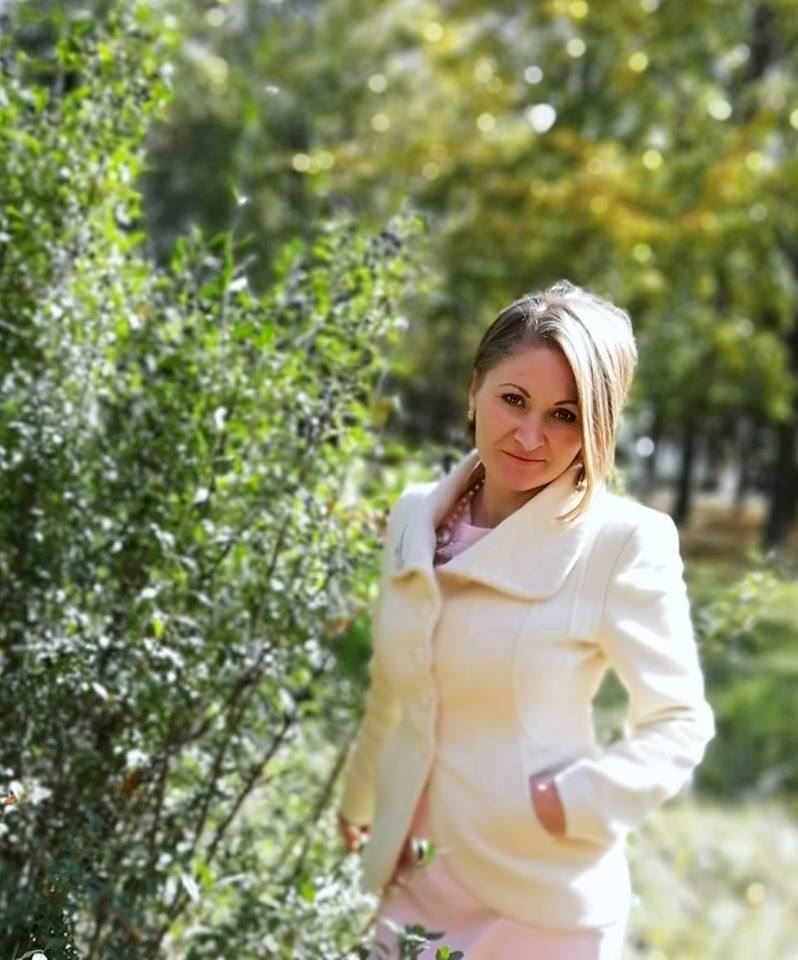 Ala LunguNicoleta Lungu's photoMy hero, my mother, Ala Lungu.
To my mind, a hero is the person who changed your life, made a difference, inspired you, and who you admire and try to be like. As for me, I also have a hero, and this hero is my mother, Ala Lungu. She was born in Moldova. I thank God for her, because she is like an angel for me. If it wasn't for my mother, probably I would not be this person who I am now. My mom has always been near me when I had problems or simply needed her.
It is a happiness to have such a mom. I always go to my mom for anything I want or simply something I'm striving with. My mother, Ala, and I have always been devoted one to another. If it wasn't for my mother probably I would not be as courageous and eager as I am today. My mother is my best friend. We like to talk about our achievements and problems. My dear mom is my hero, because she is the unique person who knows all my unimportant secrets, and I recognize that when I reveal her my little secrets, it is safe because I know she is my best friend I have ever had. If I didn't have such a mom in my life right today, I don't know what I'd do without her.
All the time my mother has told me to pursue my soul and heart in what I do. Sincerely, I know my mom is my hero, and probably she will always be my hero. I am so glad to have a mom like her that I can trust and look up. I cannot imagine what I'd do without my mom. Probably I'd be lost without her.
My mother is the person I can trust, I can laugh with and relate to. She is my hero, my friend and the best mother anyone could ever have. I think it's difficult for others to understand just how great my relationship with my mom is. When I am angry and don't want to interact with anyone, she respects my space. Because of this, I am so grateful for my mother and it makes me respect her even more.
She is compassionate, kind-hearted, and my mom's nature, attitude, character and spirit is something that I have always respected, admired and wanted to follow. Another important thing that my mother has taught me is to not be invidious. As for me, I would like to become a great artist, one of the best, and my mom always helps me to achieve my dream. The art is my passion and she knows it, and supports me, helping me to make my dreams come true one day. For me she is a phenomenal person. I like to draw people the best, and everything I draw is on the same level of my artistic ability only due to her ability to encourage and support. I have won numerous prizes and awards for my drawings. For this I am extremely thankful to her and enormously happy and excited, but in reality nothing would be without my mom's support. My hero has taught me so much in my life and for that I am eternally thankful.
My mom is my best friend - the kindest, sweetest, most intelligent person that you will ever have. My hero always is happy with a smile on her face. Probably, there are not sufficient words to describe her support and the difference she made in my life. My mom is my role model, my hero. I love my mom with all my little heart, always and forever.
Page created on 4/14/2019 10:09:35 AM
Last edited 4/21/2019 10:44:10 PM
The beliefs, viewpoints and opinions expressed in this hero submission on the website are those of the author and do not necessarily reflect the beliefs, viewpoints and opinions of The MY HERO Project and its staff.