WHY DO THEY RISK THEIR LIVES EVERYDAY?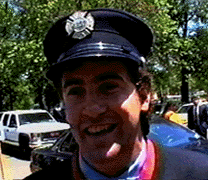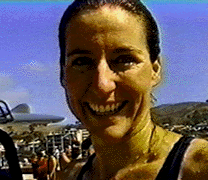 New York City Fireman      Laguna Beach Lifeguard   
Albert Molinari             Leslie Drucker 
Albert Molinari was awarded a medal of honor for saving two people from a burning building in Harlem. He defines a hero as "someone who goes beyond what they're supposed to do". But he refuses to consider himself a hero. "I know all my brother fireman would have done the same thing." Albert's hero is his Dad who was a fireman for 36 years.

Leslie Drucker has saved over fifty people from drowning. She says occasionally they come up to her afterwards and say thanks, which is always nice.
DID ANYONE EVER RESCUE YOU?
DID YOU EVER GET A CHANCE TO THANK THEM?
HOW ABOUT NOW? TELL US YOUR STORY....