Alfonso Alexander Hernández
by
Alondra Martínez

from

Altamira, Tamaulipas in Mexico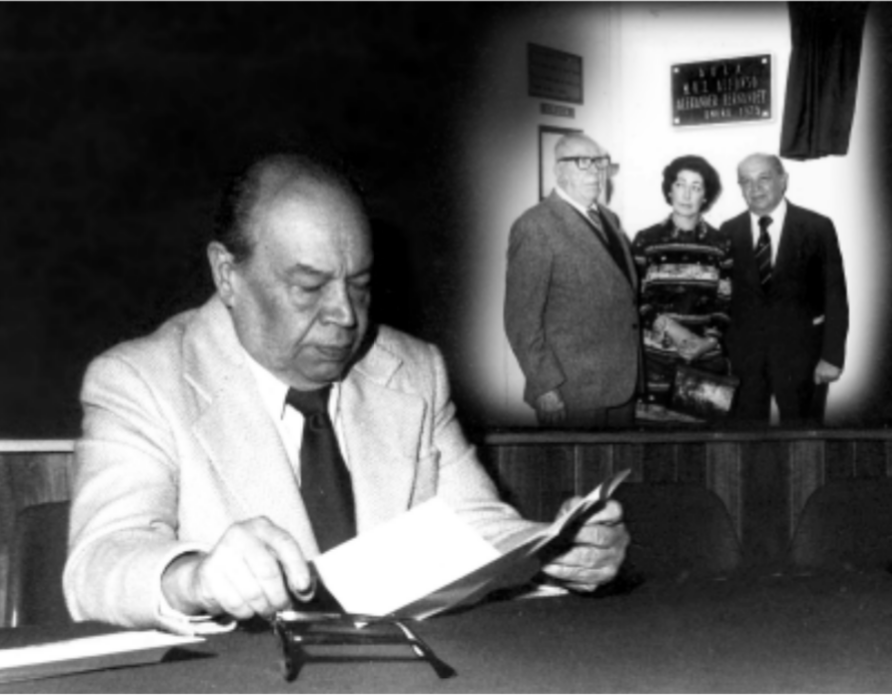 Alfonso Alexander Hernández escribiendo y leyendo. En la siguiente foto está con su esposa y el Dr. Juan Gómez Piña www.fmvz.unam.mx/fmvz/infovet/revistas/infovet_39/infov39.pdf Nació en la ciudad de Querétaro, México. En 1931 ingresó en la Escuela de Medicina Veterinaria Militar para entrenarse como profesional. Terminó su licenciatura en la Universidad Nacional Autónoma de México en 1936 con la tesis: Contribución al estudio de la derriengue en México (rabia paralítica en bovinos) donde, por primera vez en el mundo, se encontró el agente etiológico de la enfermedad. ser el mismo virus de la rabia
Ingresó a la Facultad de Medicina Veterinaria y Zootecnia como profesor en 1945, donde modificó el desarrollo de la enseñanza quirúrgica al separar las Cátedras de Técnica y Terapéutica; modelo que luego se implementará en la mayoría de las escuelas de medicina veterinaria de la época.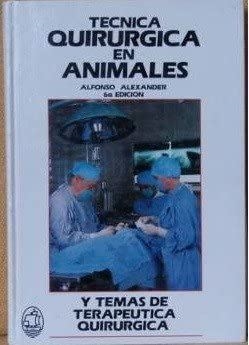 Sexta edición de su libro. https://www.amazon.com/TECNICA-QUIRURGICA-EN-ANIMALES-ED/dp/B014V8M82Y Despues de 125 años de profesión, en México, FUE El Primero en Escribir Un libro Sobre técnica quirúrgica en animales, Que Alcanzó su sexto edición en 1986. Amante de la cirugía como era, tenía una especialización en Salud Pública de la Universidad de Michigan. , Estados Unidos (1943) y otro en Cirugía, zootecnia e industria animal de la misma universidad (1944).
En 1945, agregó agregar la palabra Zootecnólogo al título de Médico Veterinario, un hecho que basó en su conferencia magistral Análisis y autocrítica de la profesión cuya última edición se publicó en 1985. En 1969, escribió el primer Profesional Juramento de la carrera que fue aprobado por el H. Consejo Técnico de la Facultad de Medicina Veterinaria.
En la UNAM fue profesor titular, por oposición, de las cátedras: Técnica quirúrgica, Terapéutica quirúrgica y cría de animales y pequeñas especies, un tema que fundó en 1956. Fue Jefe de cirugía (1946-1971) y Consejero universitario propietario (1966) . -1970). ) Fundó el primer ejido de ganadería lechera El retablo (1963), después de convencer a los ejidatarios de transformar sus cultivos agrícolas en productos de valor comercial como la leche. Logró aumentar el área de cultivo de plantas forrajeras y ganado seleccionado. El modelo tuvo tanto éxito que fue replicado en varias regiones del país. También fue escenario de innumerables sillas sobre ganado.
Page created on 3/20/2020 11:08:44 PM
Last edited 3/25/2020 7:08:53 AM
The beliefs, viewpoints and opinions expressed in this hero submission on the website are those of the author and do not necessarily reflect the beliefs, viewpoints and opinions of The MY HERO Project and its staff.