Allen Montgomery
by
Tyler

from

United States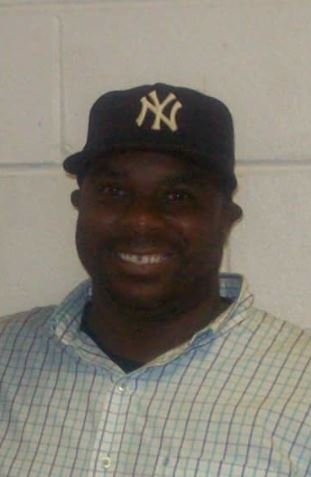 Allen MontgomeryTyler SimithImagine not being able to do the one thing you love. This is what Allen Montgomery had to deal with his whole life. Eight years after birth, Montgomery was diagnosed with a bad heart problem. In addition, as a kid he struggled with fitting in with the so-called, "cool kids". He was never able to be part of that because he could not live a very active life. He had always dreamed of playing football because of his diagnosis.
Some people would think he would just give up and feel sorry for himself, but he did not. He still managed to be a good student in school and ended up graduating. Although Montgomery missed the opportunity to play football in his youth, football still became a major part of his life. Years later, he was called by God to start preaching at churches and coaching little league football teams.
Montgomery always said "mind over matter" in any situation. He was not able to do the things other kids were able to do. He had to face adversity with other children picking on him because he was shorter. He always told himself, "No matter what, do the right thing." He always had to have this mindset because of his disorder, and he knew not to try to get into any trouble with other children.
He is the example of a hero because of what he does. Many people thought that his heart problem would stop him, and he had some doubt himself. He never thought that he would be helping homeless people at the Harbor of Hope, a place where homeless people go for shelter. However, their only rule is that you must attend a church every Sunday morning. Montgomery also thought he never would be preaching at churches on Sunday mornings, and he never thought that he would be coaching little league football teams for many years, yet he does all these things today despite his heart condition.
He really enjoys helping people. "I love being a blessing to others because it will all work out in the end." He works at the shelter every Tuesday and Thursday to help the homeless.
On Montgomery's team, he is the head coach. He stressed that a connection with God was important. During football season, he invites the whole football team to come to church and tells the church what they learned during the season. Many parents wanted their child on his team because of what he did. He stressed every practice that God was first.
His story is an inspiring one. Giving up was not an option. He kept striving for what he wanted. Montgomery kept working and praying to God for help. Moreover, through prayer, God answered. He helped him achieve what he wanted, and he did. All with hard work, dedication, and God, it all happened.
Page created on 4/17/2018 3:30:02 PM
Last edited 4/18/2018 10:20:29 PM
The beliefs, viewpoints and opinions expressed in this hero submission on the website are those of the author and do not necessarily reflect the beliefs, viewpoints and opinions of The MY HERO Project and its staff.