Amelia Earhart
by
Leanne Aguilar

from

Cochrane, Alberta in Canada

"Adventure is worthwhile in itself."

Amelia Earhart WebBy LeanneI chose Amelia Mary Earhart as my hero because she was intrepid. She was a brave, hardworking, smart and positive woman! Amelia Earhart had brown hair and grey eyes and was five foot eight inches at the age forty-nine. When she was a kid she liked to collect insects and play with her younger sister Muriel. But at the age thirty-nine something tragic happened to Amelia, on July 2, 1937, when she was flying over the Pacific Ocean with Fred Noonan. The book I chose was a book called "Who was Amelia Earhart?" The book is a biography book and has 105 pages. The book was published in 2002. The book starts with Amelia Earhart at seven years old. Amelia was born on July 24, 1897. The author of the book is Kate Boehm Jerome. She has written books for kids and adults. She has written over one-hundred books for kids. Her most famous book is "Who was Amelia Earhart?" She is an award-winning author.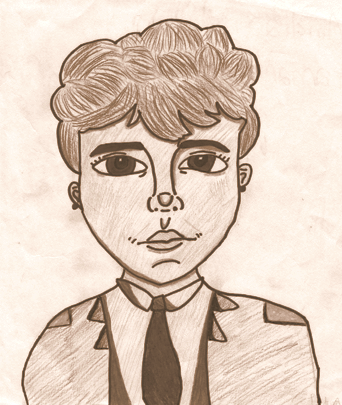 Amelia Earhart PortraitBy LeanneAmelia Earhart was born in Atchison, Kansas in the United States. Amelia Earhart grew up in Kansas City. Amelia had a younger sister who was two years younger than her named Muriel. Amelia and her sister went through a lot of adventures. Their parents' names were Edwin & Amy Earhart. Amelia's father Edwin was a lawyer. Amelia Earhart went to school at Ogontz School in Pennsylvania, USA. Amelia liked to play with airplanes and play with insects and with her little sister, Muriel. Amelia tried to make an airplane by getting a cart and riding down a beam made out of wood when she was a kid. Amelia was influenced by her husband G.P Putnam, and her father, Edwin Earhart. Amelia Earhart had a dream of changing the world and making people see that women can do anything that males can also do. When Amelia was a kid she wanted to be a pilot! Amelia saw her first plane when she was eleven years old.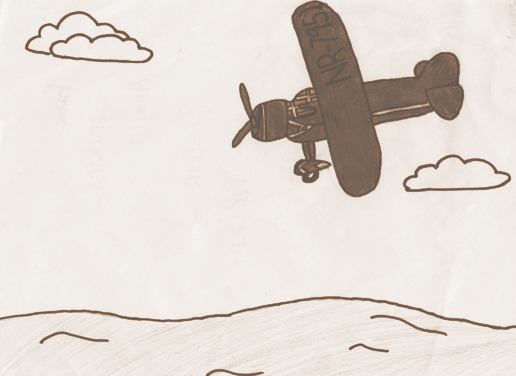 Amelia Earhart PlaneBy Leanne
Amelia's parents got a divorce in 1924. Amelia lived with her mother after the divorce, but that didn't stop her from becoming a pilot. Amelia wanted to be the first woman to fly over the Atlantic Ocean, and when she did, she set a world record for being the first female to fly over the Atlantic Ocean. Some people thought she could not make it, but she made it! Her parents and her husband believed that she could do it and she did! Amelia was brave, positive and strong. When Amelia was a kid, her dad was an alcoholic, which was hard for her family. Sadly, at the age 39 Amelia went missing after trying to fly over the Pacific Ocean. Amelia was the first woman to fly over the Atlantic Ocean.
Something that surprised me was when Amelia made her own roller coaster when she was seven years old with the help of her younger sister Muriel and her uncle. If I met Amelia Earhart, I would ask her what made her want to fly airplanes. What did it feel like flying a plane? And would she ever want to fly around the Earth? I would not want to be her child because I have a fear of heights. I liked the book because it gave a lot of information and I liked the drawings. From the book I learned many things about Amelia Earhart. When I stop being afraid of heights, I would like to ride a plane when I grow up. I think people would enjoy the book because the book has many really good things to learn about Amelia Earhart. The book shares many details about Amelia's life. I enjoyed reading facts about Amelia because her life is full of adventures and airplanes. I think Amelia would be a great person to look up to because she is brave and inspiring.
Page created on 5/28/2021 3:24:00 PM
Last edited 6/6/2021 5:11:22 AM
The beliefs, viewpoints and opinions expressed in this hero submission on the website are those of the author and do not necessarily reflect the beliefs, viewpoints and opinions of The MY HERO Project and its staff.
Extra Info