Anne Frank
by
Jalynn Leclaire

from

Cochrane, Alberta, Canada

"I want to go on living, even after my death! And that's why I'm grateful to God for having given me this gift, this possibility of developing myself and of writing." -Anne Frank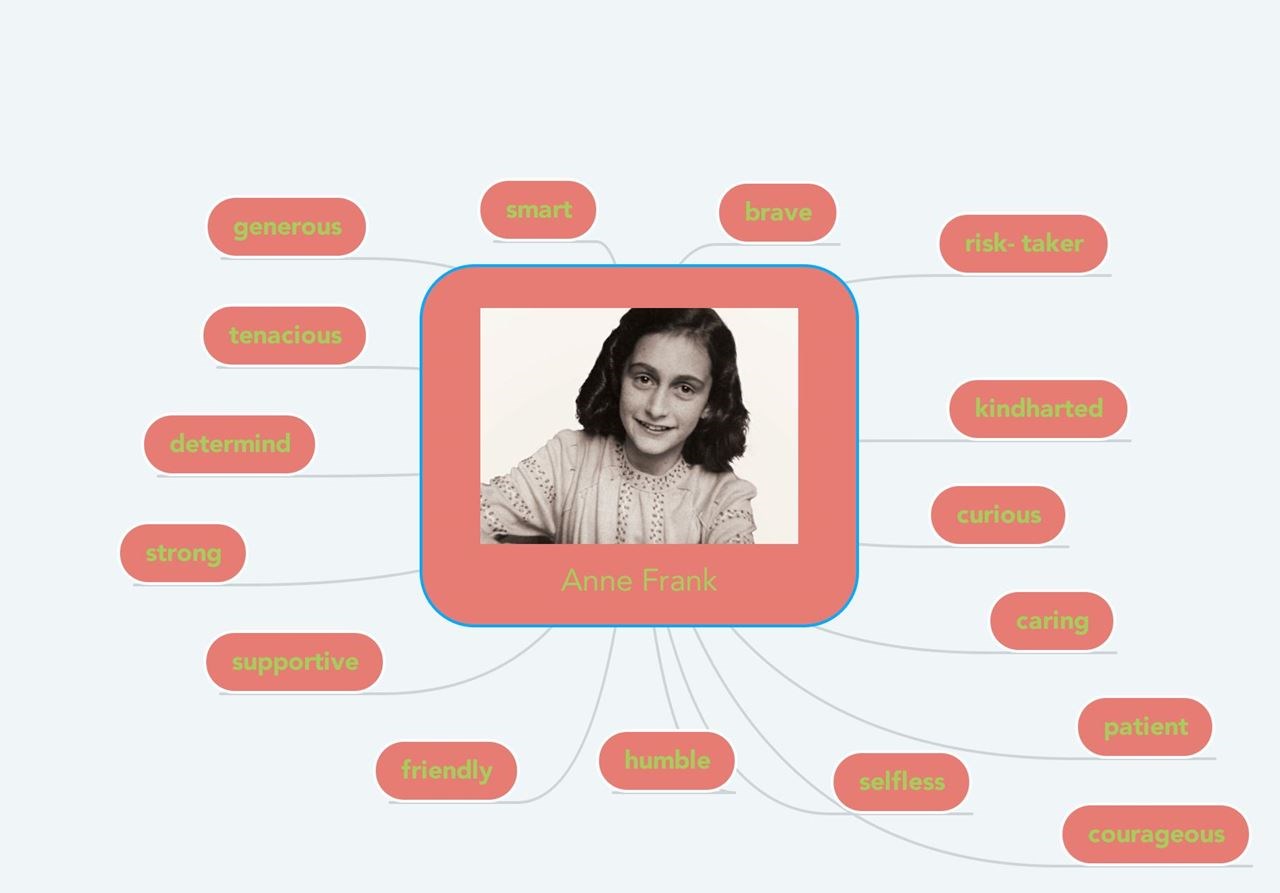 Anne Frank WebJalynnI choose Anne Frank as my hero because she seemed like a good person to do this project on because of what she went through. My book,¨The Diary of a Young Girl¨ is an autobiography. My book is 335 pages long. The span of time the book covers is from June 12, 1942 until August 1, 1944. The book was originally published in March 1995. Here are some fun facts about Anne; she has a cat named Moorget. Her diary was a birthday present. Her grandmother lived with them before the war, but died of sickness. The Jewish people were forbidden to drive in streetcars or even be on the street between the hours of 8 am and 6 pm.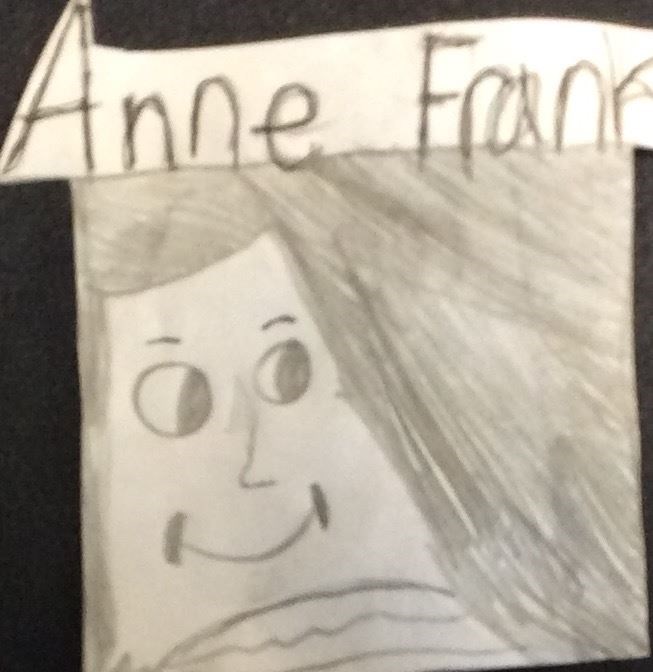 Anne Frank PortraitJalynnAnne was born on June 12, 1929 and grew up in Frankfurt, Germany. Her dad, Otto Frank, is the only one who survived World War Two. Her mom's name was Edith and she was a homeworker, that means she stayed home and worked. Her sister Margot was her older sister, she also had a step-sister named Eva and she was a little younger. The school, Anne Frank, in Amsterdam is the oldest Anne Frank School. Anne attended this same school before it was re-named. The Jewish people had to go to separate schools. In 1957 that school was named after Anne. On the front of the school was a text from in Anne's diary. Anne´s interests were Art, History, Greek and Roman mythology. Anne and her family lived in a secret annex for over two years, never once setting foot outside. Anne died at the age of fifteen, so it's hard to tell who her influences were, but she did have posters of Sonja Henie, Greta Garbo, Heinz Ruhmann and Ginger Rogers. When Anne was 13 she dreamed of being an actress in Hollywood. At 15 she dreamed of being a famous journalist and writer after the war. When she was growing up, she wanted to be an actress and writer. War is unpredictable. Anne died during the war
Anne Frank action pictureJalynnA challenge for Anne Frank was to try to live through the Holocaust, but it was not possible for her or her family, except her dad. Because of the Holocaust, Anne was not able to overcome this challenge. Her dad, Otto Frank, is the one who published her diary. Anne also said that she and her mom were always fighting, but she and her dad were very close. Her dad was her best influence. I do not know if her dad was a good influence or not. One of Anne Frank's qualities was bravery, an example of this is when she hid from the Nazis in World War Two. Anne also showed hope. She always saw hope in everyone. A third quality is daring. Anne always pushed herself and dared herself, even if it was risky. Anne died from her treatment in a concentration camp. There was no way to overcome it, that was a sad thing that happened to Anne. A good thing that happened to Anne was getting her diary published, although she was not alive to see it. I think we all know she would have been very proud.
I learned Anne died at fifteen, that was disappointing for me. I think she would have lived a healthy life. I learned about her dreams, her interests and lots more. If I were to meet Anne Frank, I would probably ask her what they would have eaten. I would also ask her how did her family get along when they were hiding from the Nazis. I would also ask Anne, did you have to leave your family when you went to the concentration camp and was it hard? I wouldn't be able to be her child because she died at a young age. The book I read is a very good book to me, it is a diary, so if you don´t like a true story I would not recommend this book to you. If you do like a true story I would recommend this book to you. Some things I learned about Anne Frank from the book are what they were forbidden to do and required to do. I could relate to Anne, because we both don´t like Math and we are both chatterboxes. I am very glad I chose this person to learn about. She was hard for me to search and find information about her. I would look up to Anne Frank as a role model and hero.
Page created on 2/5/2018 8:50:24 PM
Last edited 2/7/2018 5:13:42 PM
The beliefs, viewpoints and opinions expressed in this hero submission on the website are those of the author and do not necessarily reflect the beliefs, viewpoints and opinions of The MY HERO Project and its staff.