Anne Frank
by
Victoria Ord

from

Cochrane, Alberta in Canada

"How wonderful is that no one needs to wait a single moment to improve the world."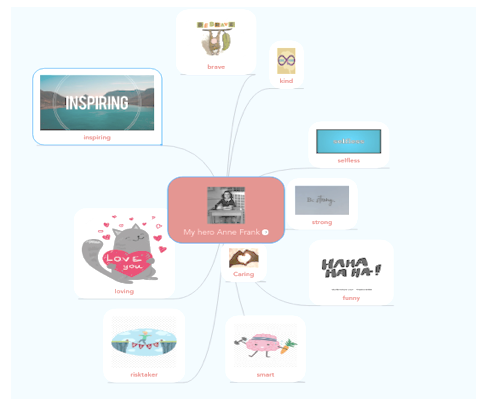 Anne FrankVictoria Ord I choose to read about Anne Frank because she is known as an inspirational hero. And a lot of people need hope and Anne gives hope to so many people including me. Even the book is amazing although i don't usually read an autobiography book but it was great. This book was about. The book that I read was about 264 pages. It was such a good book that I thought it was only 100 pages because I read it so fast and I encourage you to read the book too. The book is called Anne Frank Diary of a young girl. This book tells you about Anne Frank when she was 15 to 17. The book was made in 1947.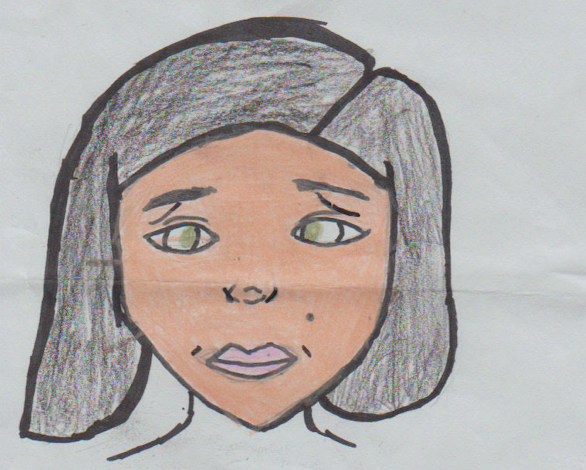 Portrait Picture of Anne FrankVictoria OrdAnne Frank was born and grew up in Frankfurt, Germany. Anne Frank's siblings and parents were Otto Frank and Edith Frank. She even had a sister named Margot Frank. Even though Anne Frank wasn't an only child, she still loved Margot a lot and Margot loved Anne with the same amount of love. Anne went to school in Frankfurt. One of the schools that she went to was called Sixth Montessori. When she wasn't in school, or wasn't doing homework, she liked to ride her bike and go ice skating with her friends. She also liked to just hang out with her friends like most kids her age, just like we do today. Anne Frank also liked to dance.
Anne Frank sadly had to celebrate two birthdays while she was hiding from the Nazis in the attic. I couldn't even survive one, let alone two birthdays like that. I can't even begin to say how badly I felt for her. Anne Frank is a nice name, but that is not her full name. Anne Frank died when she was 15. We think that she died because of Typhus; her sister Margot had the same disease, but she died before Anne did. Anne never wanted to live with other women. Her diary was published on June 25, 1945. That is an old book, don't you think? Anne Frank was German and Jewish. Anne Frank spent 761 days in her attic hiding from Hitler's Nazis. Anne Frank had dreams at her age. Her dreams were to have a career as a film star in Hollywood, but later on she wanted to be a writer, so she wrote about her place in hiding. Those are some pretty good dreams, don't you think?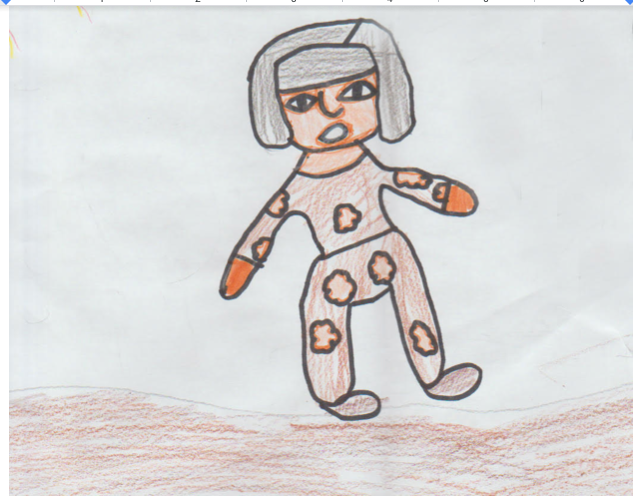 Anne Frank at the Camps Victoria Ord Anne Frank didn't actually face that many challenges besides a big one which was having to lay low and have all those feelings and she couldn't even talk to her friends about it. Anne Frank didn't get any awards, but thankfully her book got one prize, which was the Pulitzer Prize. Anne must have had a bunch of fights with her family. I mean she had to stay in an attic for even longer than she should have had to. I mean she shouldn't have even stayed in an attic for any part of her life. And what would happen if she got in a fight with one of her family members, and what would she do in that situation? She couldn't just have some alone time because she had to stay in the attic. What would you do in that situation? Anne Frank had some pretty nice qualities. I mean she was brave, nice, kind and a true hero, and she wanted to just be a writer, but she is much much more, and we have to make sure that no one else would hide or feel like they are unwanted.
Anne was a nice person, but some things that I read about Anne disappointed me. I thought she would stand up and help the innocent, but she didn't. If I could meet and ask three questions about Anne, I would ask these three questions: 1. How can I talk to you? 2. How did you feel when you were hiding in the attic knowing Hitler was out there? 3. What was it like being at the scary camp knowing you might die any moment? Even though I see her as a hero, I wouldn't like to be her child because if she was around today she would always be asked questions and be on TV and wouldn't have much time to hang out with me. Secondly, I like my parents and siblings. I wouldn't even know they existed. I just couldn't see my future without my family. Although it would be cool having Anne Frank as my mom. I did and didn't like reading about Anne Frank because the book I chose to read about her was her diary and you couldn't really picture the image that she was talking about, unlike most books. I did like filling my brilliant brain with all sorts of things Anne Frank wrote about and told about, but I have to admit if she was looking over at all of us amazing readers, she might be a little disappointed or embarrassed that we know most of her deep, dark secrets. I did learn more than just knowing how amazingly inspiring and wonderful she was. I also learned that we can all live in a nice world with no WIFI and no things that can wreck the environment. We can also donate to people in need so they don't starve. In some ways I can relate to Anne Frank because you are so bored and you just can't leave your house because of COVID, because earlier in the year 2020 I had to quarantine and it is just so boring. I mean I only had to try to survive two weeks, not for two years, like Anne had to do. If you do like to read and be able to picture the way the plot is going, because even I have to admit some parts were kind of confusing and boring, but most of it was a good book and I encourage you to read this book. There are some great parts of The Diary of Anne Frank and some flaws. With that said, I think that I could have picked a book that I might have liked more.
Page created on 6/4/2021 4:44:22 PM
Last edited 6/6/2021 5:20:44 AM
The beliefs, viewpoints and opinions expressed in this hero submission on the website are those of the author and do not necessarily reflect the beliefs, viewpoints and opinions of The MY HERO Project and its staff.