I'm a little kid from a village, and now I'm living my dream.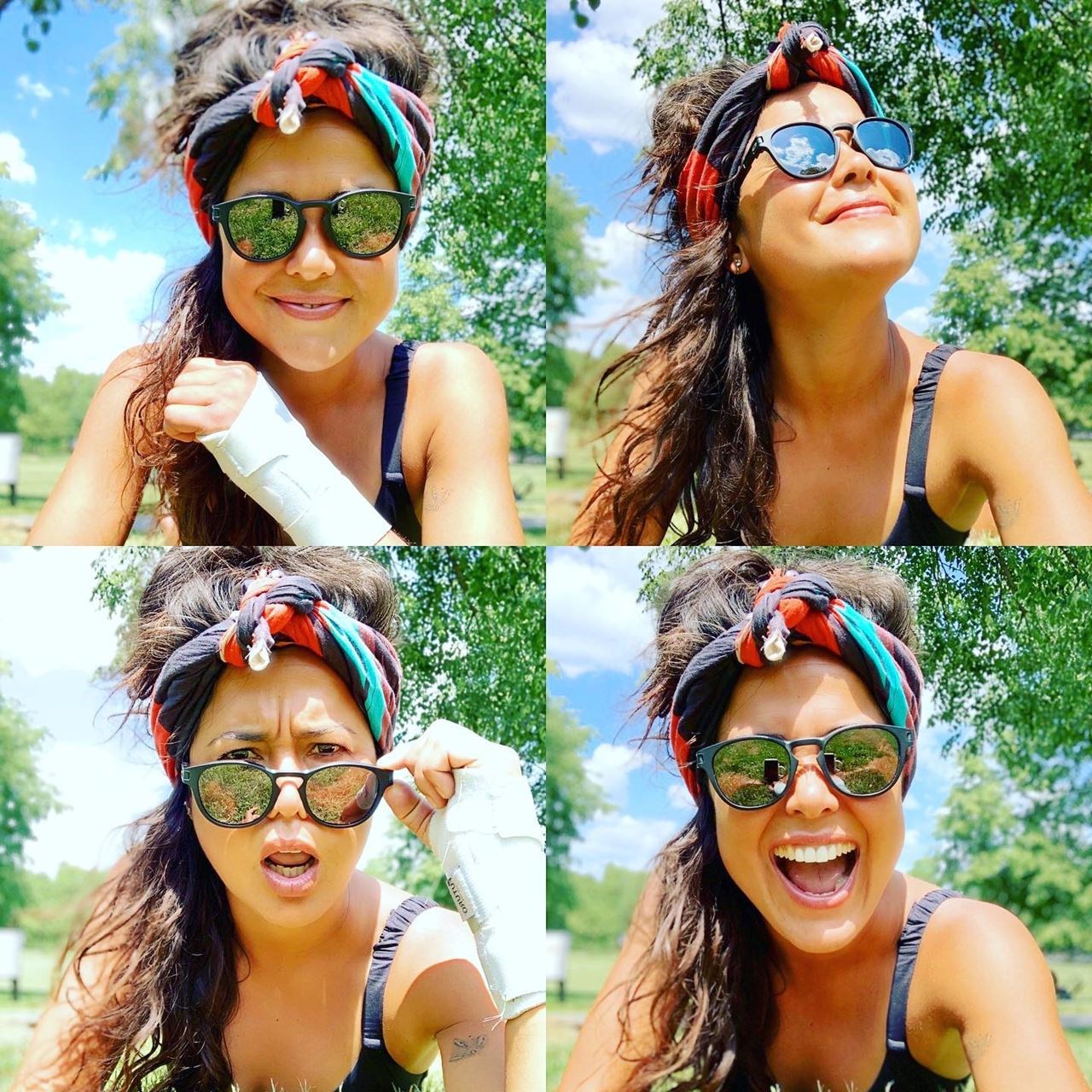 Ariel TwetoPhoto courtesy of Ariel Tweto
Ariel Tweto, an Inuit Eskimo from Unalakleet, Alaska, is on a mission to eradicate suicide in her rural town and in the world at large, after losing almost half her high school class to suicide. Through her nonprofit, Popping Bubbles, she visits schools to talk to students about suicide prevention. The organization also sponsors youth in rural areas to attend art camps. In an interview, Ariel tells MY HERO: "We're scared to try new things or talk to people that are different from us, or to talk to people that believe in different religions or [have different] political views, or to leave our village or our city. I think we'd be so much happier and healthier if we popped each other's bubbles and were more accepting." She also talks to students about her own journey, which includes branching out from her remote town and becoming a TV personality and producer. She uses her platform of 114k followers on Instagram and her 3.8M followers on her Facebook page to promote joy, positivity, and a sense of wonder with the natural world.
Ariel's first television appearance was on the game show Wipeout, in which contestants compete in an obstacle course. After appearing three times, she got her own Discovery Channel show, Flying Wild Alaska, about her parents' family-run airline, Era Alaska, which delivers necessities to remote regions of the state. From there, she was brought onto the MacGillivray Freeman IMAX film Into America's Wild, where she and two other adventurers visited some of the most beautiful, off-the-grid locations in the U.S. Ariel says of getting chosen for the film, "They flew me out to have lunch with Greg [MacGillivray] and we hit it off. Now he's stuck with me forever. I'm his 'fourth daughter.' I just love him and his wife so much. They're so great and they've been so kind to me."
Ariel now divides her time between two homes: with Greg MacGillivray and his wife, Barbara, in Laguna Beach, California, and with her family in Unalakleet. She says,"It's such a good mix of being near the ocean and then in Alaska... where I'm at, there's mountains and all that fun stuff." She hopes to make Laguna Beach and Unalakleet sister cities, with youth from each location participating in an exchange: "Kids from the village could come and stay in the Laguna for a couple weeks, and some kids from Laguna could go experience village life. I think if you do that, then you show both Laguna and the village how unique their lives are and to be more grateful for where they're from, and proud of where you're from."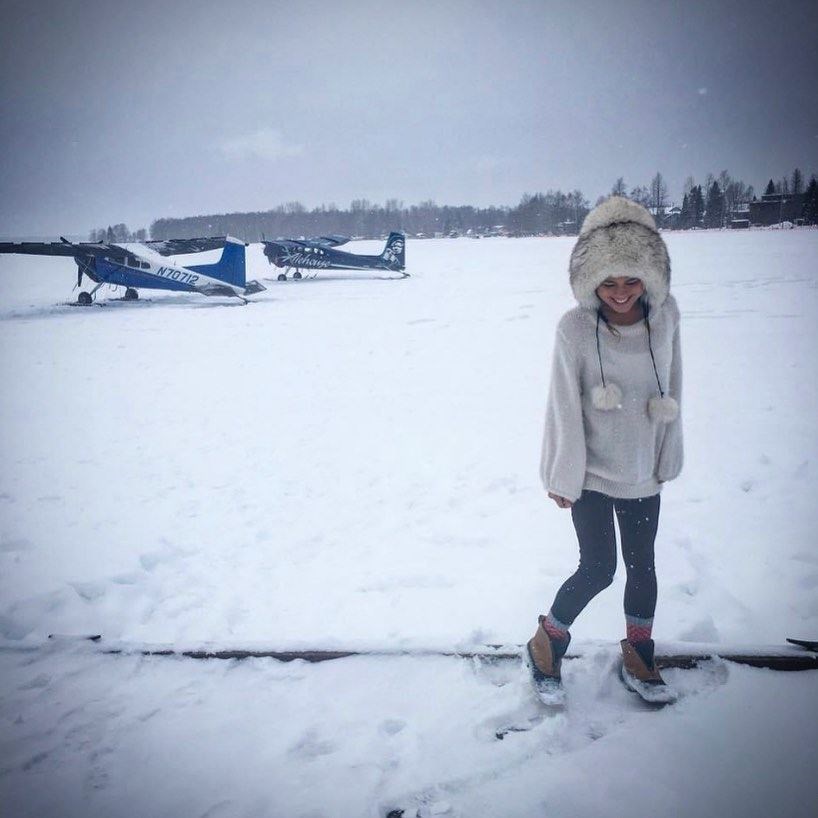 Ariel TwetoPhoto courtesy of Ariel Tweto
Youth in rural Alaska face unique challenges. "It's cold and it's dark," Ariel says, "and where I'm from, the only way in or out is by airplane, so a lot of people feel trapped. There's a lot of drugs and alcohol. There's just a big accumulation of so many different things." According to the Popping Bubbles website, suicide in the rural Alaskan community is eight times the national average. Ariel had already lost many in her high school graduating class when one of her best friends died by suicide. "You'd think there would be signs, and for so many of my friends, I didn't see any of the signs." That was her catalyst for creating Popping Bubbles and traveling to schools to speak.
Before COVID-19, Ariel traveled to schools throughout Alaska and to Northern Canada and some Indian reservations in the States. "I want to go to as many places I can. Whoever wants me to come, I'm there in a heartbeat, if I'm not busy with TV or filming. I love it. I love talking to people." She talks to students about setting short- and long-term goals and teaches them coping skills. Popping Bubbles has started some after-school programs and offers scholarships to students in rural areas to attend art camps. She makes sure to connect with students one on one so they feel seen and heard, and she discusses her own journey in order to reach the children in an authentic way. Ariel has had students tell her that they had considered suicide before hearing her talk, and while that knowledge is scary, it reinforces her belief that it needs to be discussed. "It just makes me sad that more people aren't trying to make changes or that we don't get more support, because people are afraid to talk about it…. I'm never going to stop doing it until I figure out how to end it [suicide] completely."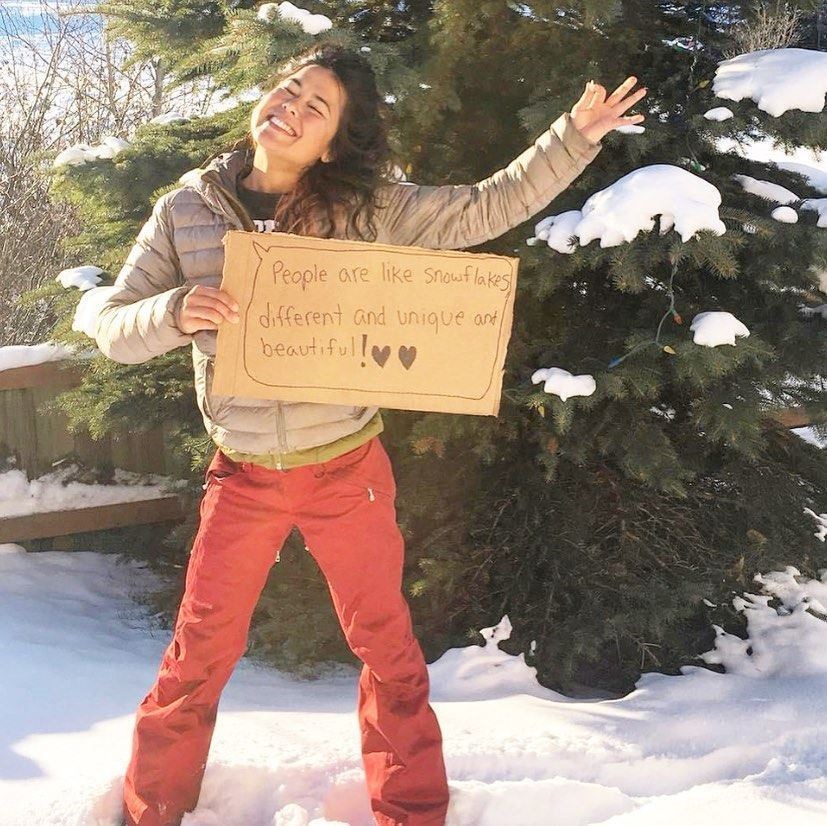 Ariel TwetoPhoto courtesy of Ariel Tweto
Ariel has her own coping skills for dealing with life's ups and downs. She maintains an active life in the outdoors, and her current interests are running, mountain biking, and surfing. In fact, since August 2001, she has run every single day.
"Where I grew up in Alaska, nature is home. It's everything. So if I'm not outside every day, I'm not as happy and I don't feel as grounded. Some days I'll have to get up at 2:30 and run on a shoot, or if I have a plane to catch or something. It's just a priority. I just know I'm not as kind and patient if I don't run. And I can't form sentences and I don't know how to talk. I wake up, brush my teeth, and just get out the door. Now it's just instant; I don't even think about it. But some days it's hard. Some days in Alaska it's cold and it's in the middle of the night, and you're like 'Ugh, I just want to stay in bed.' But I just know that I'll feel better after. And I've never gone for a run and felt worse."
Ariel counts her grandmother, mother, and father as her heroes. "My mom and my grandma are so strong, and they're the most non-judgmental people. My dad is such a good listener. He's so considerate and generous and just wants to help people." Of her parents, she says, "They're like my best friends. They teach by example. I've learned so much about trying to be a good person from them, and I just hope I can make them proud."
Page created on 6/1/2021 10:19:44 PM
Last edited 6/2/2021 5:19:50 AM