Azomali Obisakin, an emerging filmmaker from Minnesota, directed and produced her first short film at seven years old. Obisakin is a member of In Progress, a small non-profit organization based in Saint Paul, MN that helps developing artists––of all ages, backgrounds, and levels of experience––to learn and improve their skills as digital storytellers through music, video, and photography. Its mission is "to diversify cultural dialogue and pave the way for new voices in the field of digital art making." Founded in 1996, In Progress aims to promote public discourse, create awareness, and shape young leaders who will go on to help build a more diverse, equitable, and inclusive society. The organization is aimed towards "these stories [of those least represented within our culture], and for the artists who make them."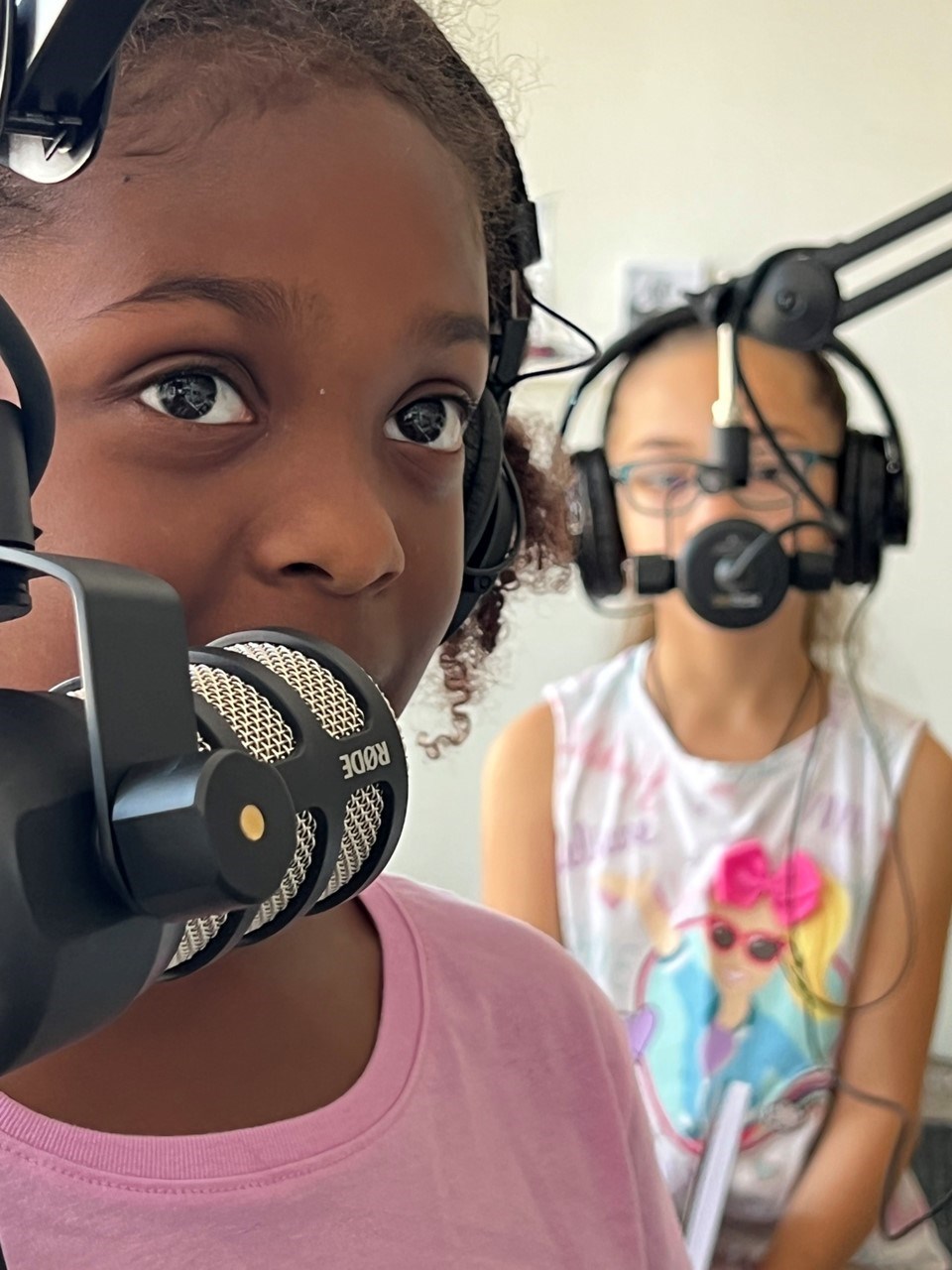 Filmmaker Azomali ObisakinKristine Sorensen, In ProgressIn 2020, Obisakin and her mother found In Progress on Facebook, and agreed that it seemed like a good fit for the emerging changemaker with a passion for social justice. Obisakin then attended an In Progress workshop for young storytellers where she discovered filmmaking. In an interview, Obisakin told MY HERO, "I remember being very nervous because there were so many people that had ideas, but I had no clue what kind of a story I should make. Before I knew it, my instructors got me writing, and that is how my first movie got started." She continued, "I really like making films because they carry the power to inspire others. It is also fun to work with other people that share your ideas."
Last year, In Progress submitted several films to the 2021 MY HERO Film Festival, two of which received the Dan Eldon Youth Activist Award and the WOJ Youth Reporter Award. Additionally, In Progress artists took home both first place in the High School and Elementary Experimental categories with their films 5400 Children, and Love Can Heal Us All. Obisakin was the creator of the latter, and when asked to describe her creative process, she said, "The storylines for my films come from my own life experience." The filmmaker recalled that on a sleepless night, her mother let her watch TV with her. What seemed like a regular sleepless night was in reality the aftermath of George Floyd's murder when Black Lives Matter protests were at their peak across U.S. streets, and a call for racial justice was upon us. This ignited Obisakin's determination to fight for change: "People were shouting out words of love and hate… it was chaotic. And it was difficult to watch. Life had changed for me in that moment. The peaceful quiet world I had known seemed to have disappeared." The young creative then stated that she made her first award-winning film, Love Can Heal Us All, "to remind people that love is the most powerful emotion we have, and it has the ability to heal even the worst hurts."
Now, all eyes are on Obisakin's second film Racism Must Stop, the winner of the Dan Eldon Youth Activist Award at the 2022 MY HERO Film Festival. Continuing to address racial injustice and inequity, the filmmaker shared that this piece was born when she suffered racism at school. Showing incredible maturity and an ability to turn pain into art to create an impact she said, "It hurt, it was not handled well by adults. And it got me thinking about what we need to do as a community to bring an end to racism."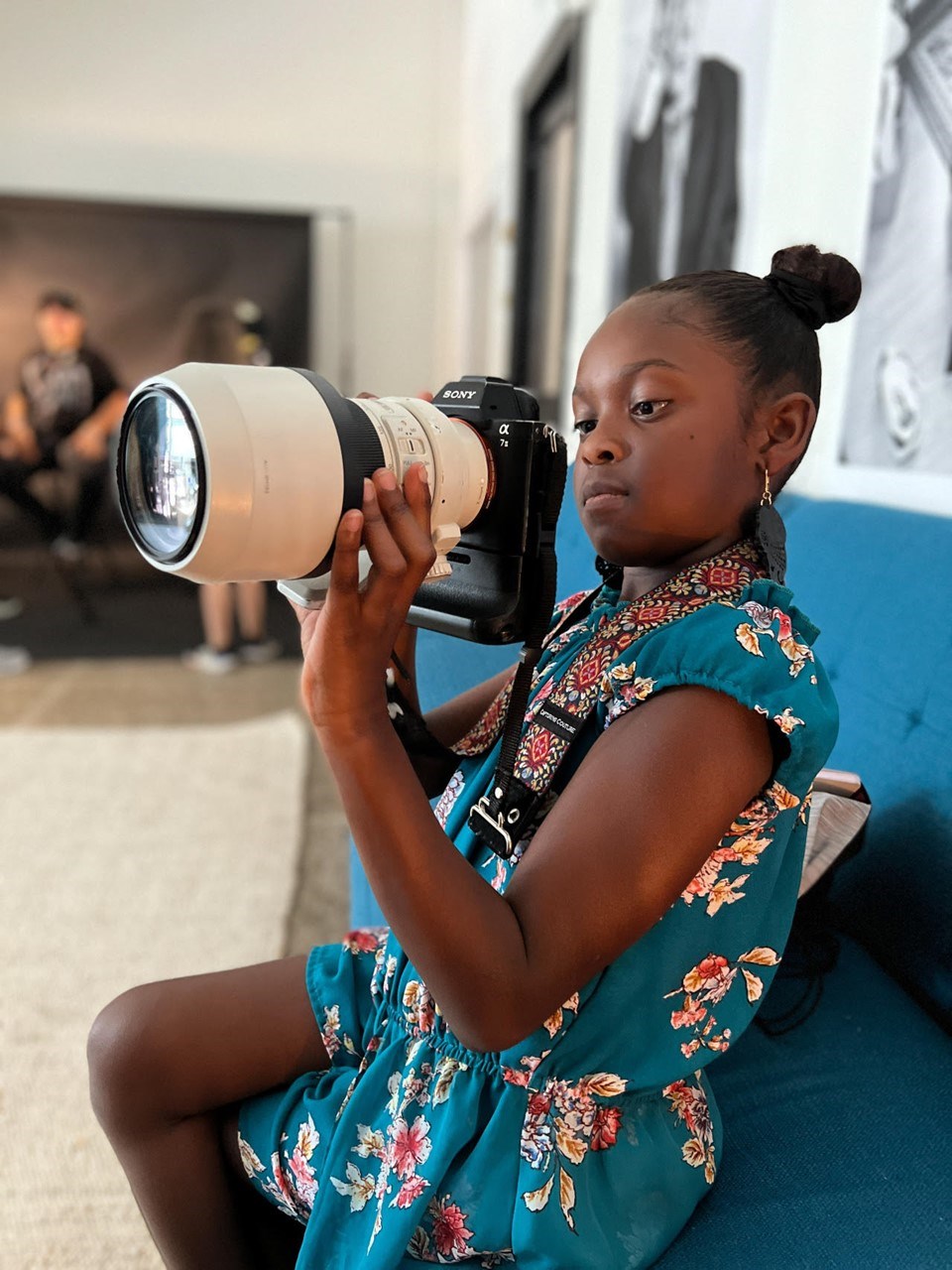 Filmmaker Azomali ObisakinKristine Sorensen, In ProgressA wise, creative, and deeply empathetic artist who dedicates her work to help spread awareness about the lack of equity and inclusion in our society, Obisakin is a true hero. When asked what she hopes to transmit to her audience with her films, she told MY HERO, " I want anyone that sees my film to feel inspired to take their own first steps to stop racist behavior. If we all can recognize our own power to reshape the world, we can end hurtful and cruel behavior. Making videos supports me in speaking up and speaking out about how we can all do better." Obisakin went on to emphasize how important and powerful she believes community and solidarity to be, if we are to create meaningful change in our world.
Obisakin ended the interview by stating that more people should be empathetic, and join the fight against racism because this unity "makes us all better and makes us all a stronger community." She then left MY HERO with some powerful final remarks by saying, "When we can feel empathy for the struggles faced, especially by children, we can change behavior. I strongly believe that racism must stop. And my movie is my first step to making that happen."
You can watch Racism Must Stop at /racism-must-stop
You can watch Love Can Heal Us All at /love-can-heal-us-all
To find out more about Azomali Obisakin, visit: https://in-progress.org/artists-n-t#/obisakin-azomali
About MY HERO International Film Festival
The MY HERO International Film Festival brings together professional and youth filmmakers who honor local and global heroes working for positive change in the world. Thanks to generous sponsors, prizes are awarded to elementary, middle school, high school, college and professionals in a variety of categories including documentary, narrative, music video, animation, experimental, and more.
To find out more about the Film Festival go to: /Films/festival
Join us on November 19th at 2pm PST for the 18th MY HERO Film Festival Ceremony, the celebration of the best of humanity. The featured winning short films shine a light on activists, peacemakers, environmentalists, humanitarians, artists & others who make a positive impact in the world. Congratulations to the filmmakers for bringing these important stories to life. Thank you to our prestigious Awards Presenters for their vision and generosity! Register HERE.
AND: Save the date for the Family-Friendly Awards Celebration on December 10, 2022, at 10 am (PST). Festival winners and their heroes will be on hand to answer questions and share their stories. Short clips from select films will be screened. Categories include narrative, documentary, music videos, animation, experimental, trailers, spoken word and PSAs. Awards are given to winners at Elementary, Middle School, High School, College and Professional levels. Register HERE.
Page created on 10/14/2022 7:50:14 PM
Last edited 12/9/2022 4:50:42 PM