Benito Pablo Juarez Garcia
by
Bekah from Spokane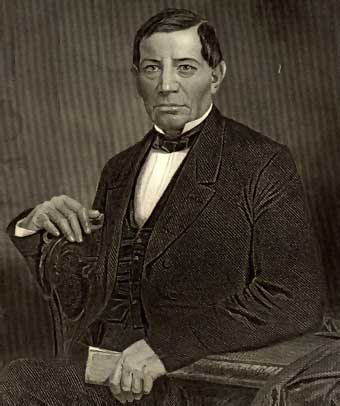 Benito Juarez began his life as an underdog. He was born on March 21, 1806 in a small village called San Pablo Guelatao in the southern state of Oaxaca, Mexico. His parents were indigenous peasants, full-blooded Zapotec Indians, and very hard workers. He was orphaned before his fourth birthday when his father died from overexertion and his mother died during childbirth. During his childhood Juarez lived with various family members while working as a shepherd. At age 12, he moved to the city to pursue an education. In addition to not speaking Spanish, Juarez was illiterate and spoke only Zapotec. After moving to the city, he worked as a servant for a Don Antonio Salanuevo who later became his godfather, helped him enroll into schools, and offered support to Juarez while he became educated, literate, and bilingual. Juarez continued his education by attending Seminary of Santa Cruz. Soon after deciding that he did not want to become a priest, he attended the Oaxaca Institute of Arts and Sciences to study law.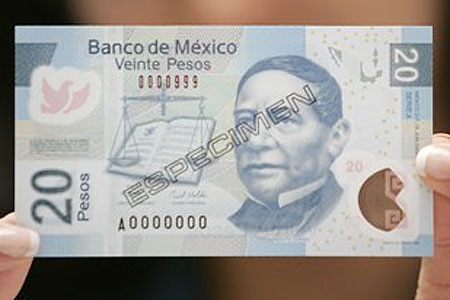 He graduated from law school in 1834, which was only the beginning of his political career. Juarez was joined in matrimony in 1841 with Margarita Mazza, who was the daughter of a wealthy Oaxacan family. In 1842 he was appointed a position as a judge. Due to his involvement in the Liberal reformation Juarez was temporarily exiled and spent time in New Orleans. When he returned to Mexico, Juarez reintegrated himself into political scene, and began reforms that shortly led to a Civil War, which was interrupted by French invaders. Because Juarez was so successful at fighting off the French he was soon after elected President.
Juarez was the governor of Oaxaca from 1847-1853. In 1854, he helped to establish the Plan of Ayutla. Juarez developed the Law of Juarez in 1955, which eliminated special privileges for military, reorganized the judicial system, and helped Mexico reach greater levels of equality by declaring all citizens equal by law. Juarez was elected the head of Mexico's Supreme Court in 1857. The following year, Juarez was elected President of Mexico.
Juarez helped to better Mexico by building roads, railroads, schools, and public buildings. He reorganized the National Guard and the national treasury, taking it from tremendous debt to surplus during the years of his presidency. In addition, Juarez was an advocate for the poor and indigenous, creating equal rights for them. He also helped to develop a middle class. A large part of the changes that Juarez made consisted of separating the Catholic Church and its powers in the government with policy and property. Under Juarez's presidency, Mexico had its first efficient government according the Constitution of 1857 that included implementation of freedom of speech, freedom of press, and right of assembly.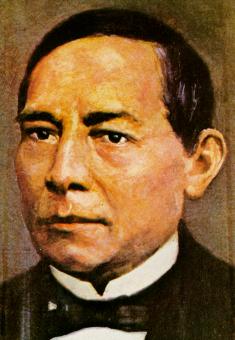 He died July 17, 1872 from a heart attack and his birth date is now a Mexican national holiday. Though he may have begun his life as an underdog, he ended his life having helped and changed his country. Juarez overcame adversity and prejudice and became quite successful by way of positively changing the lives of millions of people. He was a presidential hero and Liberal reform leader that impacted and changed Mexico. His effort to overcome and advance reforms continues to improve the quality of life of the Mexican people.
Page created on 10/13/2007 12:00:00 AM
Last edited 1/23/2020 5:03:52 AM
The beliefs, viewpoints and opinions expressed in this hero submission on the website are those of the author and do not necessarily reflect the beliefs, viewpoints and opinions of The MY HERO Project and its staff.