Benjamin Franklin
by
Nathan

from

Montvale, New Jersey in United States

BENJAMIN FRANKLIN

By: Nathan J.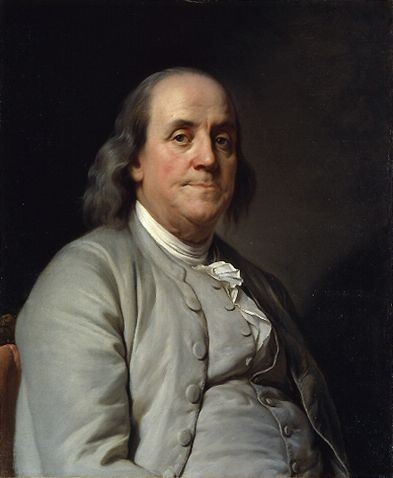 BENJAMIN FRANKLIN'S PORTRAITstate.gov
Did you know that Benjamin Franklin, one of "the Sons of Liberty", had a father that was a loyalist? As a heroic smart inventor, he had many achievements and made inventions to help the world.
"Tell me and I will forget, teach me and I may remember, involve me and I will learn" -Benjamin Franklin, for this I will teach you the creative genius' life and achievements.
Benjamin Franklin was born on January 17th, 1706. His mother was Abriah Flogger and his father was Josiah Franklin. His dad was a soapmaker and he wanted for young Ben to be a clergyman, a high priest at a Christian church. But, the soapmaker's son could only go and afford to go to school for one year. Fortunately, the brilliant mind loved to read and had a mind that had a high level of creativity. Only at age 15, he published a newspaper called the "Silenced Dogwood". Then, James one of his older brothers got really jealous because the newspaper of his got famous and teenage Benjamin got much attention. James hated Ben so much that at age 17, Benjamin ran away. He found a job as a printer and married a woman named Deborah Read.
Did you know the first comic was made and printed by Benjamin Franklin? Without the creative thinker/ inventor we might not have things we favor today. Especially the fire station, and the hospital. He came up with and sponsored the first paved roads. The Franklin Stove warmed up houses and glass harmonicas made music in the wind. How would Michael Phelps train without flippers? And the father of electricity? that's Benjamin Franklin! Those are only about half of what he accomplished.
This man created many inventions and had a lot of accomplishments. He had a brother that hated him, a father that was a loyalist, and had 17 brothers and sisters. What a crazy family! All and all, he influenced the world and was one of the most creative minds in the world.
Page created on 1/16/2019 4:10:30 PM
Last edited 1/17/2019 8:03:29 PM
The beliefs, viewpoints and opinions expressed in this hero submission on the website are those of the author and do not necessarily reflect the beliefs, viewpoints and opinions of The MY HERO Project and its staff.