Bill Gates
by
DongYun L

from

United States

Bill Gates

By Daniel L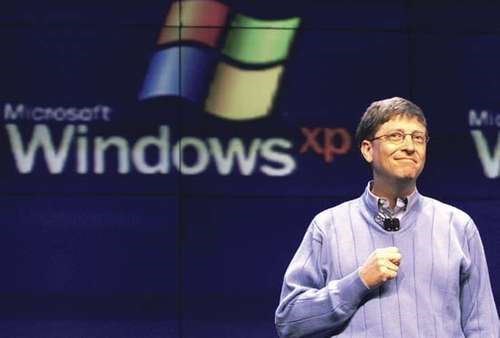 Image of Bill Gates by Encyclopedia BritannicaPublic Domain Who do you think that a billionaire will give away half of their money to foundation to help kids and schools instead of using for their goods? The answer is Bill Gates. But why he did donate his money to his foundation as one of his accomplishments? I will tell you about Bill Gates' early life and why he donated his money to his foundation as his major accomplishments in this story.
In his early life it was kind of normal kid. It will show off how different this guy is. Bill Gates was born on October 28, 1955 in Seattle, Washington. He was just a baby who didn't know he would be famous around the world when he grew up and also be a billionaire. After learning through the elementary, middle, and high schools, he went to Harvard University. On April 14, 1975, Bill Gates and Paul Allen (Bill Gates' best partner) formed partnership called "Microsoft". First, people didn't buy products that they made because they didn't knew if the program they made was good enough and they were too young to prove that this program is safe. But as time passed, they started to buy Microsoft's products. Because of that, Microsoft opens first it's international office in Japan on November 1st, 1978. Microsoft became a famous computer company and because of that, Bill Gates became the youngest billionaire in the world. He worked at Microsoft until he stepped down from his daily duties on June 27, 2008 and started to focus on his foundation.
One of the accomplishment of Bill Gates is donating his money. After he stepped down from his daily duties at Microsoft, he started to focus on his foundation. Bill Gates is known as a hero because he donated his money to help poor kids and support schools to educate kids in a better way. In fact, Bill Gates is worth $89.4 billion. If he used $1 million per day, it would take 245 years to use all of his money! Bill Gates donated $41.3 billion to his foundation. That is about 50% of all of his money. His donated money is used to help poor kids to give them to foods, medical care. His Money is also used as to support schools to make clean classrooms and make higher chance to kids in poor countries to learn more.
Bill Gates could keep earning money and only use it for himself. But he didn't. He used his money to help others using his foundation. He was positive, hard worker, generous, and kind. He did the thing that no riches will do in their life. So this is the why Bill Gates is a hero.
Page created on 1/16/2019 1:53:42 PM
Last edited 1/18/2019 11:52:08 PM
The beliefs, viewpoints and opinions expressed in this hero submission on the website are those of the author and do not necessarily reflect the beliefs, viewpoints and opinions of The MY HERO Project and its staff.