Bill Gates
by
Kevin

from

Montvale, New Jersey in United States

Bill Gates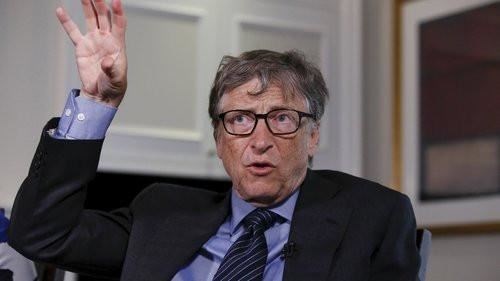 Bill GatesPublic Domain
Do you know who the CEO of Microsoft is? It's Bill Gates. He is a multi millionaire who donated a lot of money to a charity that helps people who can't afford health care. Bill is also the owner or CEO of Microsoft.
Bill Gates is a multi-billionaire who wanted to do something with electronics at a young age. He was born on October 28, 1865 in Seattle, Washington. He was the middle child, he had an older sister named Kristi, and a younger sister named Libby. Now he is married to Melinda Gates and has 3 kids; 2 daughters and a son. The daughters' names are Jennifer and Phoebe, and the boy's name is Rory Gates.
Bill has a lot of accomplishments such as using a lot of his money to help people in need. In 2017 he donated an estimated 4.6 billion dollars to the Bill and Melinda Gates Foundation, which helps people who can't afford healthcare. A couple more of his accomplishments are inspiring the era of the home computer, and launching Windows 95. A couple of months after launching Windows 95, he donated another estimated 5 million dollars to the same charity.
Do you want to know all the money Bill donated? If you were to add up all of the money he donated, it would add up to about 6 billion dollars. One question I still have about Microsoft is, is Windows 95 better than Windows 10? Or, is windows 95 older it just sounds newer because of the number? Now you have learned about Bill's accomplishments and background and what he did to change peoples' lives. Also how he used his money for a good cause.
Page created on 1/17/2019 2:42:57 PM
Last edited 1/19/2019 5:13:23 PM
The beliefs, viewpoints and opinions expressed in this hero submission on the website are those of the author and do not necessarily reflect the beliefs, viewpoints and opinions of The MY HERO Project and its staff.