Bill Gates
by
Lochlan F.

from

Montvale, New Jersey in United States

Bill Gates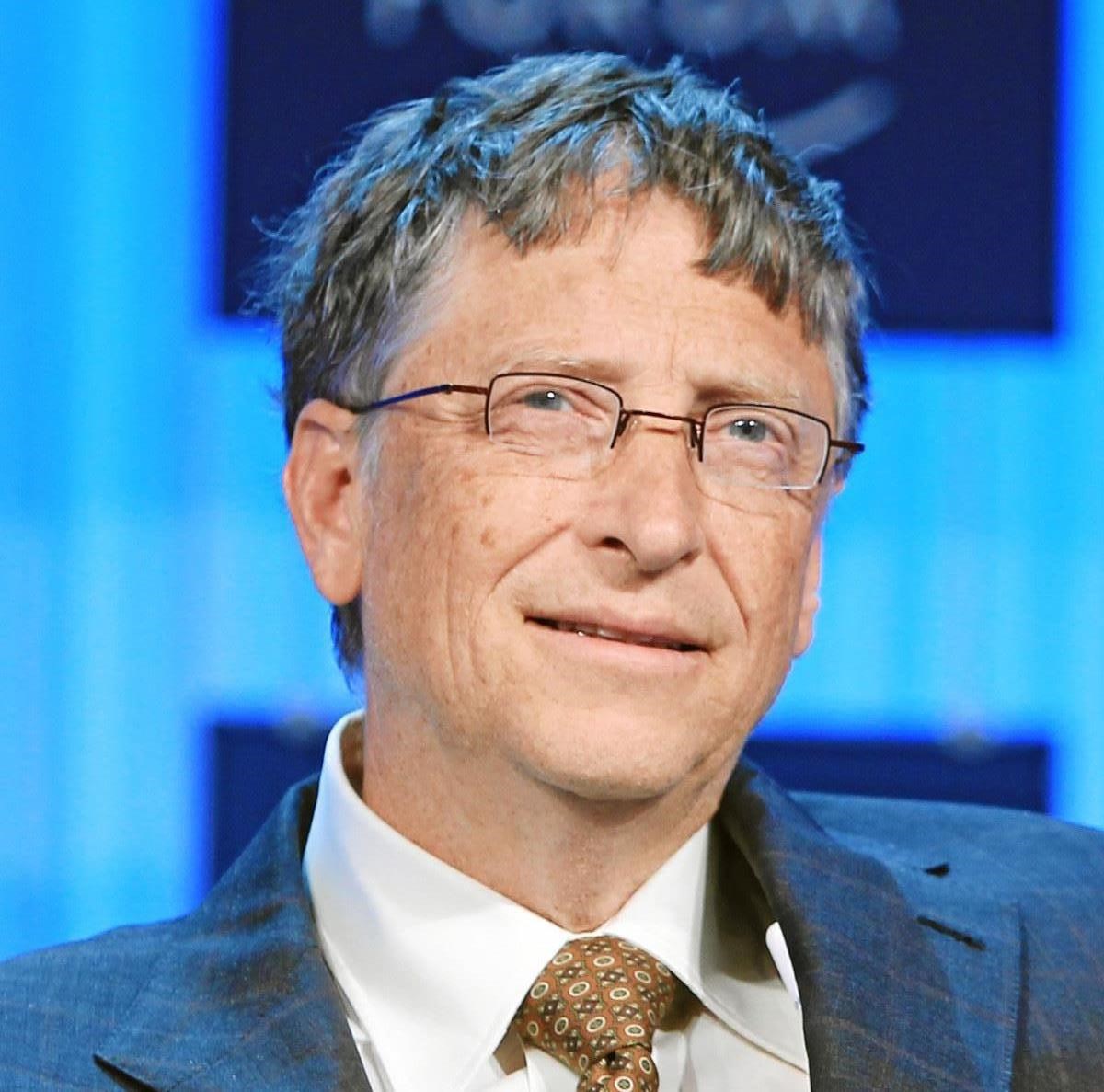 Bill GatesBiography.comWhen you think of heroes you probably think of Harry Potter or Katniss Everdeen or you might think of the Police or the Fire Brigade. (Or department if you are in the U.S.A ;) Someone who might not be on your list but should be is Bill Gates. Bill Gates fits my definition of a hero because he is selfless person who does things for the good of others. Bill Gates, when you think of him you think of money. Well, Bill made history by donating 30 billion dollars to charity. That and other amazing feats are why Bill Gates is a hero.
Bill Gates was born on October 28, 1955 and at the time of writing this is 63. In school he was bragging to his teachers that he would be a millionaire by the age of 30. He was a billionaire by 31. His skills with tech started in school where he programmed a game so that you could play tic-tac toe against a computer in school. He also made it so that most of his classes were with girls. He was also very smart so soon after he went to an Ivy League College in Massachusetts by the name of Harvard. He went for 3 years but left in his fourth. He founded Microsoft in 1975. He got married to Melinda Gates and has 4 wonderful kids. He gets between $84and $104 per second. He has about $91,550,000,000. Not only is he busy but he also does great things. Overall, his early life tech skills helped him a lot.
Bill Gates is a hero for many reasons. One reason is that he is very charitable. He made the Bill and Melinda Foundation to give to people in need. So far that foundation has raised about 30 billion dollars. He and Warren Buffet have announced that they were taking "The Giving Pledge". This is a pledge where they give their entire fortune to charity. Despite all of that he is still giving his kids 10 million dollars each. That is a lot but with how much he has that is not very much. This valiant person, this charitable man who is going to donate his entire fortune to charity, will make an insane total of about 121 billion dollars donated total. Overall, he is a nice hero that deserves recognition for being nice and kind and charitable and a hero not for being rich.
Finally, Bill Gates is smart, kind, charitable, and overall a great person. His foundation is huge. His money supply is huge and yet he has donated 30 billion dollars to charity. Hands down, Bill Gates is a very charitable, very kind hero.
Sources: https://live-counter.com/bill-gates-money-counter/
https://www.businessinsider.com/bill-gates-reveals-why-hes-giving-away-his-90-billion-fortune-2018-2
Page created on 1/16/2019 4:13:32 PM
Last edited 1/17/2019 5:50:05 PM
The beliefs, viewpoints and opinions expressed in this hero submission on the website are those of the author and do not necessarily reflect the beliefs, viewpoints and opinions of The MY HERO Project and its staff.