Contact: Jeanne Meyers For Immediate Release
Co-founder/Director
The MY HERO Project
[email protected]
BOYS AND GIRLS CLUB MEMBERS TREATED TO A PREVIEW OF WEEKEND EVENTS HOSTED BY MY HERO
APRIL 26, 2023 – LAGUNA BEACH, CA - Students at the Boys and Girls Club of Laguna were treated to an afternoon of music and art on Thursday, April 20th, as the kids, and their families were invited to create murals with professional artists. Laguna Artist Doug Miller made one canvas creation, while the Stu Pearlman ensemble entertained the crowd with lively jazz. Artist Joanne Tawfilis, Executive Director of the Art Miles Project, outlined a canvas and brought paint for the participants' joint project.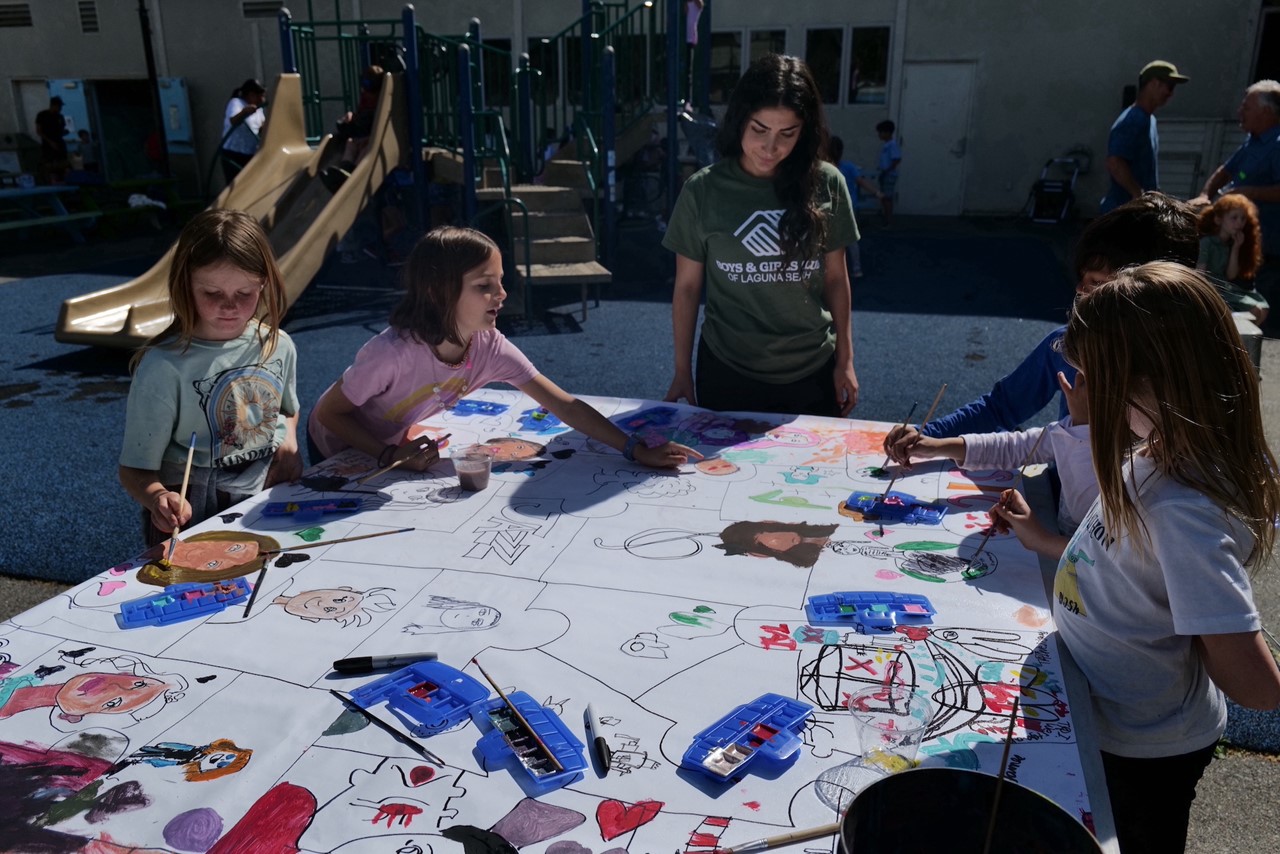 Young artists creating a muralSaint George
"It was a beautiful sunny day and the spirit of joy and camaraderie that came because of the music and the group art activity was uplifting and inspiring," said Jeanne Meyers, co-founder and Director of The MY HERO Project. "Some of the students were learning about cinematography while the event was going on."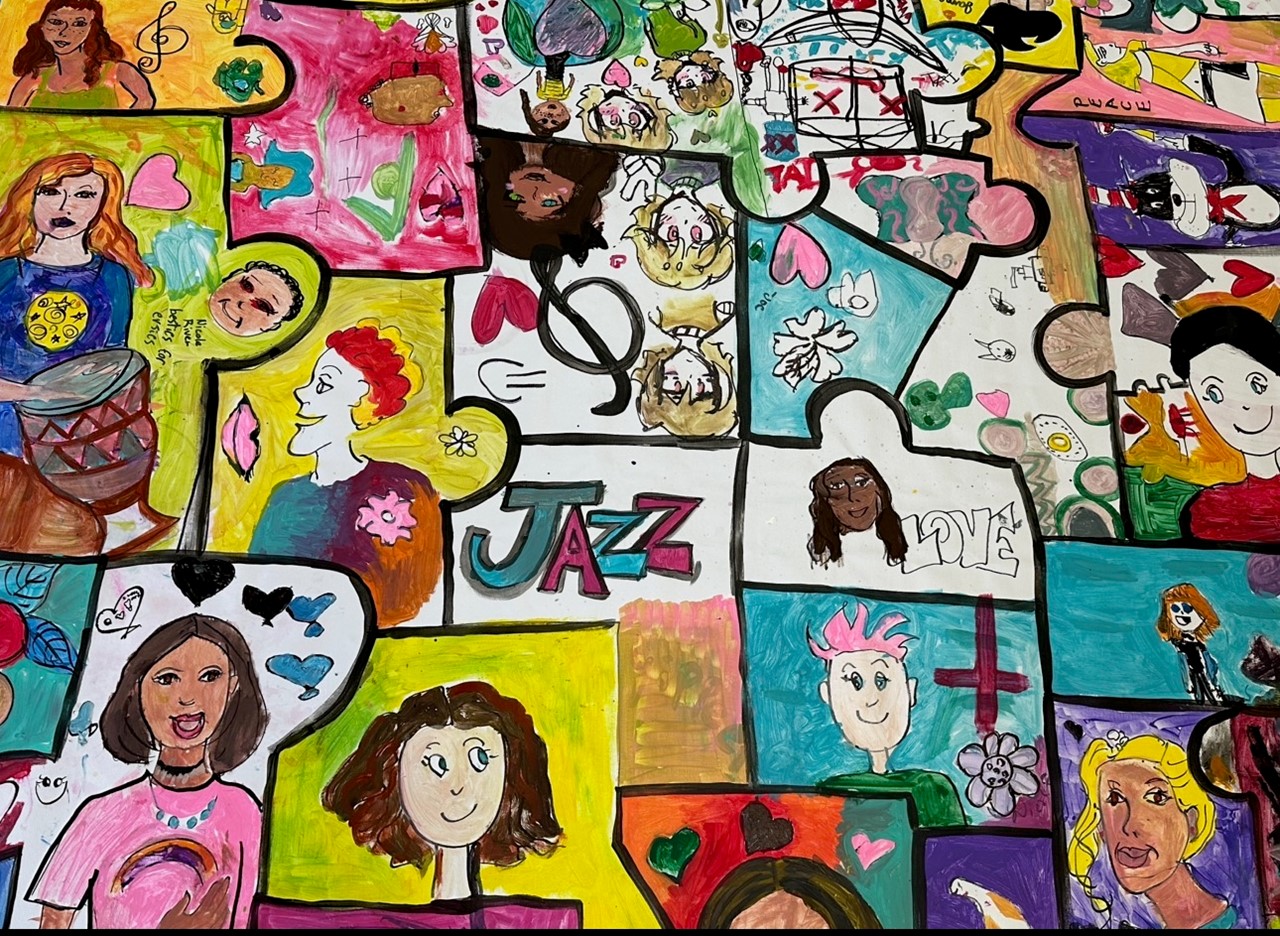 Finished muralSaint George
The event was a preview of the family-friendly gathering The Art of Healing, which takes place this Sunday, April 30, from 11 am – 2 pm, at the Laguna Art Museum. The Art of Healing is hosted by The MY HERO Project, a nonprofit organization that promotes positive change through hero-themed storytelling, music, art and short films. The event offers a great opportunity for families to come together and celebrate the healing power of stories and storytelling.
Guests can make their own artistic creations and participate in family-friendly workshops and storytelling sessions and enjoy short films from The MY HERO International Film Festival. The Stu Pearlman Ensemble will, once again, fill the air with music and the canvases created at the Boys and Girls Club will be on display.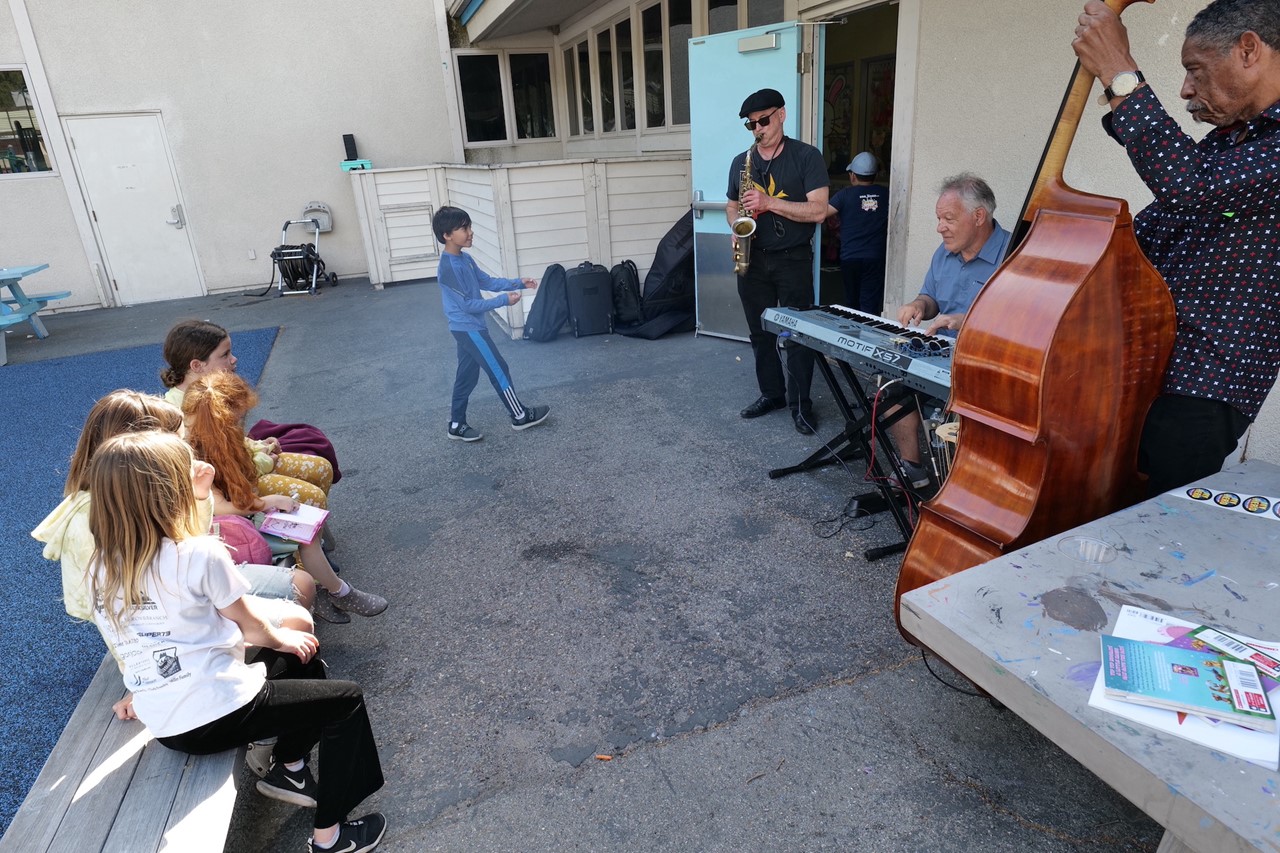 Students enjoying jazzSaint George
Artists, including St. George Thompson, a graduate of Laguna College of Art, will be on hand for questions and conversation and MY HERO International Film Festival Director Wendy Milette will read from her new children's book Adventures of Lizzy the Lizard Wizard. At noon, guests can participate in a demonstration of laughter yoga.
Visitors to the museum will be able to take advantage of some exceptional exhibits, including: Facing the Giant — Three decades of Dissent: Shepard Fairey, Outlook/Insight: The LCAD Effect, and Unseen Ties: The Visual Collection of Sherman Library & Gardens. Admission to the museum is free for participants under age 12.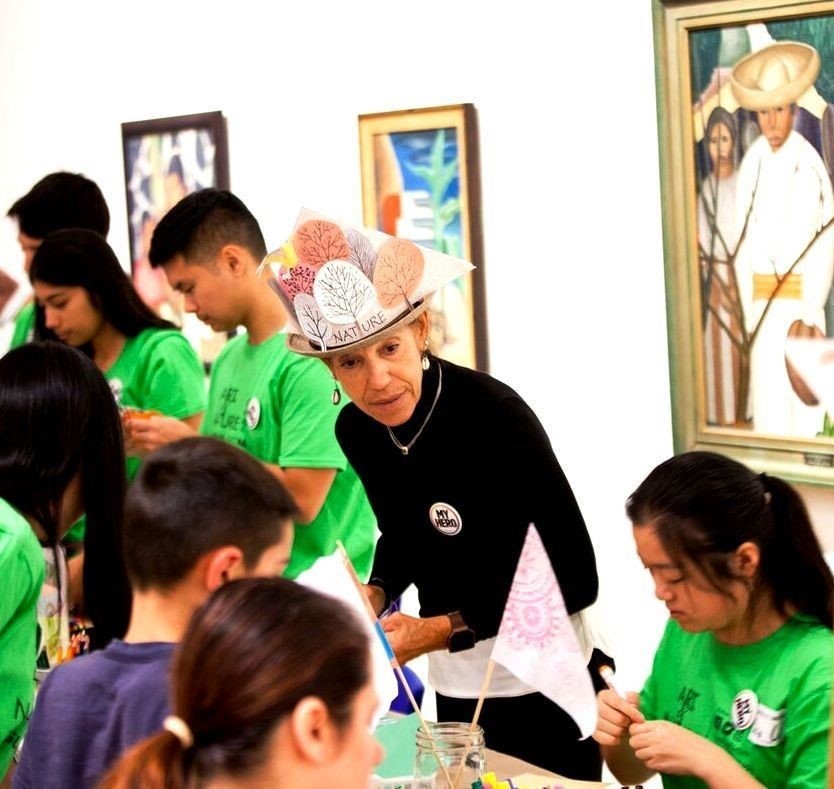 Students creating art with MY HERO mentor Victoria MurphyMY HEROAbout MY HERO:
Since 1995, MY HERO has provided a platform for people of all ages to share stories and create media celebrating heroes from all walks of life. Through our website, international film festival and educational outreach, MY HERO inspires and empowers students of all ages to understand their own potential to create positive change in the world.
For more information about the event, please visit the MY HERO website or contact us directly at [email protected].
Page created on 4/26/2023 8:42:11 PM
Last edited 4/27/2023 1:08:02 AM