CONTACT: JEANNE MEYERS FOR IMMEDIATE RELEASE
Co-founder/Director
The MY HERO Project
949-376-5964
[email protected]


BOYS & GIRLS CLUB LEADER TO BE HONORED AT 2019 LAGUNA HERO FEST
11/14/19 – LAGUNA BEACH, CA – The MY HERO Project is proud to announce that Pam Estes will be the recipient of the 2019 Community Hero Award for her ongoing support of local youth. Estes, who is Chief Executive Officer for the Boys & Girls Club of Laguna Beach, will receive the award at the annual Laguna Hero Fest this weekend.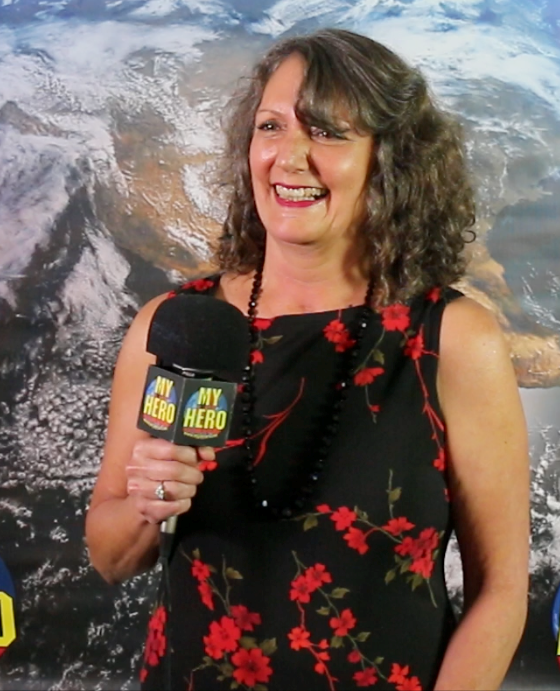 Pam EstesMY HERO - Winner of 2019 Community Hero Award
This is the 12th anniversary of the Laguna Hero Fest, which honors individuals and organizations who have made contributions to the Laguna Beach community. The event takes place Saturday, November 16, 2019, at:
Boys & Girls Club of Laguna Beach
1085 Laguna Canyon Road
Laguna Beach, CA 92651
4:00 p.m. - 6:00 p.m.
Since Estes joined the Boys & Girls Club in 2001, the number of youths served rose from 850 to more than 4,000. She and her 50-person staff have created a lovely, safe space for local school kids to learn, play and grow. Physical outlets, from team sports to gardening, encourage physical activity, while art, education and STEM programs nurture young minds. Summer camps and field trips create a sense of community and promote each child's love of learning.
The family-friendly afternoon will include art activities, live performances and the screening of inspiring films. MY HERO Media Arts mentors will help students create unique works of art, and kids will work with rapper/hip-hop dancer Trey Carlisle in choreographing an original performance. Filmmaker Marc Ostrick will show the film "Made in Madras," the story of a teenage soccer player living on the streets in India. The film is this year's winner of the People's Choice Award at the MY HERO International Film Festival.
"The MY HERO Project has had the opportunity to work with the leadership at the Boys & Girls Club over the years, and it is with great admiration and respect that we select Pam Estes to the be recipient of the Laguna Hero Fest 2019 Community Hero Award," says Jeanne Meyers, co-founder and director of The MY HERO Project. "Pam has guided this most important local institution serving thousands of youth and families since she came on board 18 years ago."
Read more about Pam Estes on The MY HERO website
The MY HERO Project (myhero.com) is a Laguna Beach-based organization with a mission to celebrate heroes from all walks of life. Support for the Laguna Hero Fest comes in part from The City of Laguna Beach and the Boys & Girls Club of Laguna Beach. Art activities for the festival are being funded by The FOA Foundation, and Media Partners include Stu News Laguna and local radio station KX 93.5.
Tickets are free, but donations are welcome to support the ongoing work of The MY HERO Project. Please RSVP online at myhero.com/laguna.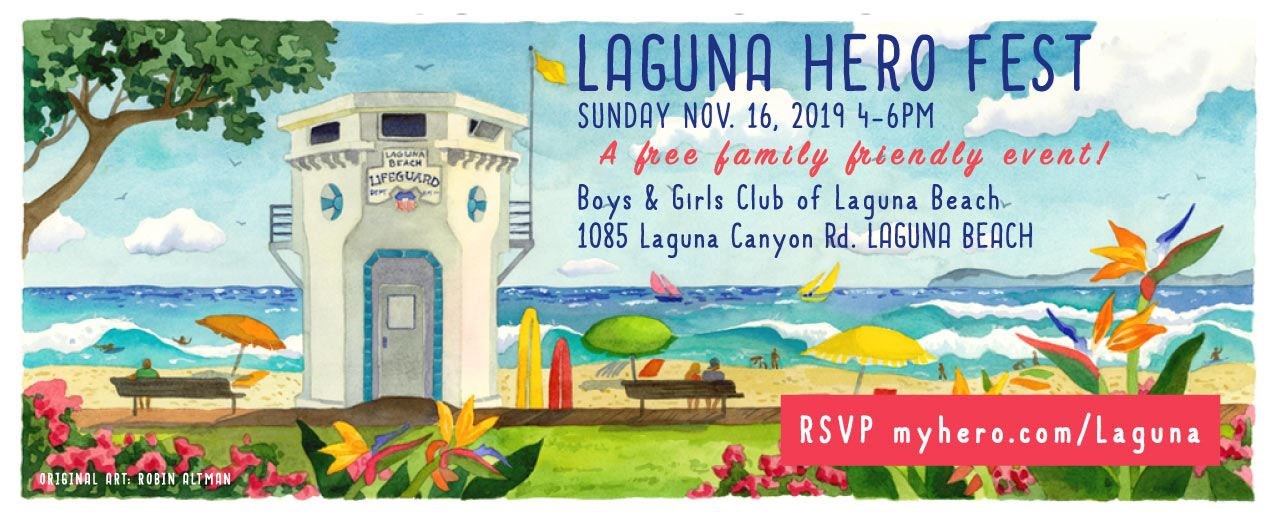 Laguna Hero FestMY HERO
Page created on 11/14/2019 5:05:11 PM
Last edited 11/15/2019 2:58:40 PM