Buck Brannaman, the horse whisperer
by
Grevan Apparu

- Middle School - from

Abu Dhabi in United Arab Emirates

"Your horse is a mirror to your soul, and sometimes you may not like what you see. Sometimes, you will." Buck Brannaman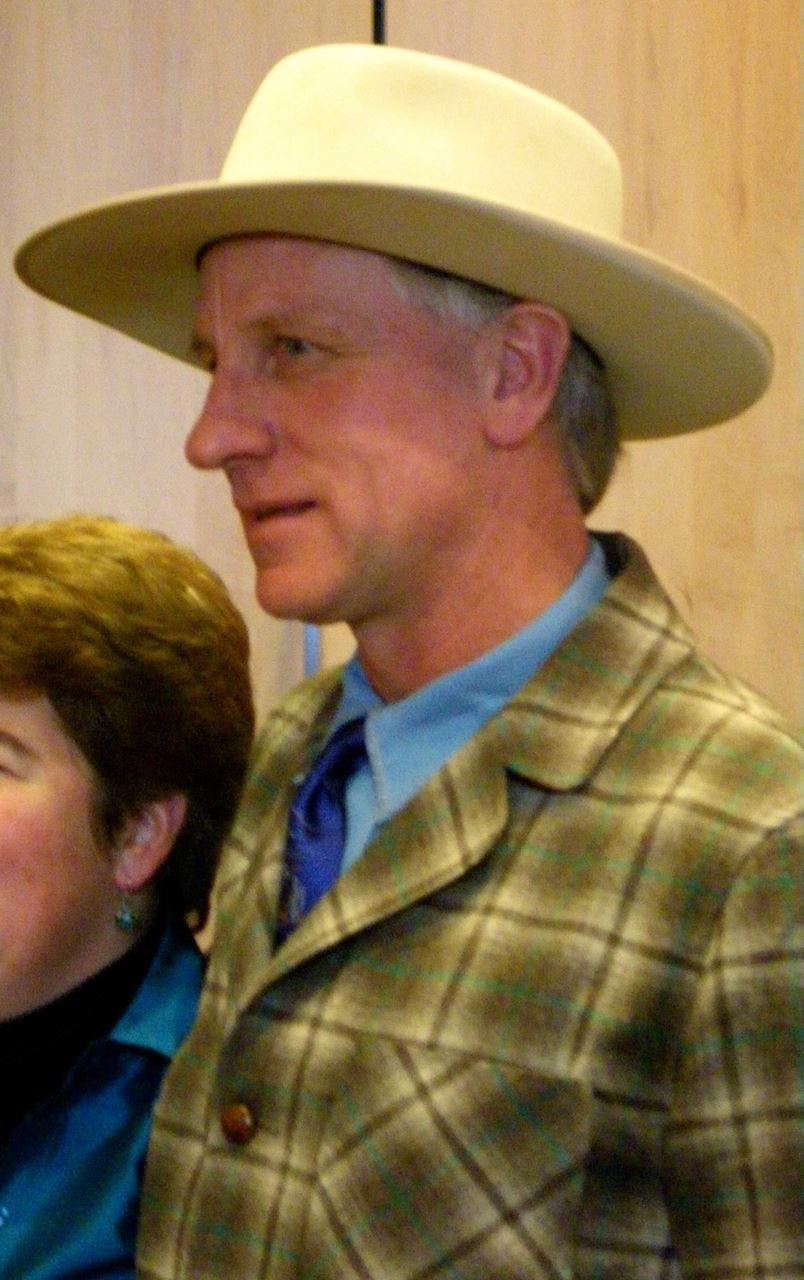 Buck BrannamanPunkToad from Oakland, us / CC BY (https://creativecommons.org/licenses/by/2.0)Buck Brannaman is very respectful man, and he is also a very a skilled horseman. He is nice to people and horses. He can also tame a scared horse into a horse that likes being with people. He has also started over ten thousand colts, and he is also the main character of a book written by Nicolas Evans and it later became a movie, "The horse whisperer."
When he was a young boy, in the 1960's, Buck was trained as a trick rope artist with his brother. Everyone thought the brothers were fine but Buck and his brother were bullied and beaten by their father.
One day, a school coach discovered what was happening and Buck and his brother were sent to a nice foster home. He started riding horses at 12 years old, but it was hard because he was always kicked by the horse.
With time, he learned how to tame a scared and aggressive horse and how to make the horse feel happy and safe.
Ray Hunt was his mentor for many years, and later Buck taught clinics all around the world how to take care of horses. He was so good with horses that he was called the horse whisperer. When people have issues with horses, they come to Buck and he spends four days with the horses. After that, they are not scared or mad at their owners anymore.
In my opinion, Buck Brannaman is a hero because he chose to be good instead of bad. He chose to be a respectful man despite his dad being mean to him and his brother when they were young.
He learnt how to tame animals. He also helps people and love animals because he is kind.
"Your horse is a mirror to your soul, and sometimes you may not like what you see. Sometimes, you will." Buck Brannaman
Page created on 10/15/2020 6:36:46 PM
Last edited 6/12/2021 2:41:00 AM
The beliefs, viewpoints and opinions expressed in this hero submission on the website are those of the author and do not necessarily reflect the beliefs, viewpoints and opinions of The MY HERO Project and its staff.